*This post may contain affiliate links, which means as an Amazon Associate I may receive a small percentage from qualifying purchases if you make a purchase using the links, at no additional cost*
---------------------------------------------------------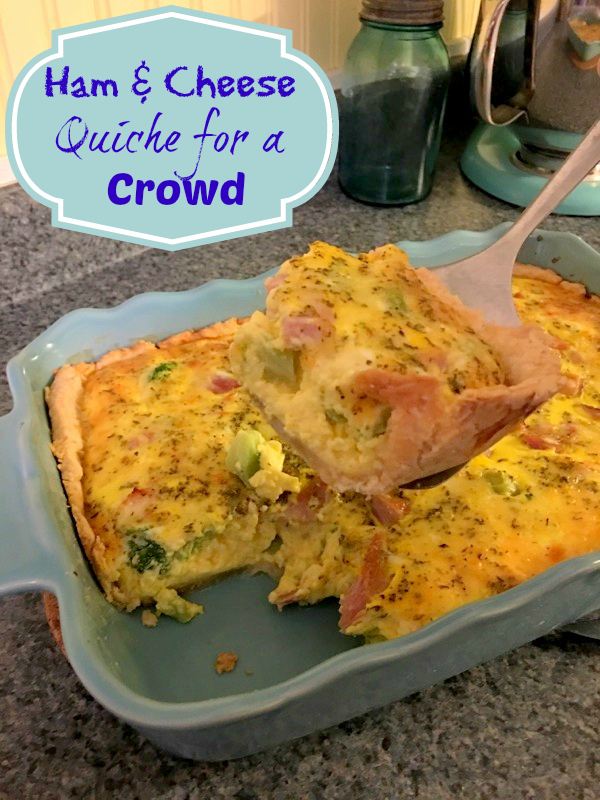 Have your chickens been working overtime giving you an abundance of eggs?  Have some leftover ham to use?  Want an easy, delicious meal perfect for breakfast, brunch, lunch or dinner?
I love quiche, it is so versatile.  I love that there are so many ways to make it, I love how easy it is to customize and change up, I even love it warmed up the next day for leftovers.  When ever I make quiche I like to make a nice big one so that I can have leftovers for breakfast or lunch the next day (not always easy with a family of six!).  This recipe is great for a big family, a potluck brunch, or eat half now and freeze the other half for an easy meal later.
Ham & Cheese Quiche for a Crowd
Preheat oven to 375 degrees
Prepare crust (or use premade crust)
Crust recipe:
2 cups flour
dash of salt
2/3 cups butter
6 tablespoons of cold water
Mix flour & salt.  Cut in butter until you have small, pea size pieces.  Blend in water until dough will stick to itself.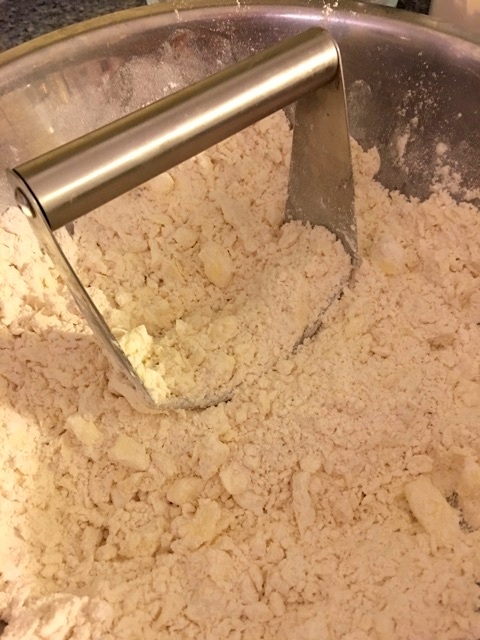 Flour work surface and roll dough out until it will cover the bottom and up 3/4 of the sides of a 9×13 casserole dish.
Put dough in 9×13 casserole dish, poke bottom with fork.  Bake in 375 degree oven for 7 minutes.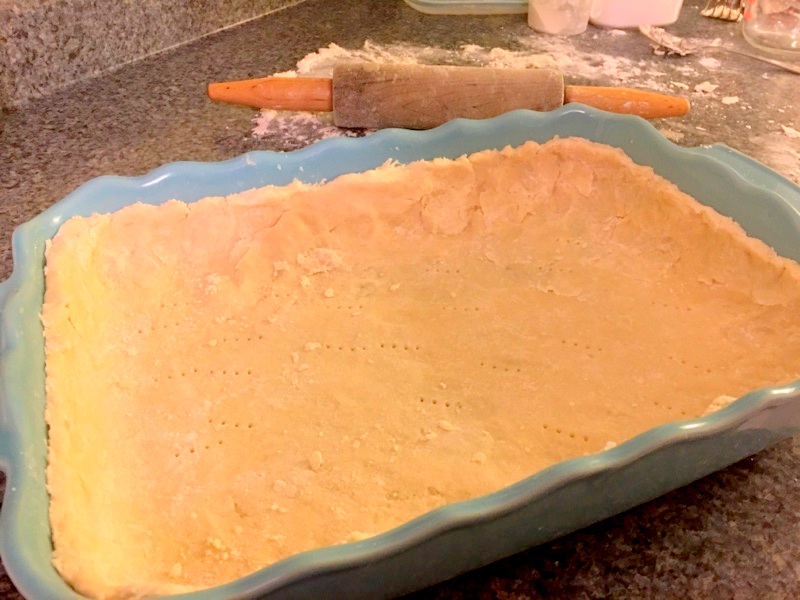 Prepare Filling:
2 cups chopped broccoli
2 1/2 cups shredded cheddar cheese
2 cups cubed ham
10 eggs
3 cups milk
2 teaspoons Italian seasoning
salt & pepper to taste
optional additional toppings to try:
green onion
finely diced tomatoes
diced mushrooms
crumbled bacon
chopped spinach
sauteed onions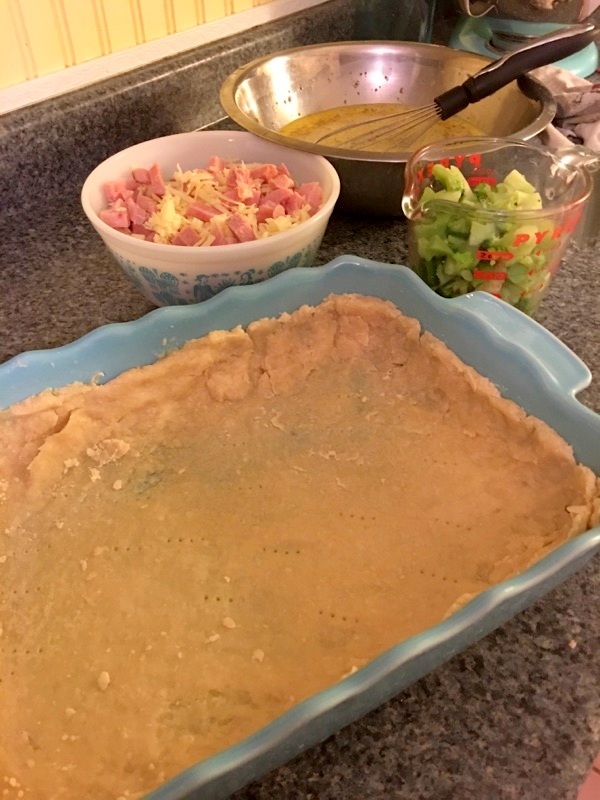 Spread the broccoli for the first layer in the crust
Add the cheese & ham on top of the broccoli
In a medium bowl, whisk the eggs, milk & seasoning.  Pour over the broccoli, cheese & ham.
If desired, add optional toppings
Bake at 375 degrees for 45-55 minutes.
Refrigerate leftovers for up to 3 days, or tightly wrap leftovers and freeze for up to 3 months