*This post may contain affiliate links, which means as an Amazon Associate I may receive a small percentage from qualifying purchases if you make a purchase using the links, at no additional cost*
---------------------------------------------------------
Tis the season to deck the halls! I LOVE Christmas and I love decorating so this is my favorite time of year. Check out this cute festive garland I made for my chickens. It is super easy and besides being cute it is a great thing to put out (not just for Christmas) to keep your flock occupied during long winter days when they are stuck in their run. Keeping chickens busy keeps them from picking on each other so it's a good idea to provide some distraction in the winter months.
All you need for this garland is: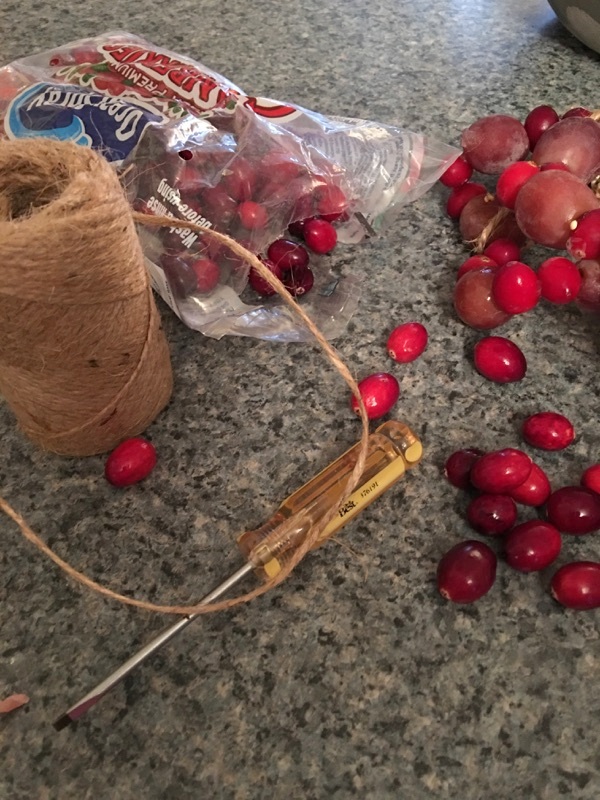 Some fruit/veggies to string
I used grapes & cranberries because I had them in my refrigerator and the grapes were about to go bad. You could use anything you think would stand up to being strung: berries, apples, large melon cubes, peppers, Brussels sprouts, broccoli, or dried fruit.
Twine
Be careful using strings around your chickens, fishing line or thread could be ingested by the birds and get tangled in their crop. Even with twine, be sure to remove it as soon as they are done eating.
Something to push the twine into the fruit
I used a small flat head screwdriver
optional
I added some birdseed ornaments see how to make them here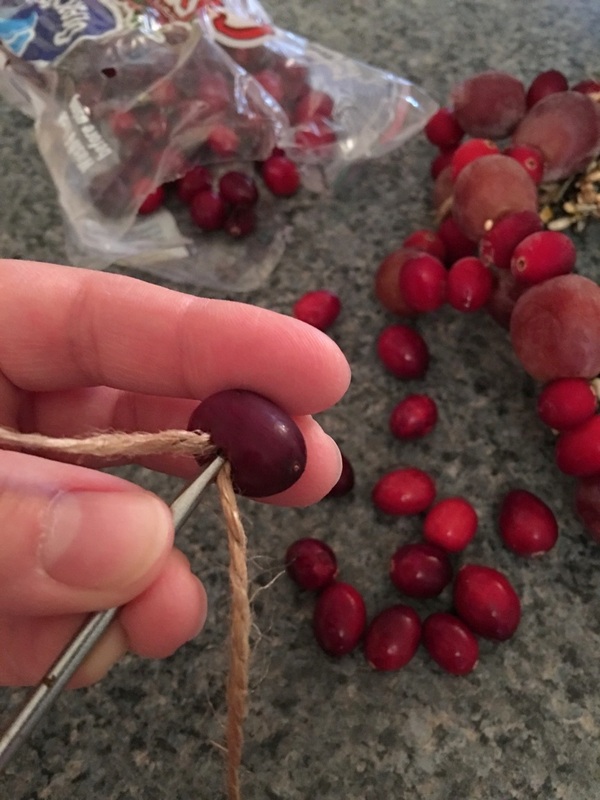 Making the garland
Simply cut the twine to length, knot one end leaving about an 8 inch tail, and then start stringing the fruit/veggie. Use the flat end of the screwdriver to push the twine all the way through the fruit. After I strung all the fruit on I simply slid on the birdseed ornaments. You can feed to your birds immediately, or pop it in the freezer to keep for a week or so. Wild birds would also love this (just be sure to not feed wild birds near your flock to avoid any disease transmission).