*This post may contain affiliate links, which means as an Amazon Associate I may receive a small percentage from qualifying purchases if you make a purchase using the links, at no additional cost*
---------------------------------------------------------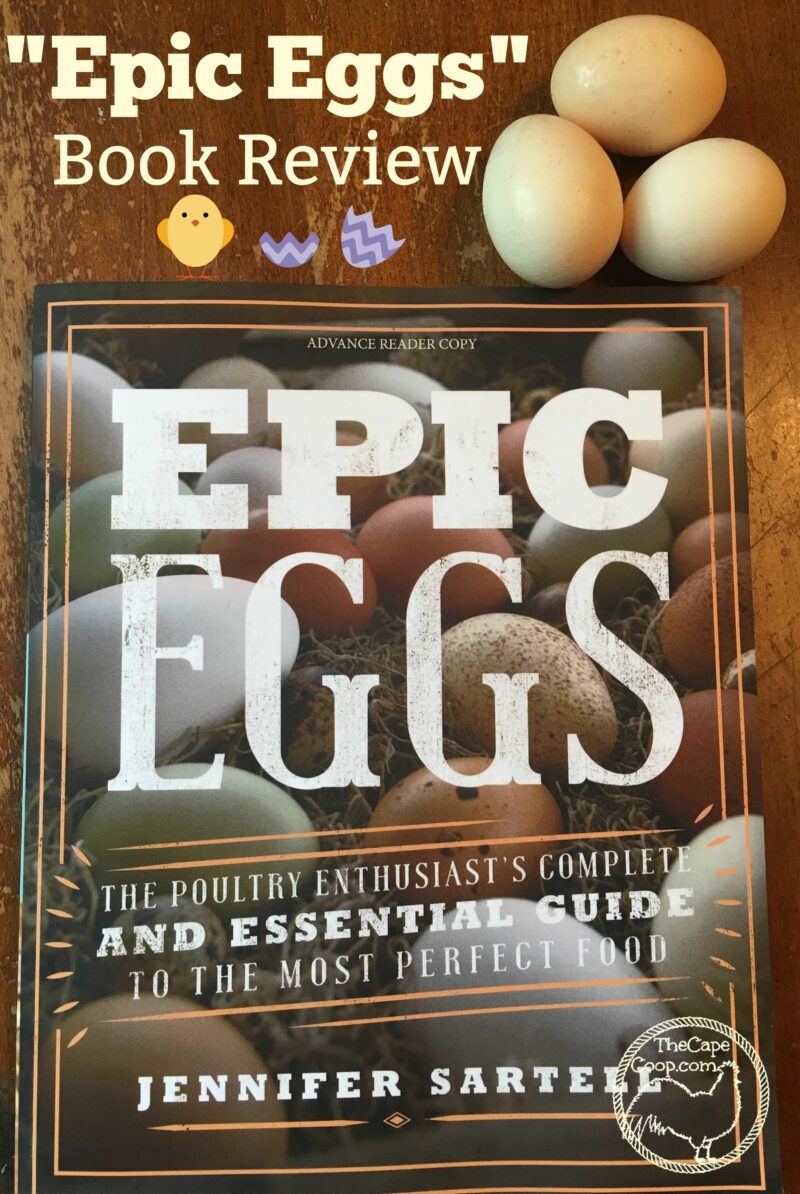 For as long as man has pondered the wonders of the universe, we have wondered which has come first…..the chicken or the egg. "Epic Eggs: The Poultry Enthusiast's Complete and Essential Guide to the Most Perfect Food" will not answer that question. But it is definitely the most epic & complete guide to everything egg I have ever read!
I was excited to check out the advance reader copy of Jennifer Sartell's new book, "Epic Eggs". I have read a ton of books on keeping chickens, and a ton of recipe books for cooking eggs, but I have never read an entire book dedicated to eggs! Jennifer & her husband own a lovely farm in Michigan and run the blog at Iron Oak Farm. She is published in dozens of magazines & forums, but this is her first published book and I would say she hit it out of the park!
Epic Eggs
The title tagline says it all "The Poultry Enthusiast's Complete and Essential Guide to the Most Perfect Food" – and the book delivers that and more. Yes, there are sections on the basics of keeping & raising chickens. Beyond that you will find info on other egg laying poultry like ducks, turkeys, quail, geese and guineas. See how chickens stack up against other poultry and discover which one is the best fit for you. Learn how to optimize your poultry's living environment & diet to produce not only healthy, happy birds, but also the most delicious & nutritious eggs!
I loved the chapter on egg anatomy and the journey the egg takes through the hen while it is being formed. I have seen this information presented here and there around the internet, but this is the most comprehensive and understandable description, complete with helpful diagrams. Nature is absolutely fascinating and to see all that goes into producing something as commonplace as an egg it is pretty humbling!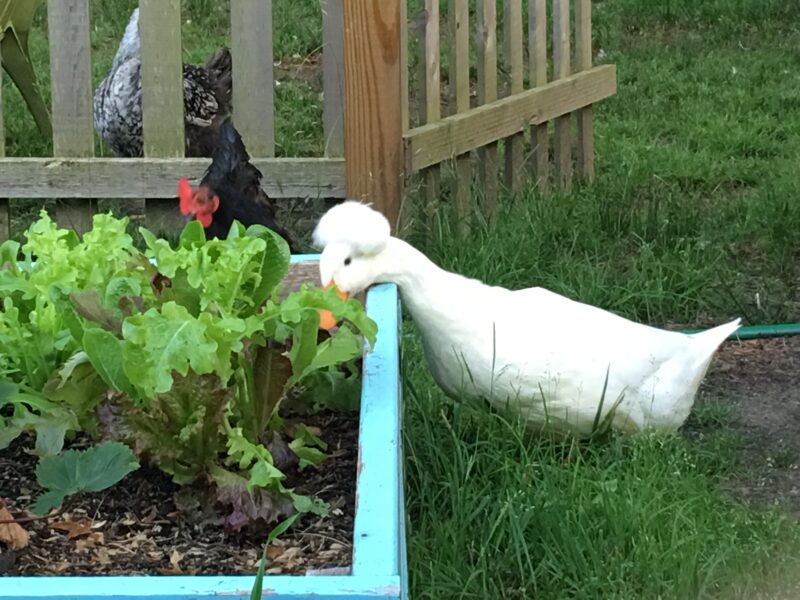 If you are interested in experimenting with chicken breeding, there is a really interesting chapter on breeding chickens for egg colors. From the mechanics of pigment being deposited onto the egg to the rating scale for French Black Copper Maran eggs, everything you could need for breeding chickens for egg color & quality can be found here.
Of course, no book on eggs would be complete without information on how to cook eggs. You will find everything from tips on storing & testing for freshness to getting that perfect sunny side up fried egg. This book delivers on every count!
"Epic Eggs: The Poultry Enthusiast's Complete and Essential Guide to the Most Perfect Food" is available for pre-order now on Amazon and is set to be released November 1st. This book would make the perfect holiday gift for that chicken keeper in your life that has it all!