*This post may contain affiliate links, which means as an Amazon Associate I may receive a small percentage from qualifying purchases if you make a purchase using the links, at no additional cost*
---------------------------------------------------------
Summer is such an exciting time of year. Not only is my garden bursting with fresh fruits and veggies, but local farmer's markets are full of colorful vegetables, fragrant fruits and so much more! I love wandering the aisles of the markets checking out what everyone is harvesting.
Sometimes I see things that look awesome, but I have no idea how to use them. Recently I was given the chance to review the book "The Farmers Market Cookbook" by Julia Shanks and Brett Grohsgal. This has to be the most amazing cookbook on my shelf and it is going to get a TON of use!
Not only is it a cookbook with amazing recipes, but the first 46 pages are full of fruit & veggie information; how to choose the best specimens, how to store them, how long they will keep, how to cook them, and the flavors you can expect. As someone who can be tentative about trying new foods and breaking out of my comfort zone, I found this a fascinating section.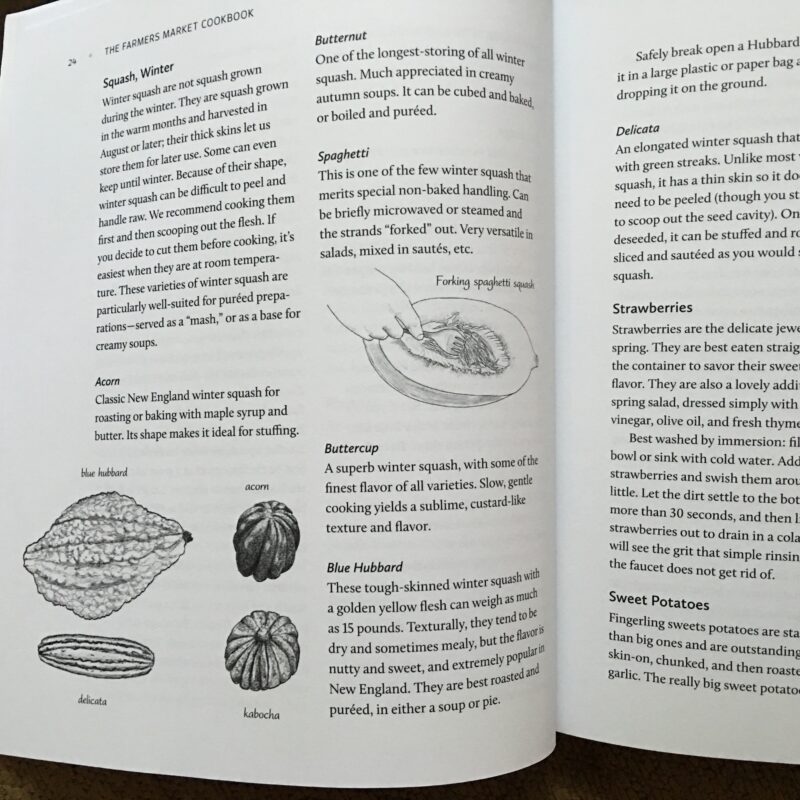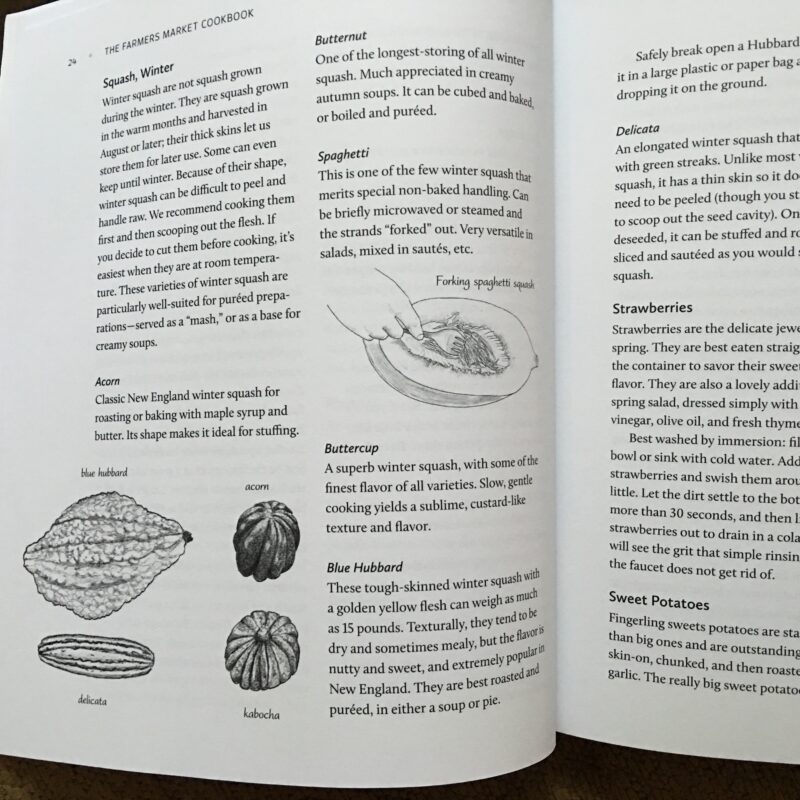 Then there are the recipes – so many awesome recipes! The book itself is organized by course (breakfast, soups, sides, entrees, desserts, etc) BUT what I think is the coolest feature is the index in the back. There is an index that arranges the recipes by ingredients. Say you scored a great deal on a crate of eggplants, look up eggplant in the index and find over a dozen recipes to use it! I LOVE this!!
It's not only useful for farmers markets but for when your garden is going crazy at harvest time, or even when your supermarket is having a great sale. There are so many great homegrown recipes, but right now we have a ton of fresh blueberries so I knew my first recipe would have to feature them. Blueberries are definitely the star of this bread pudding, but I adore the complimentary flavors the vanilla bean, mint, & lemon zest bring!
Blueberry Bread Pudding
from "The Farmers Market Cookbook" by Julia Shanks & Brett Grohsgal
3 cups whole milk
1/2 vanilla bean, split (or 1 tsp vanilla extract)
5 mint leaves
3 eggs
zest from one lemon
1/3 cup brown sugar
1/3 cup white sugar
3 cups stale bread, cut into cubes
1 tsp cinnamon
1 cup fresh blueberries
1/4 tsp salt
butter
powdered sugar, blueberry & mint for garnish
Preheat oven to 350 degrees
In a large saucepan, combine milk, vanilla, mint, lemon zest and salt. Bring to a low simmer. Remove from heat and let stand for 15 minutes. Remove and discard vanilla bean (if using), mint and zest.
Meanwhile, in a large bowl, whisk together eggs and sugars. Whisk in the milk. Stir in the remaining ingredients.
Grease a 9 in x 13 in dish with butter. Pour in bread pudding mix. Bake at 350 degrees for 45 minutes
Let cool for 10 minutes before serving. Garnish with powdered sugar, mint & blueberries