*This post may contain affiliate links, which means as an Amazon Associate I may receive a small percentage from qualifying purchases if you make a purchase using the links, at no additional cost*
---------------------------------------------------------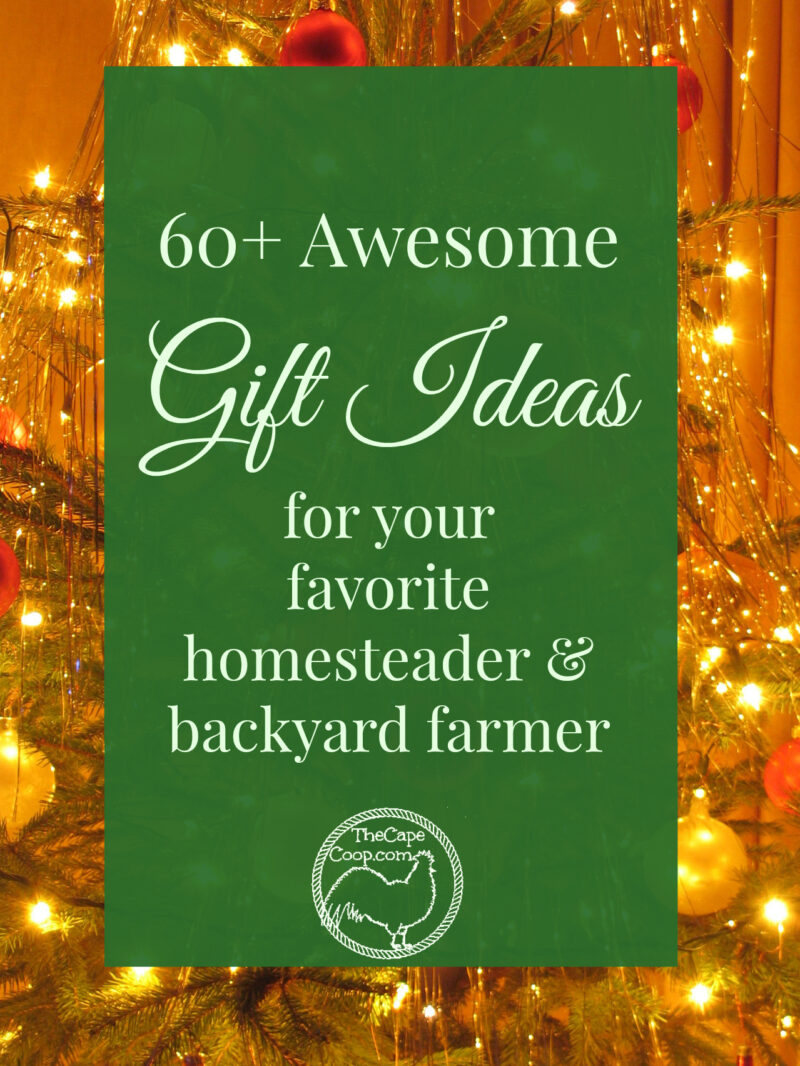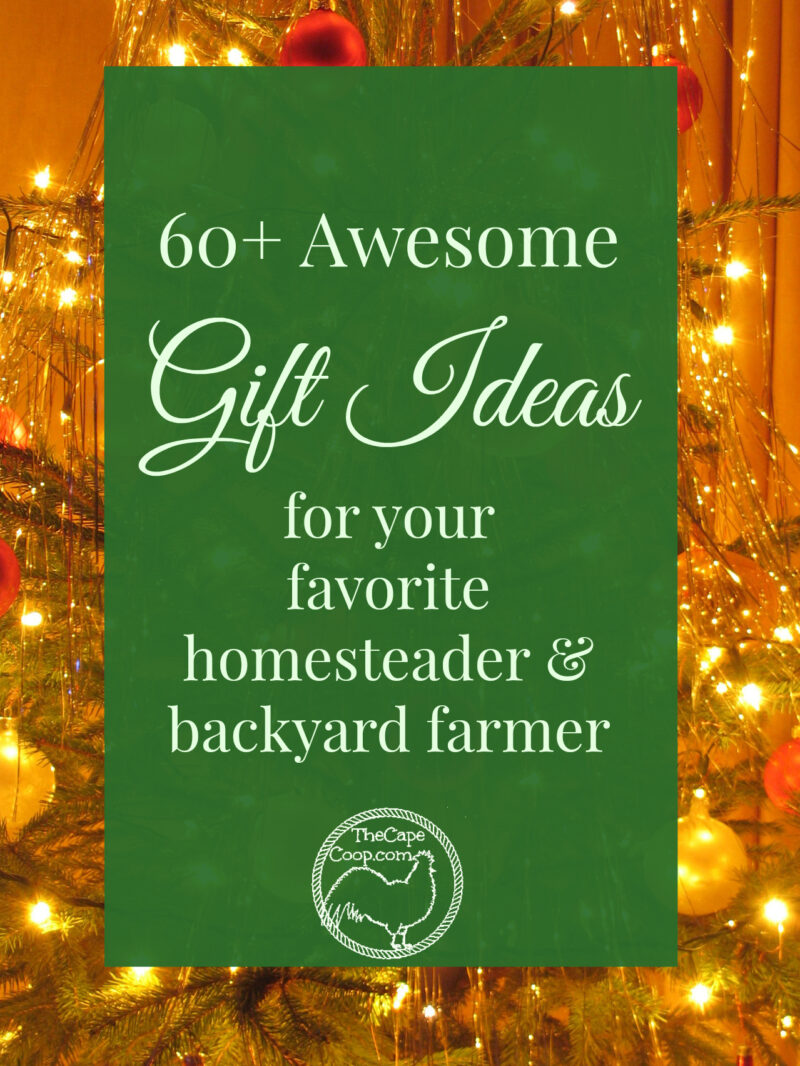 The holidays are just around the corner! Have you started making your list and checking it twice? Are you stumped on what to get your favorite homesteader or backyard farmer? Are you a homesteader looking to treat yourself this holiday season? Well you are in luck! I have dozens of suggestions guaranteed to make any homesteader smile 🙂
Gardening
rain barrel – awesome for the homesteader who likes to conserve water or who has a garden located far from the hose spigot. If you budget allows, most barrels have an optional stand you can purchase, if not, a few cinder blocks work just as well.
cold frame – a must have for northern gardeners, but cold frames make a great season extender for any gardener. Cold frames are like mini greenhouses that let you get a jump on the growing season or grow things into the winter.
compost tumbler – being able to make your own compost is not only great for the wallet, but it's great for your garden & the environment! One of these handy tumblers lets you easily aerate your compost, making it ready to use faster.
garden hod – a garden hod is a trusty friend come harvest time. You can fill it up with your harvest, then tote it inside and clean it off right in the basket! It also makes a handy egg basket, flower basket or just general carry all for your farming adventures. Put some garden tools or seeds in the basket, tie a ribbon around the handle and you are good to go.
worm composter – what? You think giving worms for a present is gross? What can I say, homesteaders are a strange bunch! Worms help break down compostable materials super fast, leaving behind tons of rich, garden ready soil so any serious gardener would be excited to receive a bunch of worms!
Animals
supplies for that new animal they are adding (you know they are getting ready to add something!) – is your farmy friend getting ready to add bees in the spring? Get them a bee jacket! Are rabbits in their future? How about a new hutch? Do they daydream of goats? A shiny new milk pail will make their day!
egg basket – handy for hauling in freshly laid eggs from the coop, storing those eggs until breakfast, or bringing out fresh treats to your feathered friends, it seems you can never have enough egg baskets
egg incubator – is your favorite farmer ready to be a chicken mommy or daddy? An egg incubator brings the joy of watching a new life come into the world. A perfect gift for the whole farm family!
EcoGlow chick light – once those new babies are here, they need to be kept warm. Heat lamps can pose a fire hazard, require constant adjustment and the light provides heat but can disrupt natural sleep/wake cycles. The EcoGlow is safe to use and provides a more natural source of heat that chicks can use when they want, like running under their mom to get warm!
Around the Farm Kitchen
Pressure Canner or canning supplies – With all that farm fresh produce coming in, being able to can the excess for winter ensures nothing goes to waste. A good pressure canner or canning supplies like mason jars, funnels, tongs or labels would always be welcome on the homestead!
Food Dehydrator – another great way to preserve food is with a dehydrator, from making jerky to fruit leather to healthy dried fruit snacks, a dehydrator is a great tool to have in your kitchen!
Cast Iron Pans – homesteaders have a love affair with anything cast iron. Cast iron is great because it lasts forever, is versatile from stove top to oven to open flame, and provides a great non stick cooking surface without the chemicals. A sturdy set of cast iron pans would make an excellent (and heavy!) holiday present!
Reusable Produce Bags – help your friend go green and ditch those plastic produce bags with this great set of reusable mesh bags
Beeswax Wrap – another great way to go green, reusable beeswax wrap can replace plastic wrap and sandwich bags in your kitchen. The wrap usually lasts about a year and then it is fully compostable and biodegradable.
DIY & Crafts
Craft Supplies – what does your farmy friend like to do? Does she knit or sew? Both would love to add fabrics or yarn to their stash. How about supplies for learning a new craft like spinning with a drop spindle, needle felting or cross stitching?
Fermenting Kit – Is your friend wild for healthy, fermented foods? This 8 piece fermenting set will be sure to make their holidays bright.
Cheese Making Kit – Who doesn't love tasty, gooey cheese? Let your friend try their hand at making their own fresh cheese with this easy kit!
Sourdough Starter – Yuummmmm sourdough…..this convenient kit lets your friend start her own sourdough culture for making tasty breads.
Beer Making Kit – If your friends loves a good craft beer, they would love a chance to craft their own with this home brewing kit!
General Homesteading Gifts
Carhartt Jacket – taking care of a farm requires you to be outside in the elements quite a bit, so a reliable, warm, sturdy jacket is a must have – and Carhartt has been making the gold standard for outdoor work gear for well over 100 years
Muck Boots – Just as important as a sturdy jacket is a good pair of quality boots!
Boot & Shoe Brush – all the muck, mud and unmentionables that get on a farmer's boots should stay outside where it belongs. Every good homesteader needs a sturdy boot brush!
Work Gloves – It's so hard to do farm chores in big, chunky gloves – and in the north you don't dare do them without. A nice pair of utility gloves is always appreciated
Expand their library – the internet is an awesome resource, but nothing beats having a nice resource library. Some books to check out:
"The Backyard Homestead Guide to Raising Farm Animals"
"The Backyard Homestead: Produce All the Food you Need on 1/4 Acre"
"All New Square Foot Gardening"
"The Chicken Chick's Guide to Backyard Chickens"
"The Year of Cozy: 125 Recipes, Crafts, and Other Homemade Adventures"
or consider getting them a year long subscription to farmy magazines like: Countryside, Backyard Poultry, Mother Earth News, Grit, Hobby Farms or Urban Farms
Fun Stuff & Home Decor
Funky Chicken Socks – Chicken mommas will love these adorable knee high socks!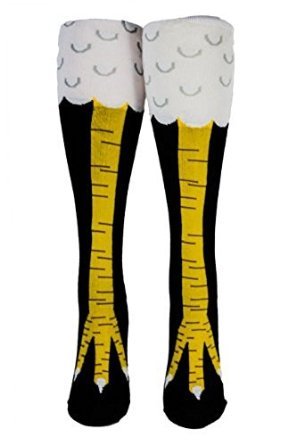 Life is Better on the Farm sign – this cute little block sign would look great on a shelf with other rustic decor!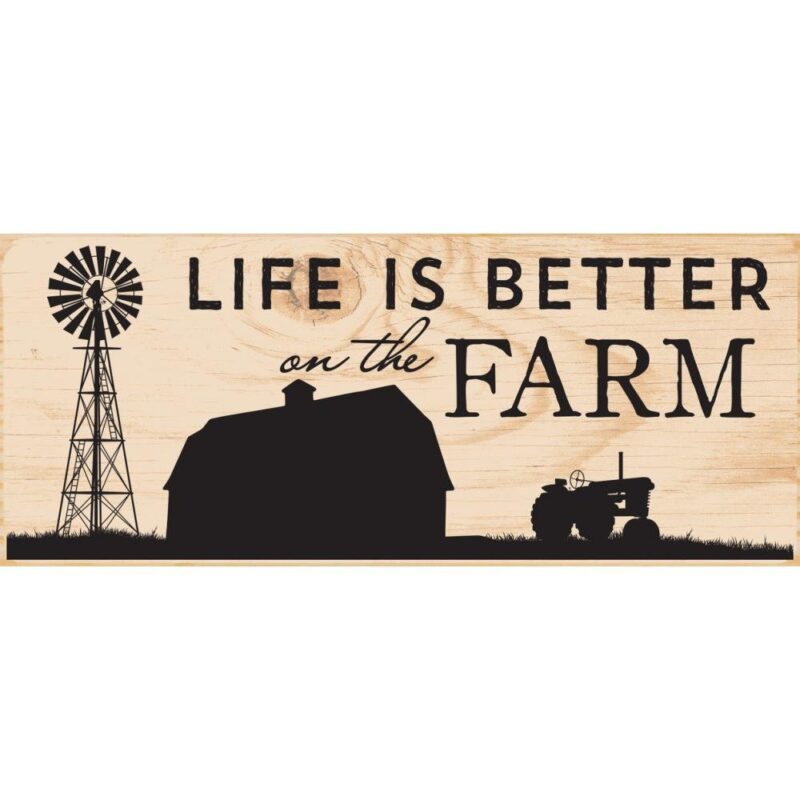 Ceramic Chicken Measuring Spoons – how adorable is this little set?!!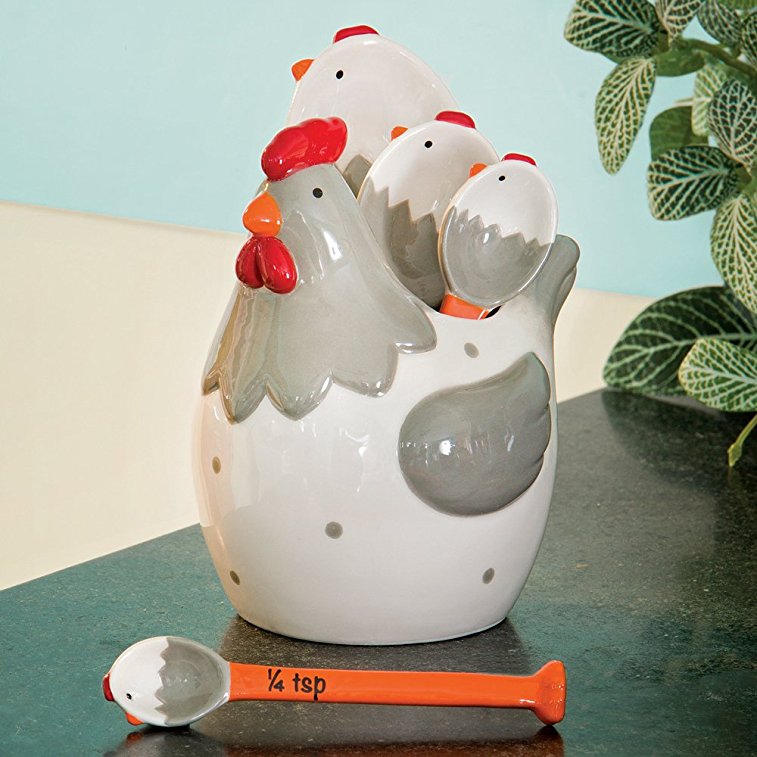 Metal Windmill Clock – the perfect clock to compliment rustic decor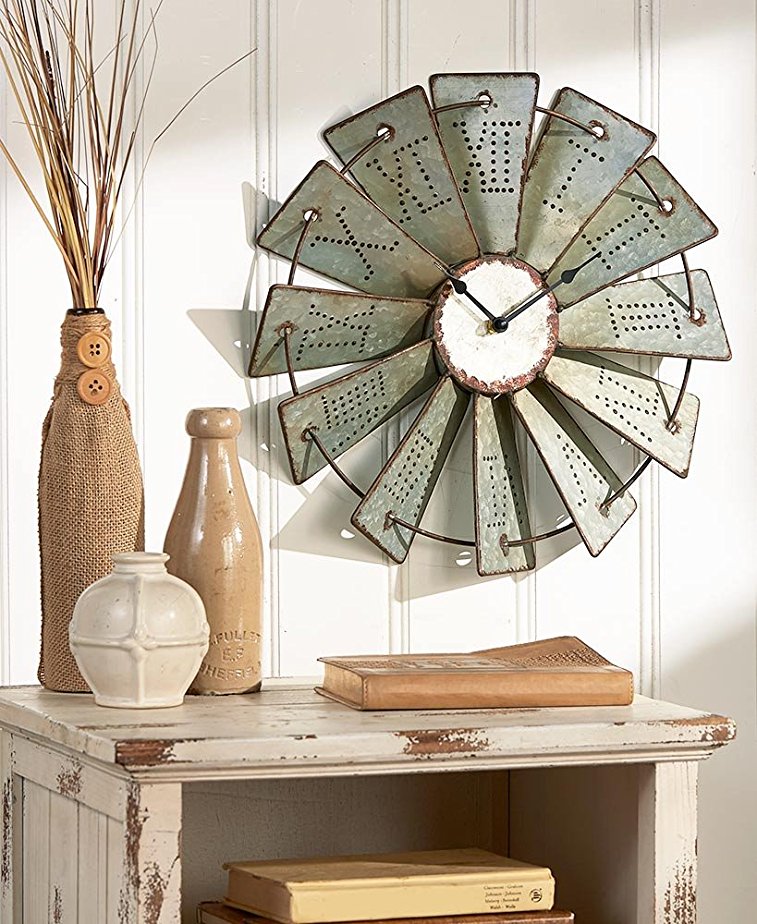 Farm themed Christmas ornaments – trim the tree with farming fun, like this cute blown glass barn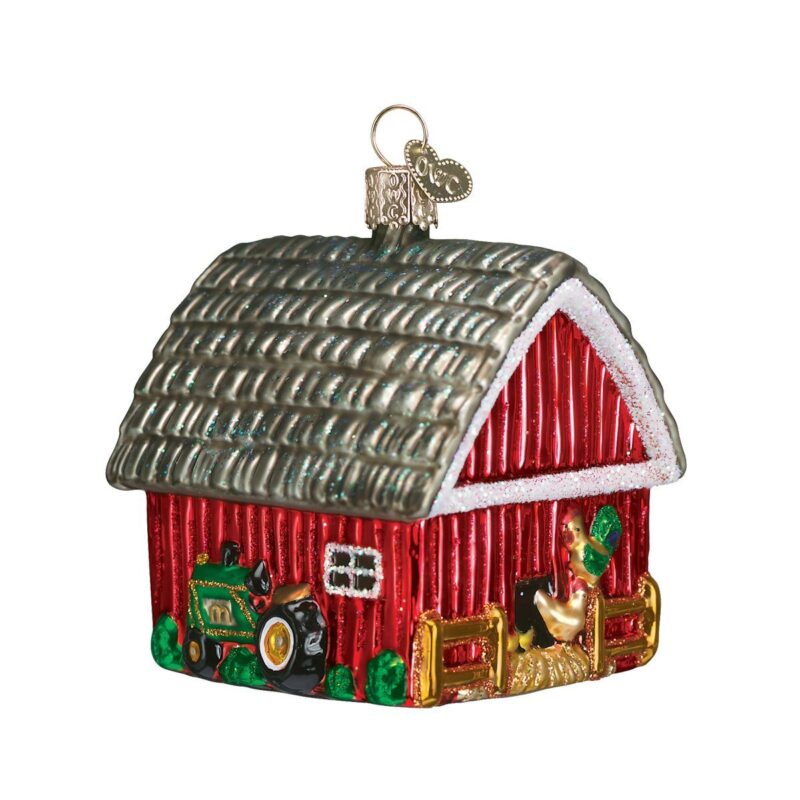 Still Can't Decide?
Or are gift cards more your style? Some great gift card suggestions are:
Lehman's Hardware – Anything ever needed for homesteading & off grid living can be found at Lehman's
Tractor Supply – Everything from feed to clothes to decor and of course tractor parts
Etsy – Homesteaders love supporting small handcrafters!
Gardener's Supply Co – Awesome selection of quality made gardening supplies & decor
Baker Creek Seeds – Over 1800 varieties of quality, heirloom & rare seeds
Simple things shared from the heart
Membership at local CSA – support local agricultural and give your friend the gift of quality veggies, meats, cheese & more
Crafting Class – sign your friend up for a local crafting class to learn a new skill – better yet, take the class with her!
Coupons for animal sitting or farm work – this one costs you nothing but your time and every farmer would love help around the homestead. Who knows maybe while helping out you will be bit by the homesteading bug too 🙂