*This post may contain affiliate links, which means as an Amazon Associate I may receive a small percentage from qualifying purchases if you make a purchase using the links, at no additional cost*
---------------------------------------------------------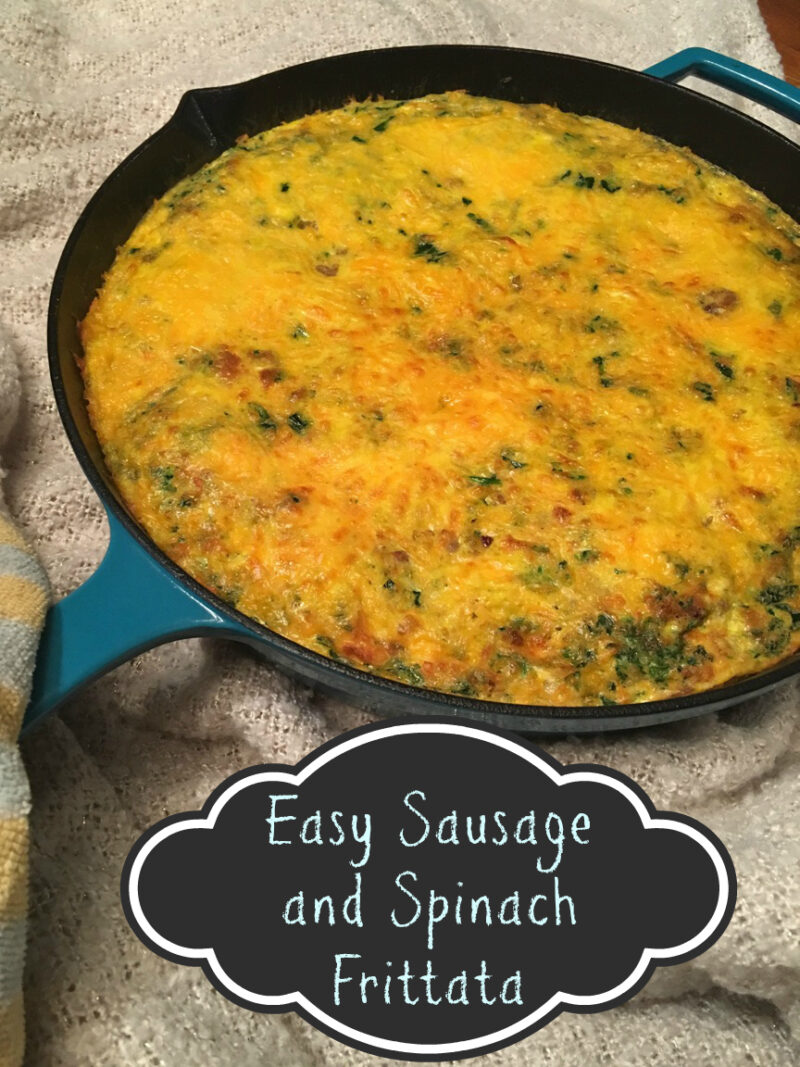 I love a good frittata!  My hubby got me some gorgeous new enameled cast iron pans and this is one of the first meals I tried out with the skillet, it was so yummy!   I made it heavy on the sausage, just the way he likes it to thank him for the fabulous pans.  I think an excellent addition to this recipe would be some cool diced tomatoes to compliment the spice of the sausage (maybe next time, hubby's not fond of tomatoes – more for me!).  This recipe makes plenty for a big family or to pack up for leftovers tomorrow, about 8 entree size servings.
Sausage & Spinach Frittata
Ingredients:
2 tbsp vegetable oil
1/2 medium sized onion, chopped
1 pound sweet Italian sausage
3/4 cup frozen chopped spinach, thawed
15-18 eggs (I used 18 because some were tiny bantam eggs)
1/2 cup milk
1 1/2 cup shredded cheddar cheese (divided)
salt & pepper to taste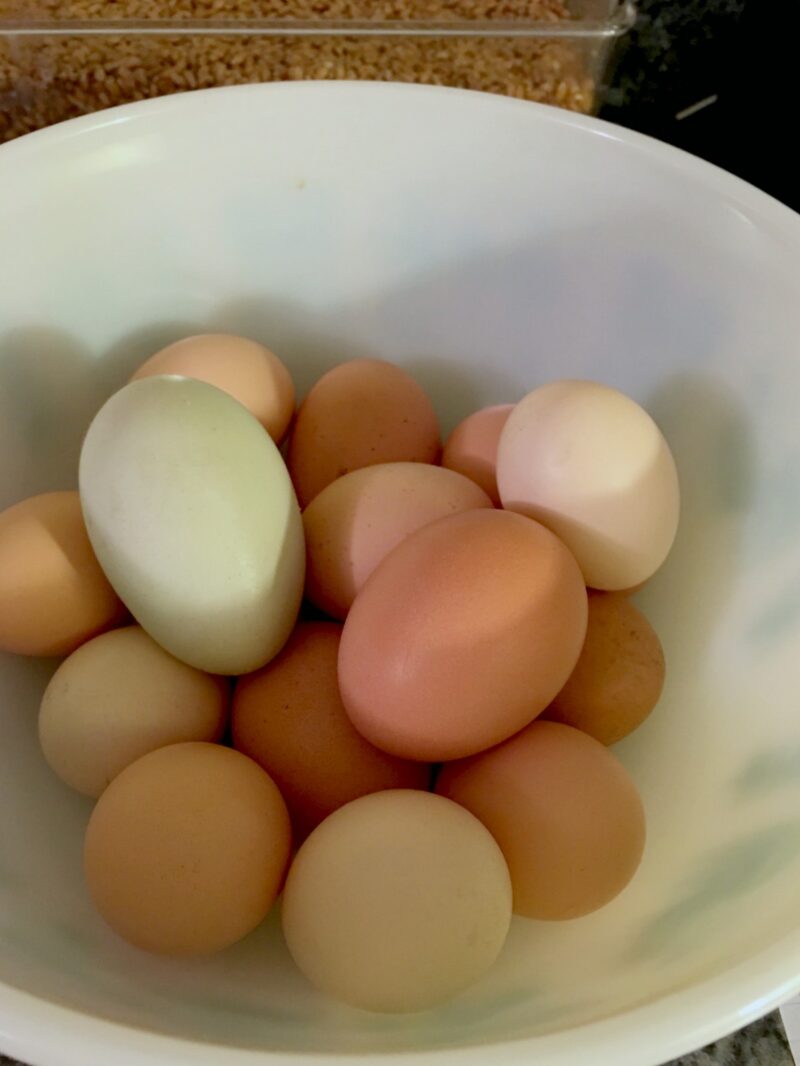 Instructions:
Preheat Broiler
Warm oil in large cast iron skillet under medium heat.  Add chopped onion & cook until soft.  Remove casing from sausage (or just buy ground sausage) and chop.  Add to skillet, cook about 5-6 minutes until meat & onions are brown.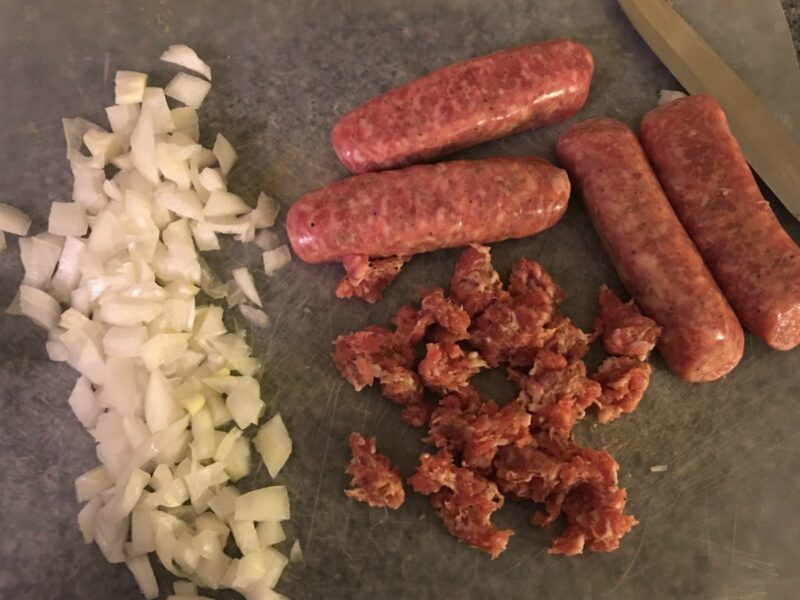 While meat is browning, whisk eggs, milk, 1/2 cup of the shredded cheese, salt & pepper
When meat & onions are brown, add spinach to skillet.  Stir for a couple minutes to warm spinach
Reduce heat to low & pour egg mixture in skillet. Stir to combine.
Cook until edges are set, about 12-15 minutes (don't stir mixture, but occasionally shake the pan a bit to test setting)
Sprinkle additional shredded cheddar cheese on top, then put under broiler for 5 minutes until golden brown.
Be careful when taking out of broiler!  Refrigerate leftovers