*This post may contain affiliate links, which means as an Amazon Associate I may receive a small percentage from qualifying purchases if you make a purchase using the links, at no additional cost*
---------------------------------------------------------
*Mostly* healthy and an easy, no bake recipe – yes please!  Don't be fooled by the chocolate coating, inside they are packed with goodness, and wholesome, filling whole grains & protein.
I don't know about you, but right around 3:00ish I get that snacky feeling.  These power balls are sweet enough to satisfy even the sweetest of sweet tooth, and will help you power through the afternoon.  They also have enough wholesome goodness that you don't have to feel *too* bad about indulging!  I used milk chocolate chips for coating, but you could substitute for dark chocolate if you want to stay on the healthier side.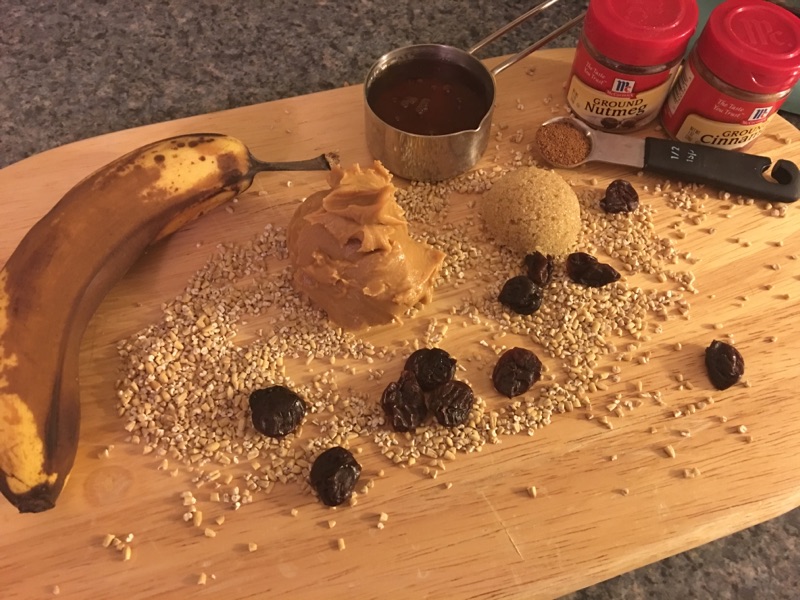 Ingredients:
2 ripe bananas, mashed
2 cups steel cut oats
1/3 cup peanut butter
1/3 cup honey
1/4 cup dried cherries, chopped
1 Tbsp brown sugar
1/2 tsp cinnamon
1/2 tsp nutmeg
12 oz bag of chocolate chips
Instructions:
Mash bananas & chop dried cherries.
Mix together all ingredients.
Line a baking sheet with parchment paper.
Scoop out mix by the rounded Tablespoon and put on parchment paper (it will be a little loose)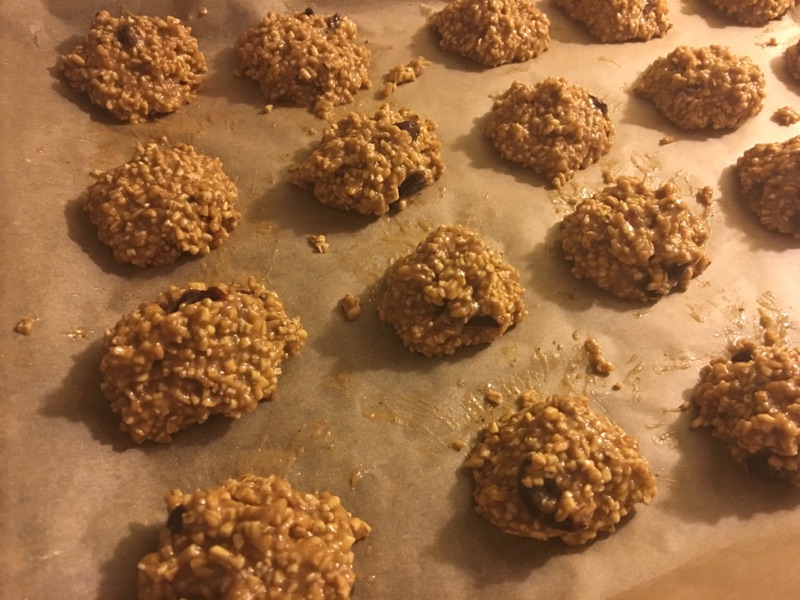 Put the tray in the freezer for an hour to firm up mixture.  Roll between your hands into rounded balls.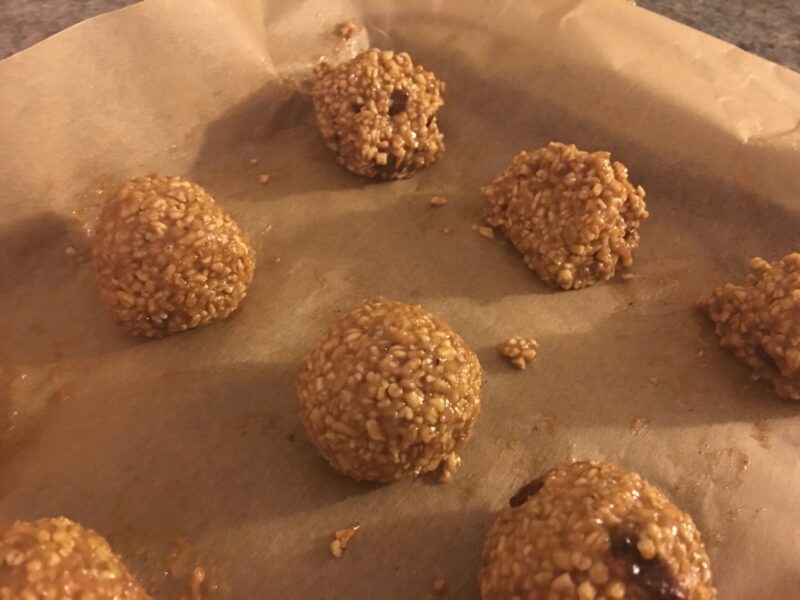 Refrigerate overnight
Melt chocolate in a double boiler, dip balls either totally or halfway.  Let cool and enjoy!  Store in the refrigerator.