*This post may contain affiliate links, which means as an Amazon Associate I may receive a small percentage from qualifying purchases if you make a purchase using the links, at no additional cost*
---------------------------------------------------------
When our girls are in full egg production mode, it's time to move eggs from a breakfast side to a dinner entree! We have easily 8 or 9 dozen eggs in the fridge right now, so eggs will be featured in many meals in the next few days. These cheesy egg enchiladas are perfect for breakfast, lunch, or dinner and are easy to make for even busy weeknight dinners. Makes 4-5 main entrée servings
Ingredients:
3 tablespoons vegetable oil (divided)
3 cloves garlic, chopped
20 oz can diced tomatoes
12 eggs
salt & pepper to taste
10 small flour tortillas
chopped scallions (about 1/2 cup)
1 1/2 cups shredded cheddar cheese or Mexican cheese blend
Feel free to jazz this recipe up with chili powder, paprika, oregano, parsley, basil, or thyme. Instead of plain diced tomatoes, tomatoes with green chiles mixed in would be delicious! Unfortunately, getting my picky kids to eat any of that is not going to happen. When I make this recipe I actually have to remember not to add any scallions or tomatoes to a couple of the enchiladas for my youngest. So we are pretty far off from adding green chili peppers to dishes.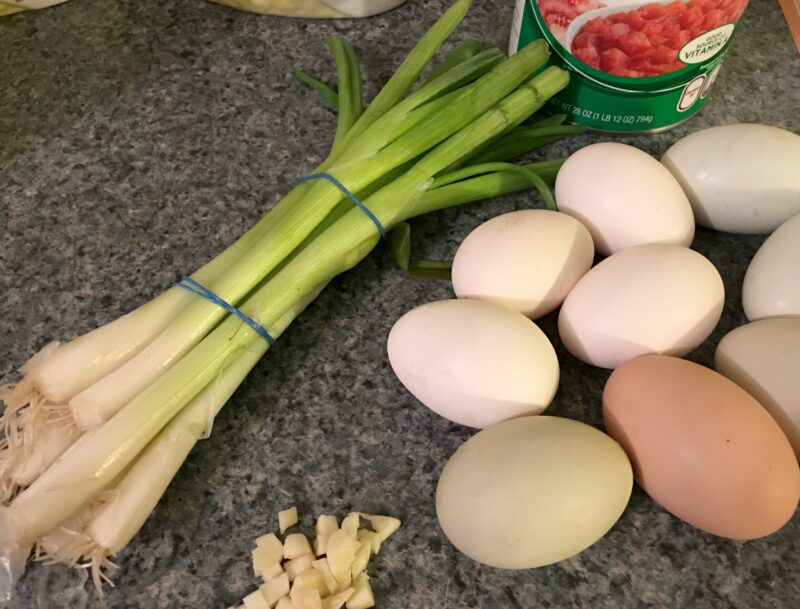 Instructions:
Preheat the oven to 350 degrees
Heat 1 tablespoon of oil and sauté the garlic. Add the canned tomatoes and simmer on a low heat for 10 minutes
While the tomatoes are cooking, use the remaining oil in a small skillet to quickly brown each side of the tortillas. Cook each side until they are just slightly brown and bubbly. Lay out flat on paper towels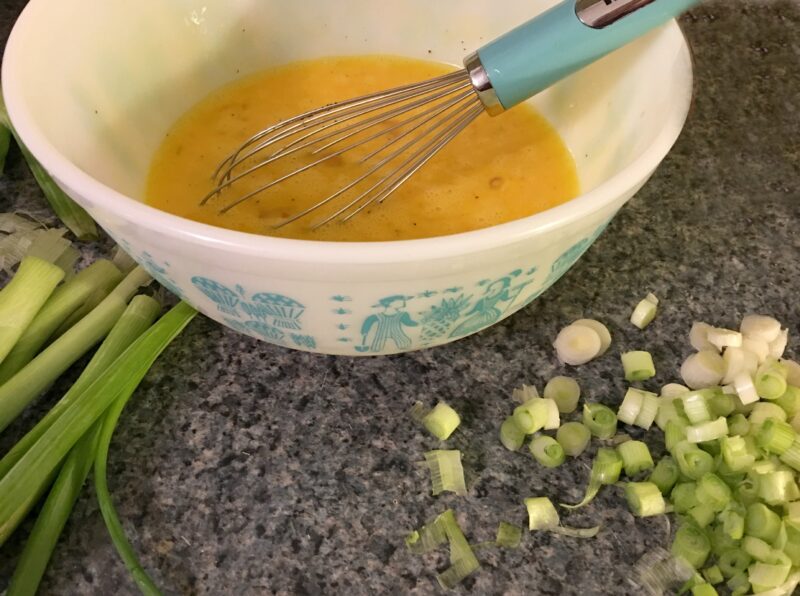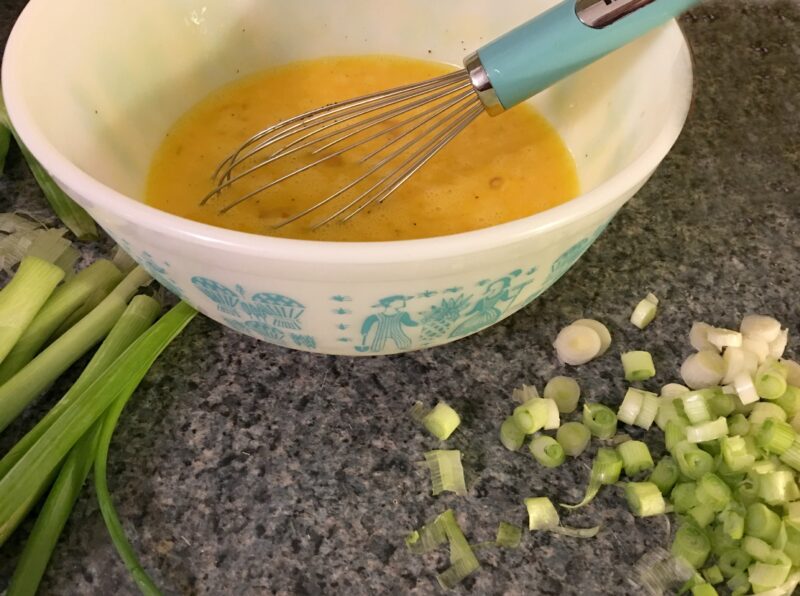 In a small bowl, beat the eggs, salt & pepper. Scramble over a medium heat
Divide the scrambled eggs between the tortillas
Add some scallions to each one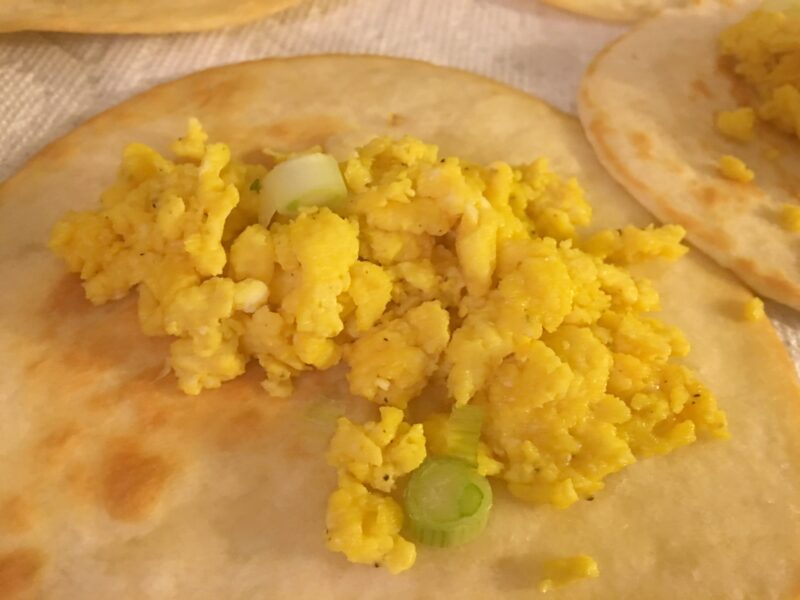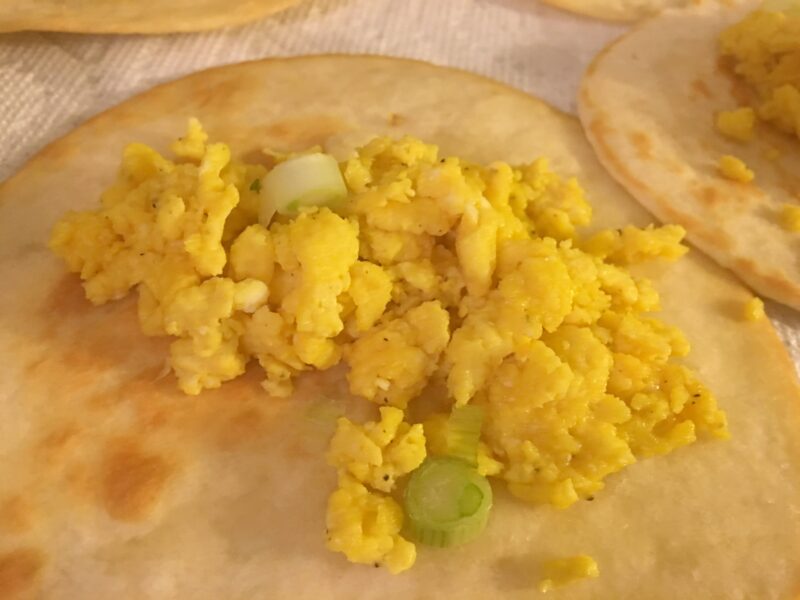 Roll the tortillas and place in a 9×13 baking dish
Pour tomatoes & garlic over the top, then cover with shredded cheese
Bake for 20-25 minutes
This recipe was adapted from a recipe found in one of my most loved cookbooks "The Fresh Egg Cookbook" by Jennifer Trainer Thompson. This is my go-to recipe book when I have an overabundance of eggs. I love this book not just for all the delicious egg-friendly recipes, but also for the beautiful photos and tips on raising healthy chickens! This cookbook is a must-have for any chicken owner!