*This post may contain affiliate links, which means as an Amazon Associate I may receive a small percentage from qualifying purchases if you make a purchase using the links, at no additional cost*
---------------------------------------------------------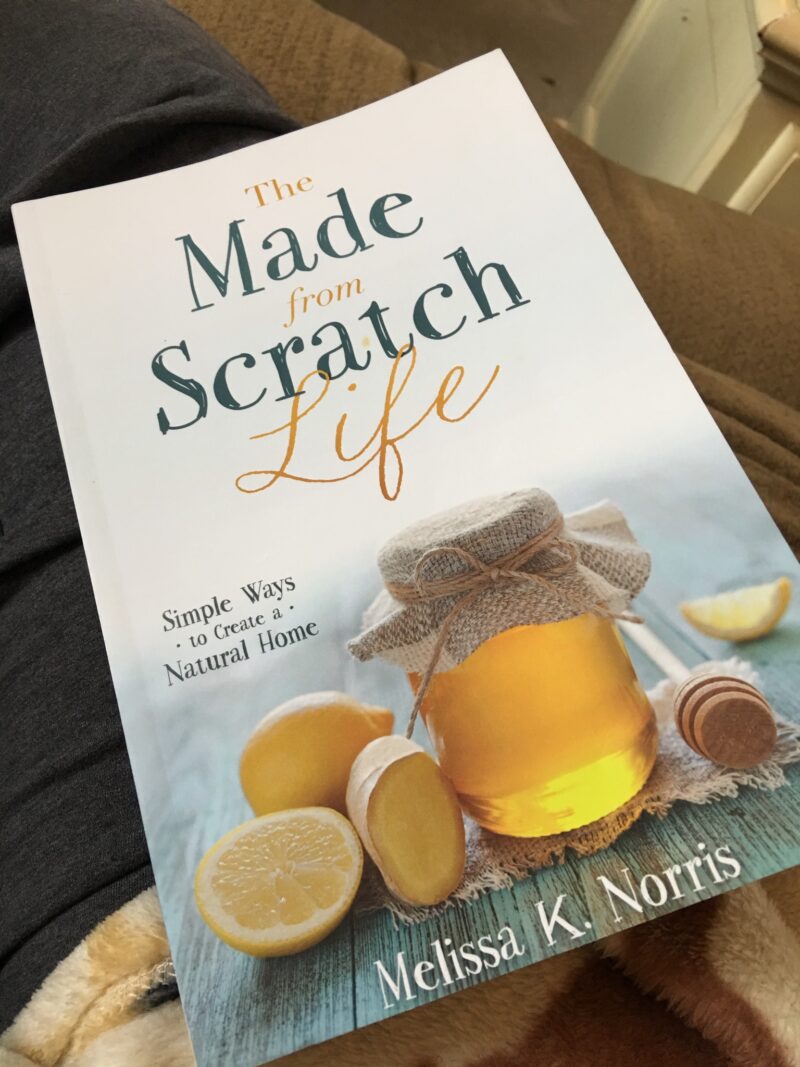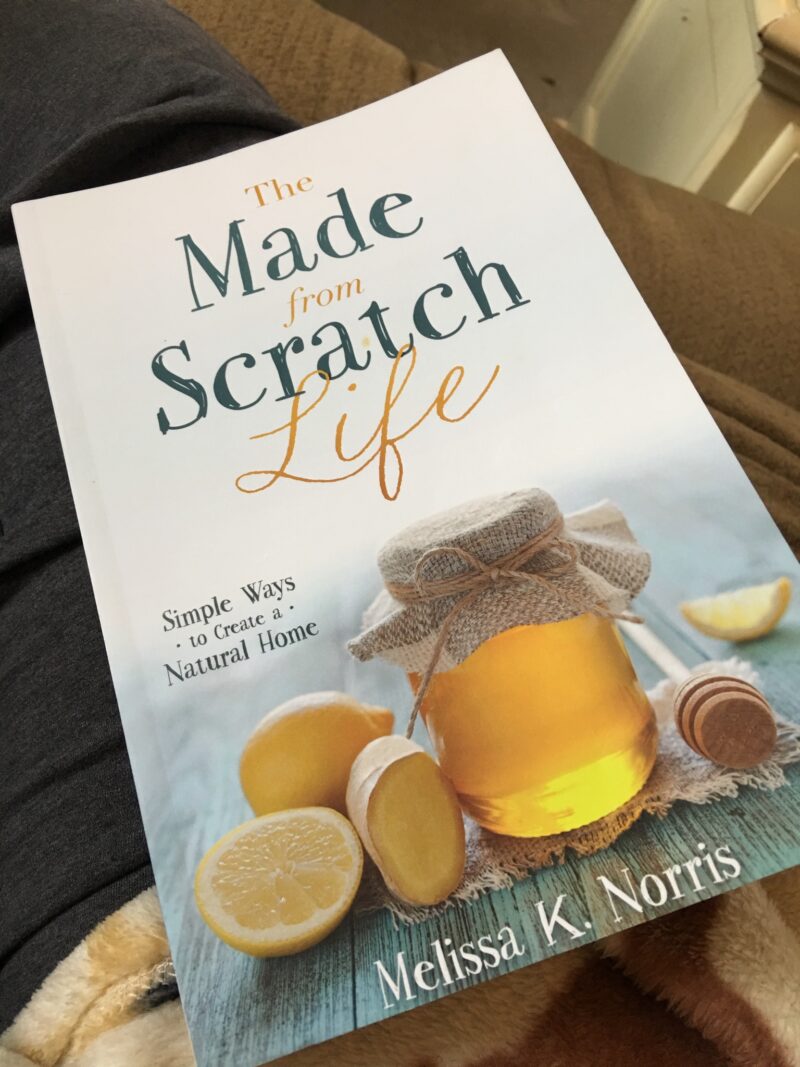 I was recently so lucky to receive a review copy of "The Made from Scratch Life" by Melissa Norris. This book is hard to categorize; on the one hand it has some really amazing recipes so it could be considered a down home, real food cookbook, some of those recipes are for homemade beauty/cleaning supplies so it could also be called a simple/organic living book. There are beautiful personal stories that Melissa shares about her time growing up in a pioneering household, and about her family life now raising her children in the same manner, so it could be considered a biography. There are practical tips for growing your own food, tending gardens & fields, preserving your harvest, and raising livestock so it is also a homesteading book. Melissa weaves all of these genres together with a continual thread of faith and love of God, so it is also an inspirational read.
Hard to categorize and also hard to put down! "The Made from Scratch Life" is not a long book and certainly easy to read, I kept it in my purse to pull out whenever I got a spare minute. Her warm, personable writing style made it seem more like a visit with a dear friend over tea rather than reading an instruction manual on how to homestead. I cried when reading her story of pregnancy loss, laughed at her story of chasing chickens with a sheet, and sympathized with her trial by error stories of gardening.
I really enjoyed the chapter on preserving, as I really want to work on that this season. I know I'll be referring back to that chapter for jam recipes and also for advice on choosing the right produce and the different ways to store them (from freezing to dehydrating to canning). My mom has this amazing recipe for Peachy Pear Jam, and the first time I tried it on my own was a soupy mess, Melissa has a similar story of her first time making Strawberry Jam and I could definitely relate! Luckily she seems to have figured out the trick (since my first jam making I have tried the recipe again a couple times with mixed success) so I am excited to try my mom's recipe one more time with her advice this summer!
I would highly recommend picking up a copy of "The Made from Scratch Life" for an inspirational and informative read – or check out Melissa's blog for more fun!