*This post may contain affiliate links, which means as an Amazon Associate I may receive a small percentage from qualifying purchases if you make a purchase using the links, at no additional cost*
---------------------------------------------------------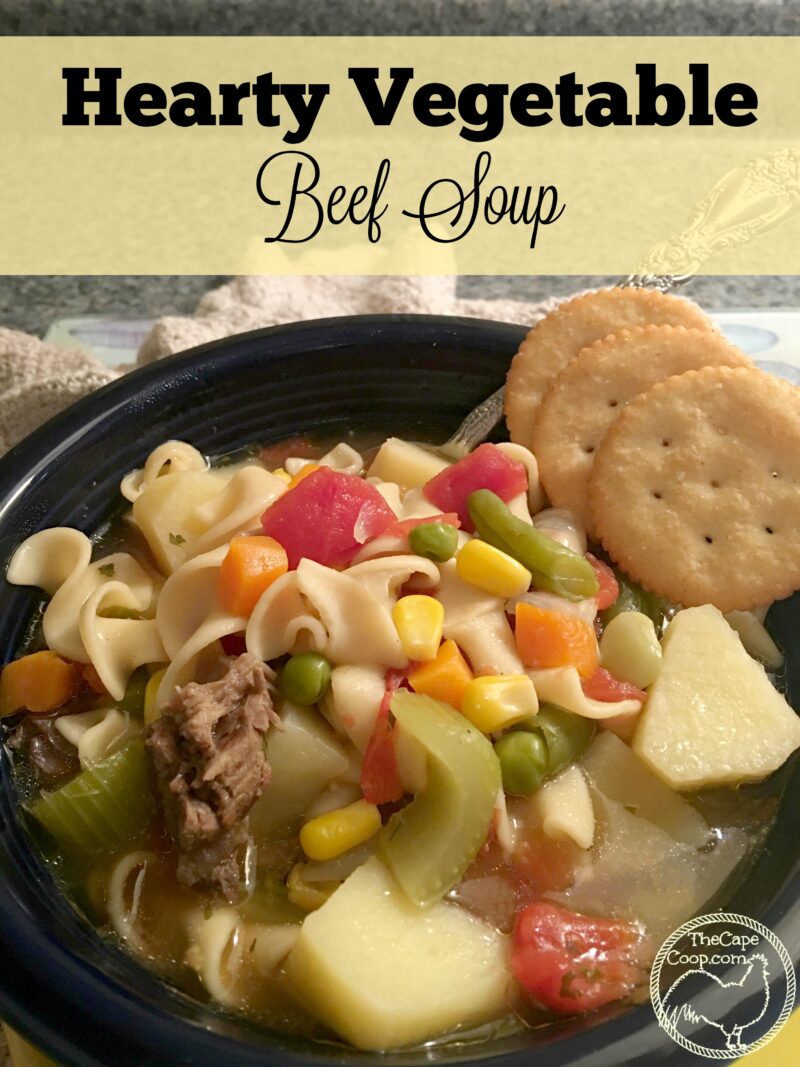 It's early October and here in New England there is a definite chill in the air.  There is nothing better on a chilly fall day than homemade soup!  This is my go-to soup recipe. It's easy, hearty, and makes a ton so I can enjoy leftovers for lunch for a few days! My favorite is when I can add herbs, carrots, potatoes, tomatoes & onions from the garden.  The flavor of garden root vegetables in soups is something commercial soups can't touch! Fall garden veggies, a delicious warm soup and a cozy, fuzzy blanket – these are a few of my favorite fall things!
Hearty Vegetable Beef Soup
servings: 10-15   total time cooking: 2 1/2 – 3 hours
ingredients:
2-3 pounds meaty beef shanks with bone in
1 tablespoon cooking oil
2 tablespoons (or two cubes) beef bouillon
28 oz beef broth
1 teaspoon each, dried oregano, basil, & parsley
2 bay leaves
2 cups chopped, peeled tomatoes (or one 14 oz can of diced tomatoes)
4 cups mixed veggies (fresh or frozen)
1 1/2 cups peeled, cubed potatoes
1 cup sliced celery
1/2 cup chopped onion
6 oz egg noodles
salt & pepper
directions:
In a large pot, brown meat on both sides in hot oil.  Drain fat & return meat to the pot
Add beef bouillon, beef broth, herbs and 10 CUPS water
Bring to a boil.  Reduce heat, cover & simmer for two hours, stirring occasionally so meat doesn't stick to the bottom of the pot
After two hours, the meat should be tender and falling off the bone.  Pull meat out & chop, discarding bones.  Skim fat from broth, remove bay leaves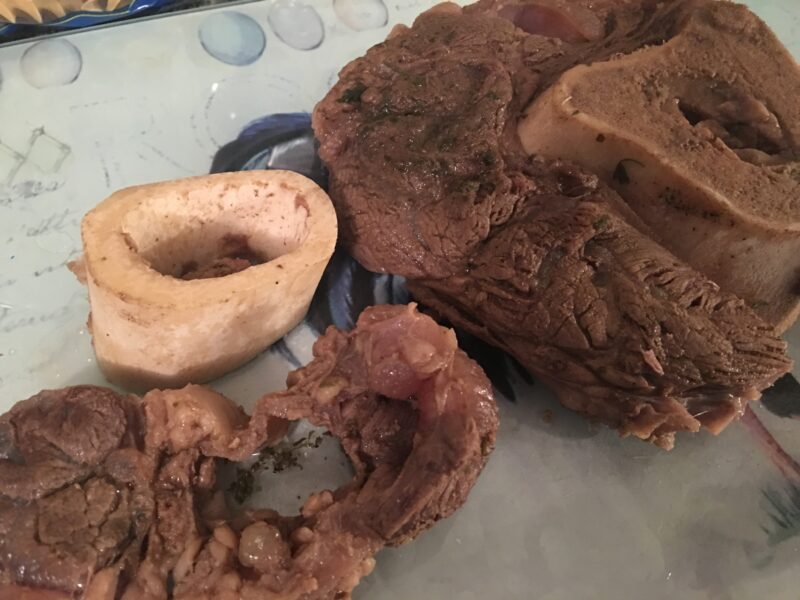 Return chopped meat, vegetables & uncooked egg noodles to the pot.  Make sure all the meat, veggies & noodles are completely submerged.  If they are not, you might need to add more water.
Bring to a boil.  Lower heat, cover, & simmer for 30 minutes or until pasta is cooked & potatoes are tender.
salt & pepper to taste
refrigerate leftovers
This soup is awesome warmed up as leftovers, but the egg noodles can sometimes soak up a lot of the broth while it sits.  It still tastes awesome, it's just more of a stew than soup 🙂