*This post may contain affiliate links, which means as an Amazon Associate I may receive a small percentage from qualifying purchases if you make a purchase using the links, at no additional cost*
---------------------------------------------------------
The weather is really starting to warm up here and the outdoors are calling! I have been spending more time outdoors, getting my garden ready for the growing season, as I reach for my trusty bottle of sunscreen, I reminded myself of my resolution this year to limit the chemicals in my house. But sunscreen is a needed safety precaution for going outside – especially in the summer months – so is it just a case of choosing between potential skin cancer and wrinkles or slathering on chemicals?
The sunscreen you will likely find in your local grocery store is a combination of synthetic chemicals that work by absorbing into your skin and then absorbing the UV rays. There are conflicting studies out there that debate the safety of these chemicals. Some claim they contain potential hormone disruptors (particularly worrisome when you are using them on growing children, but not good news for people of any age). I worry about the accumulation of so many chemicals being absorbed so frequently by me and my family's skin.
Luckily there is another option. Mineral sunscreens have been steadily making their way into the market, providing a more natural option over the synthetic sunscreens on your grocery store self. As their name implies, mineral sunscreens rely on natural minerals like titanium dioxide or zinc oxide to sit on the surface of your skin and provide a barrier against UV rays. Mineral sunscreens have come a long way (no longer leaving that stereotypical 1950s "lifeguard zinc line"), new formulas are weightless, feel great and blend nicely into your skin.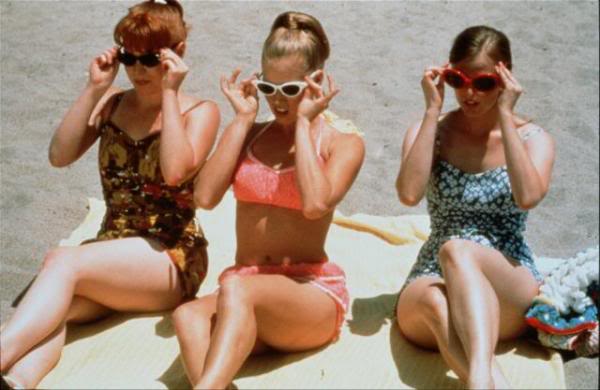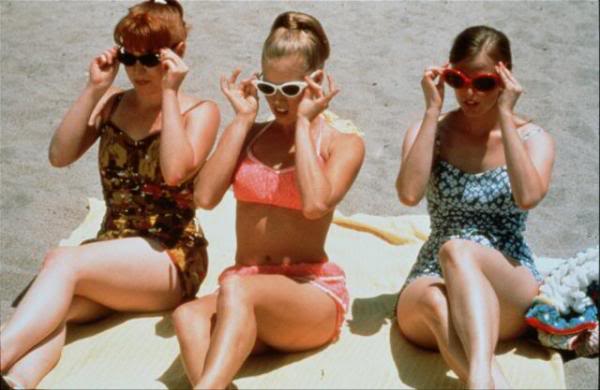 I recently found an awesome, small family owned skin care company, Block Island Organics, who makes a really nice broad spectrum natural mineral sunscreen that offers an SPF of 30. In addition to protecting against UVA and UVB rays, the formula is free of harmful parabens, sulfates, petrochemicals and phthalates and has no dyes or artificial fragrances so you can feel safe using this for your whole family. The sunscreen feels nice on my face and can be applied under my makeup so it fits in perfectly with my normal routine. It is non greasy and very light (and no it didn't leave my face all white!).
This was my first time using a mineral sunscreen. It is thinner in consistency than chemical sunscreens, so you don't need as much. I was a little worried at the 3.4 oz bottle size, but I can tell this is going to last me awhile! A pea size dollop was enough for my entire face and neck area. There are lots of great, natural oils in their ingredients list, but one thing I am glad to not see is vitamin A (sometimes listed as retinyl palmitate in ingredients lists). A common antioxidant added to some sunscreens, vitamin A is great for fighting the signs of aging, but it is also photosensitive (which means it can do wonky things when exposed to sunlight – and by wonky I mean may cause tumor growth). Not something you want in a product designed to protect you from the sun!
Block Island Organics has also made the Environmental Working Group's list of Best Beach & Sport Sunscreen for three years in a row (click here to see the whole list). The EWG is an independent company that tests and rates thousands of products (and have been a God send to me in my quest to kick the chemicals!). Their sunscreens are rated on a scale of 1-10 (with 1 being the best and 10 being run as fast as you can away from this product). Block Island Organics scored a 1 for providing excellent UV protection and having ingredients with low health concerns (and added bonus was rated in the "cheapest" category – some mineral sunscreens get seriously expensive!).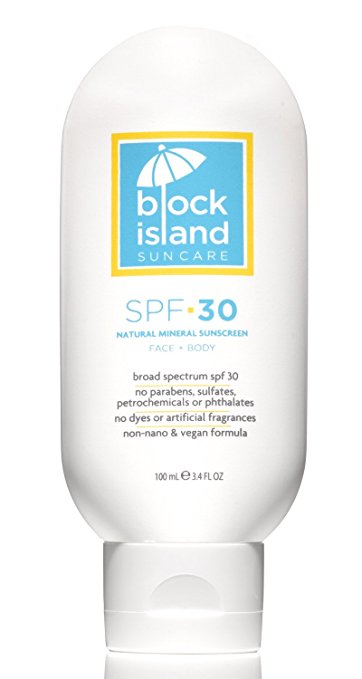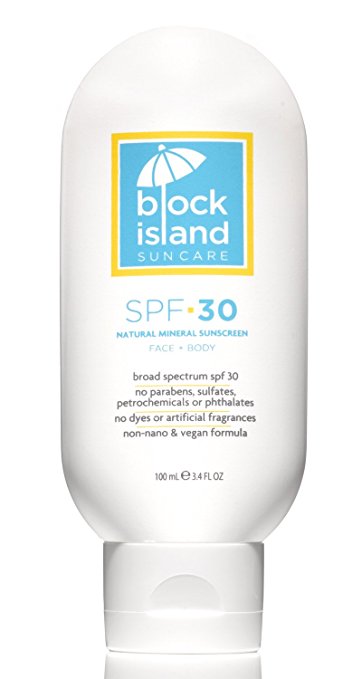 So this avid gardener and beach lover gives Block Island Organics two enthusiastic green thumbs up for ease of use, effectiveness, safety, price & because I love supporting other small businesses 🙂 Have you tried mineral sunscreens? I'd love to hear your thoughts!