*This post may contain affiliate links, which means as an Amazon Associate I may receive a small percentage from qualifying purchases if you make a purchase using the links, at no additional cost*
---------------------------------------------------------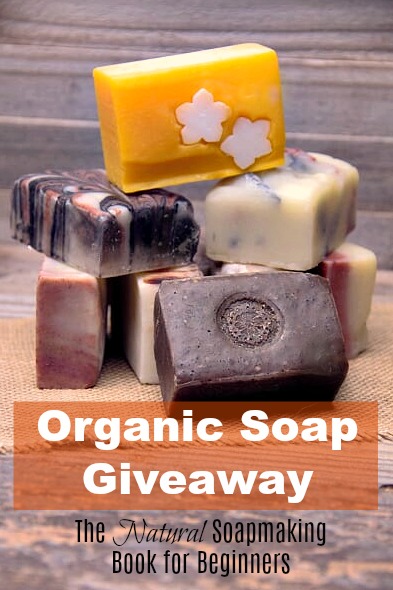 I LOVE making soap. I love the creative process that goes in to it. I love experimenting with different oils & additives. I love that it produces something useful. I love learning new techniques and trying new recipes. I love how it feels on my skin and knowing where all the ingredients came from. When I step into my soap closet (otherwise known as my walk in closet where soap is starting to out number clothes), it's a little overwhelming with all the scents, but I love it and can't manage to pass by without stopping to sniff one or two lol.
So when I found out that my blogger friend, and fellow Homestead Blog Hopper, Kelly Cable of Simple Life Mom was writing a soap making book I couldn't wait to get my hands on it! I love Kelly's blog, it is chock full of recipes and tips for making all kinds of natural beauty & health care products.
Kelly's book, The Natural Soapmaking Book for Beginners, is set to release in just a few weeks on August 8, but you can pre-order it NOW on Amazon!
When you pre-order her book, you can get access to some FREE soapmaking goodies like exclusive videos with tips on fun swirls & additivies, label templates, essential oil reference material, discounts and a BONUS soap recipe! For all the details in the Soapmaking Bonus Collection, click here!
To kick off the festivities leading up to her book release, Kelly is giving away 2 pounds of her handmade, organic soap made with recipes right from the book to TWO lucky winners. Use the rafflecopter link below to enter and share with your friends! Enter now – winners will be chosen July 8th!