*This post may contain affiliate links, which means as an Amazon Associate I may receive a small percentage from qualifying purchases if you make a purchase using the links, at no additional cost*
---------------------------------------------------------
Most commercial dog shampoos are almost exclusively made from synthetic ingredients. They might throw in a natural extract or two so their marketing team can tout it as a "natural" product, but don't be fooled, those extracts are usually pretty low down on the ingredients list. Just to name a few of the nasty ingredients commonly found in dog shampoos:
Formaldehyde (attacks the central nervous system)
Artificial Coloring (associated with many forms of cancer)
Isopropyl Alcohol (nerve toxin, heart & lung irritant)
Methlchloroisothiazolinone (known carcinogen)
Parabens (known endocrine disruptors)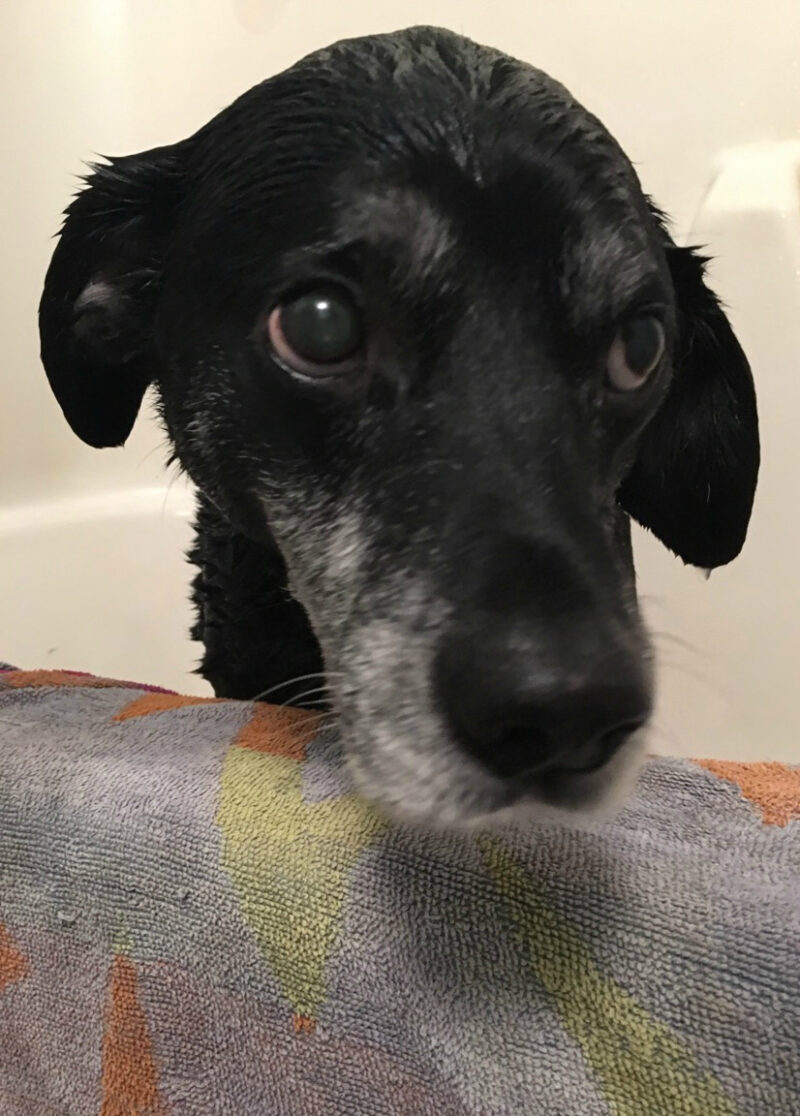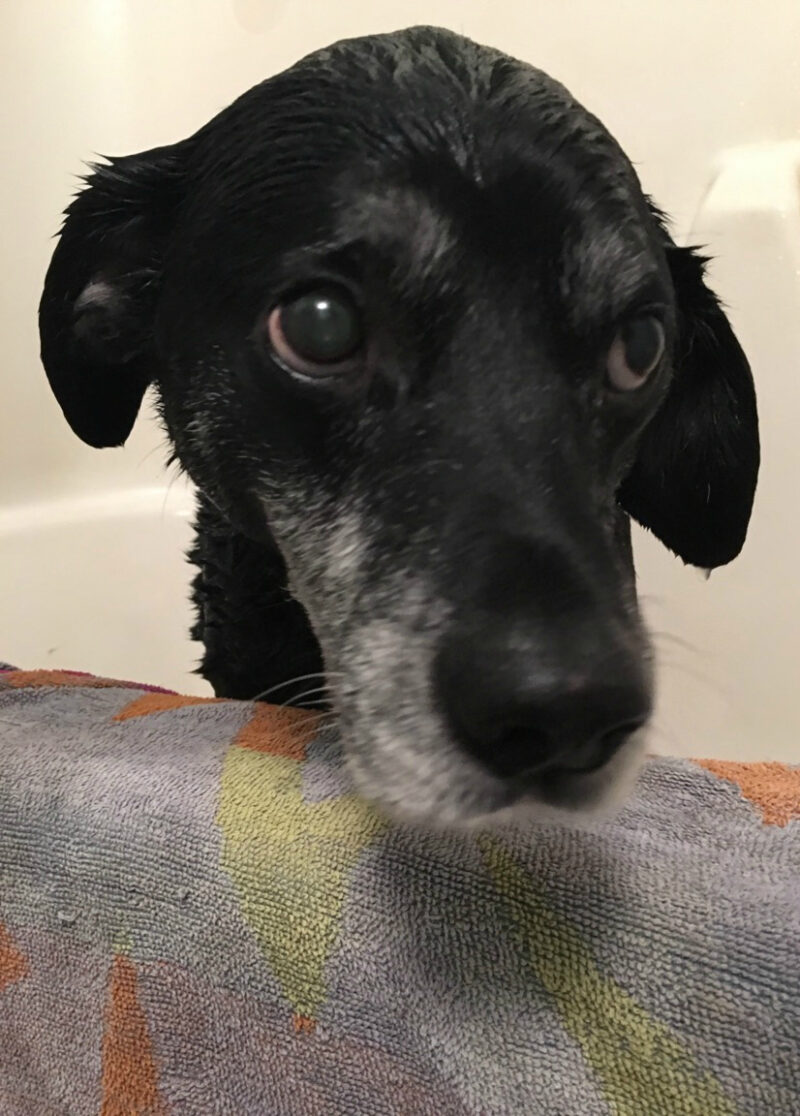 I love our dogs! We have three fabulous rescue mutts: Blackie, a 60 pound Black Lab mix, Zoey, a 40 pound Border Collie mix, and Oliver, a 15 pound Havanese mix. To keep their coats shiny and smelling fresh they all need regular baths (much to their dismay). I have been making soap for my family in an attempt to cut down on the chemicals in our house, so cutting the chemicals out of my furry family's life sounds like a good idea too.
Why should it matter, it's not like you are feeding this to your dog, right? The skin is the body's most absorbent organ and has a direct line to the bloodstream, so what you put on you and your dog's skin matters!
The good news is making your own dog shampoo is insanely easy and more affordable than the fancy bottles at the pet store. This recipe makes enough for me to wash my three dogs (60 pound lab, 40 pound collie and 10 pound lap dog). If you have some leftover, put a lid tightly on the jar and store it in a cool, dry place (preferably in the refrigerator). There are no preservatives in here, so use within 3-4 weeks (and you will probably have to stir or shake it up a bit)
Things you will need
3 cups water
2 sprigs of fresh rosemary
1-3 teaspoons coconut oil
1/2 cup shaved castille bar soap (or 5 TBSP liquid castille soap)
4 drops of lavender essential oil
Mason jar & small strainer
Instructions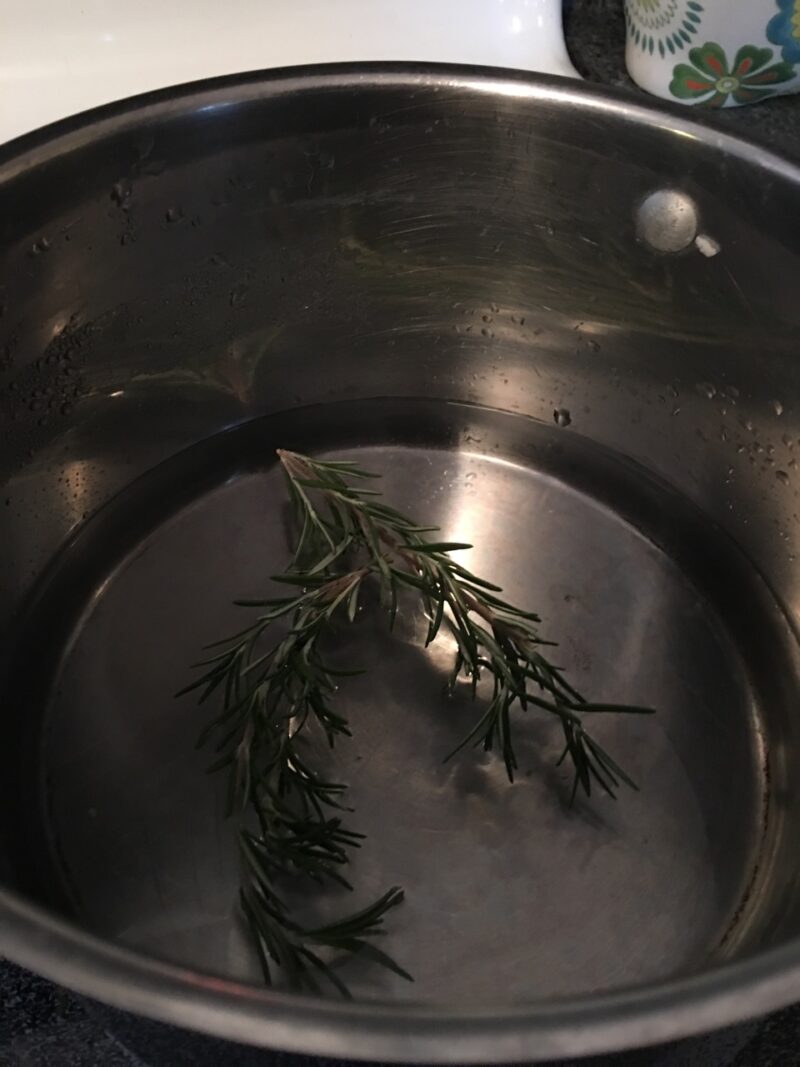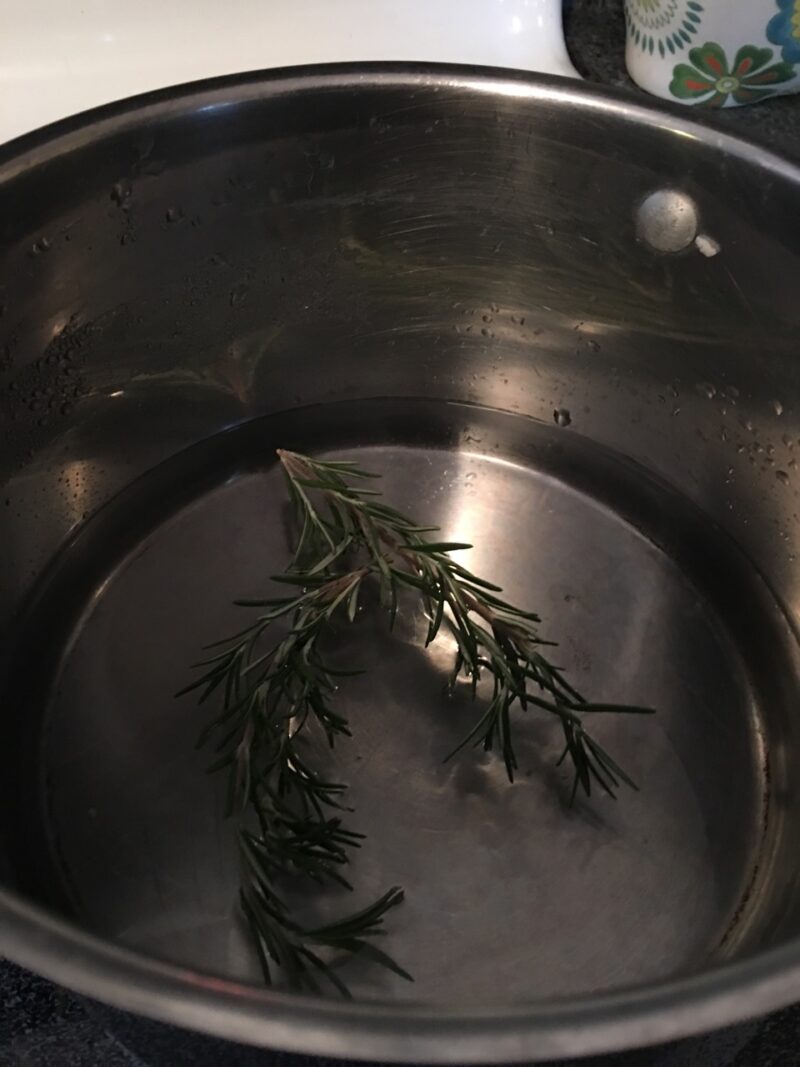 Put the water & rosemary sprigs in a small pot. Bring to a boil, then turn the heat to low, cover and simmer for 10 minutes. Rosemary has moisturizing qualities and is great for dogs with dry skin or with dander issues. The heat will help the rosemary release its oils into the water.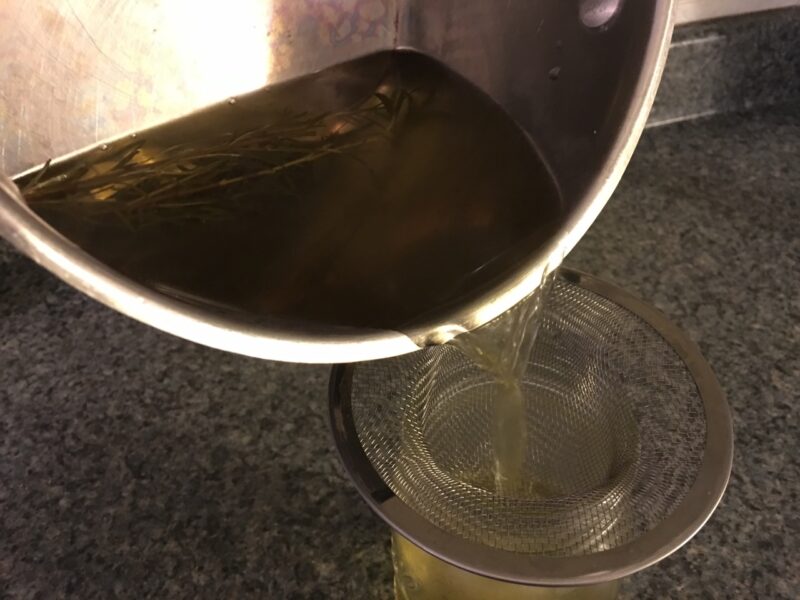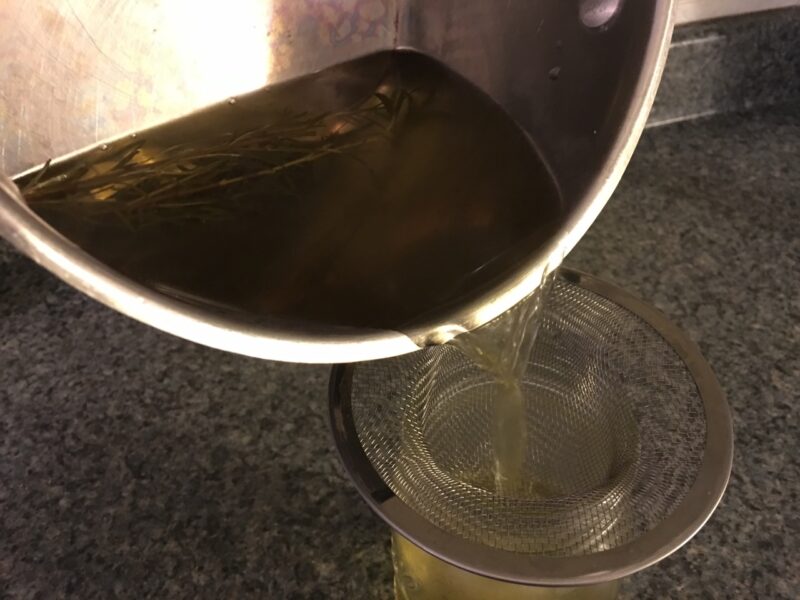 Pour the water into the jar, straining the rosemary leaves out
Add the coconut oil to the hot water. You can customize the recipe for your dog here. If you have a dog breed with short, naturally oily fur (like labs) add the full 3 tsps of coconut oil, if you have a dog with longer, naturally dry fur (like collies) add 1 tsp. My three dogs all have totally different fur types so I usually just go in the middle with 2 tsps. Oil attracts & dissolves oil, so the greasier the dog the more oil you'll want. If you add too much, don't worry. It will naturally absorb into your dog's skin eventually, but it might take a few hours.
Add shaved or liquid castille soap to the hot water. What is castille soap? It is cold process soap made with just olive oil, water, & lye. Bastille soap is cold process soap made with at least 70% olive oil (can have another oil or two mixed in in small quantities) which will also work. Olive Oil is extremely gentle and an excellent cleanser. You can use a bar of soap and grate off some shavings. Here I will shamelessly plug my

Cape Coop Buttermilk Bay Baby Soap

. It's a super gentle & all natural bastille soap perfect for people with sensitive skin like babies and dogs. Alternatively, you can use liquid castille soap. A great natural castille soap is Dr Bronner's. They have a mild baby formula that is unscented that would work well for dogs.
Add 4 drops of lavender essential oil. Lavender is safe to use with dogs in small amounts and has a calming effect (which is great for dogs that are freaked out by baths). It also can repel fleas, which is always a welcome addition with animals.
Stir the mixture until all the coconut oil & soap shavings have melted. Let it sit out and cool to room temperature. It will be a liquidy consistency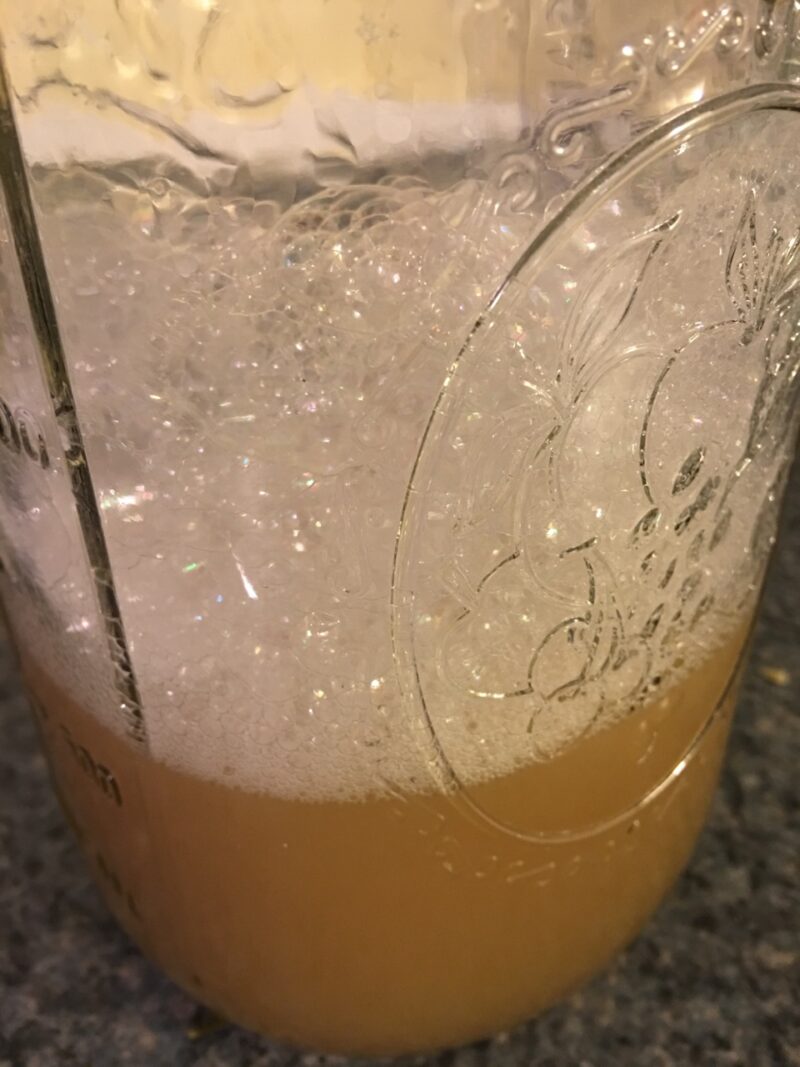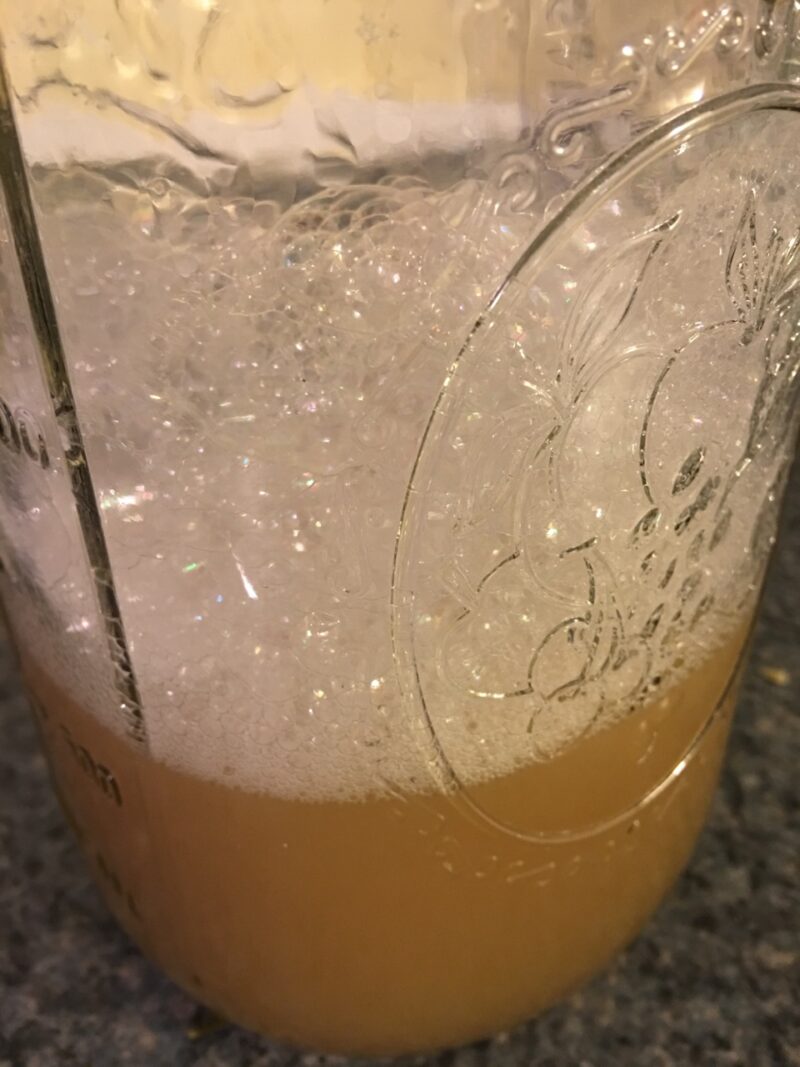 Washing the dog
Completely wet the dog. If your dog is extra smelly, you can dilute some white vinegar and do a quick vinegar rinse to neutralize odors.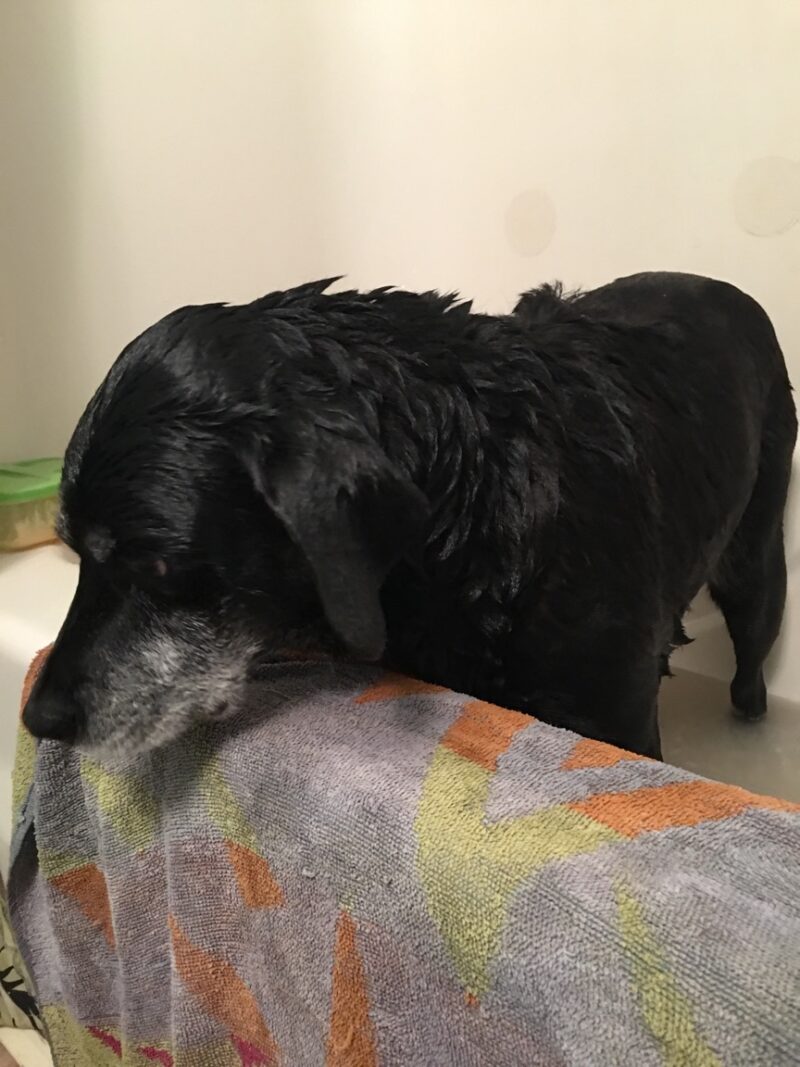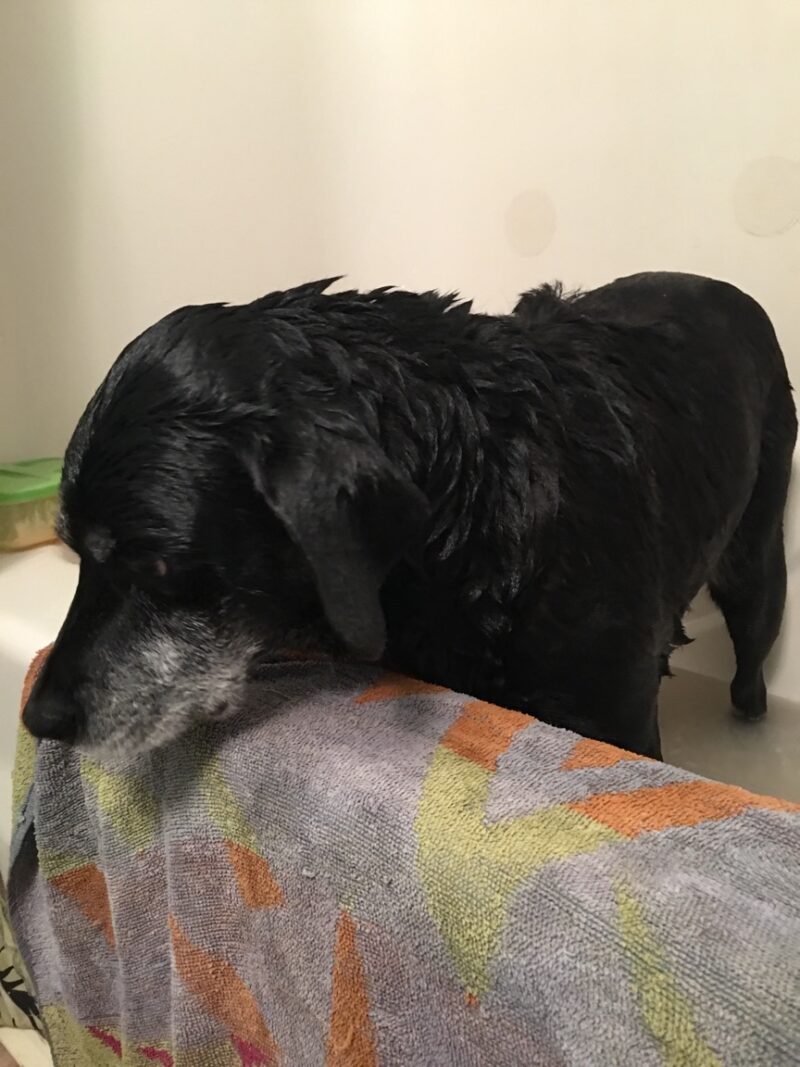 Pour some of the shampoo along the dog's back. Rub vigorously to get a good lather going, spread to all areas, massaging it into their fur. Be careful near your dog's eyes!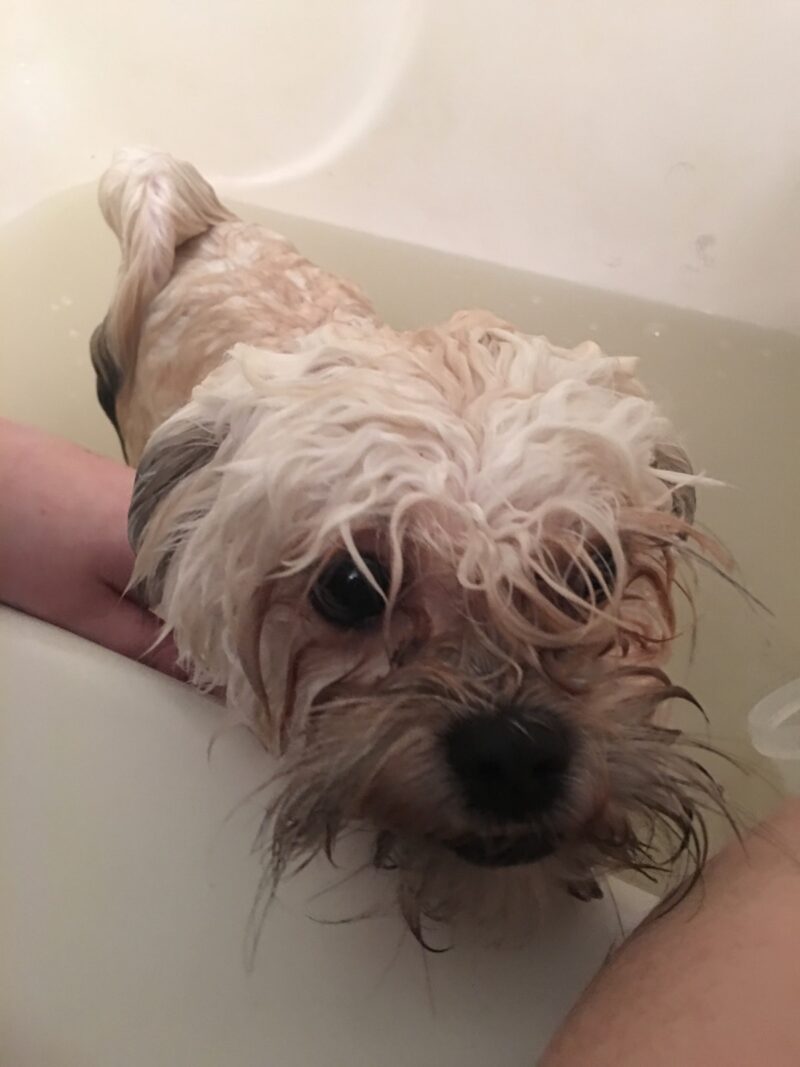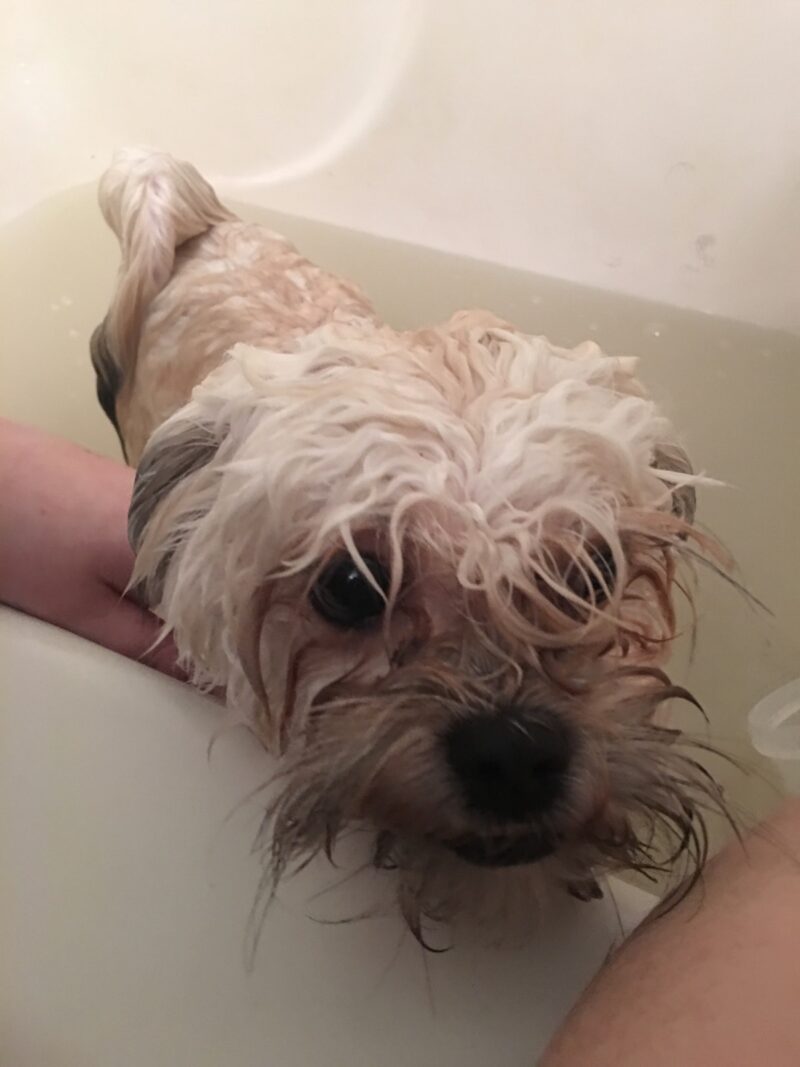 Rinse clean, dry your dog off and give her a treat for being a good pup 🙂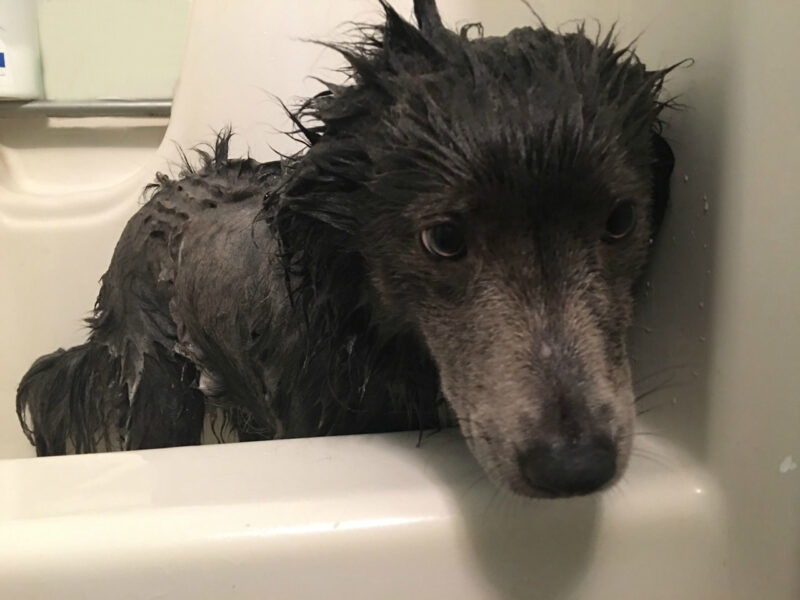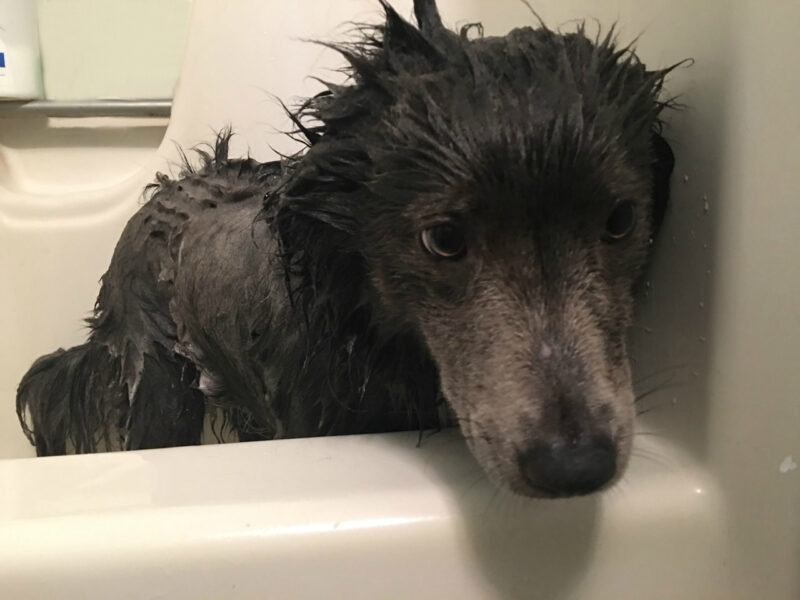 After Bath Spa Treatment
For a spa like finish, dilute 2-3 drops of lavender or roman chamomile essential oil into 1 tablespoon of Olive Oil. Rub the oil in your palm and massage the pads of your dog's feet. The exposed pads will allow the calming, therapeutic oil to absorb readily into the bloodstream and the olive oil will moisturize the pads.
Apply some more to your palm and give your dog a good rub down working the oil into their skin (they will love this part!). Be sure to avoid their eyes. Alternatively, you could use peppermint essential oil for it's healing effects. Peppermint is good for increasing blood circulation, helping arthritis, dysplasia, and muscle strain.
When using essential oils with dogs, always be sure to heavily dilute them in a carrier oil (like olive oil). A dog's sense of smell can be up to 100 times more sensitive than ours so if it smells strong to you, it's way too strong for them. If you are going to be putting the oils anywhere your dog could lick them off, be sure you are using high-quality oils. Essential oils should not be used with puppies under 10 weeks, very old, or pregnant dogs.
Now that I'm all clean, it's time to get dirty again!!