*This post may contain affiliate links, which means as an Amazon Associate I may receive a small percentage from qualifying purchases if you make a purchase using the links, at no additional cost*
---------------------------------------------------------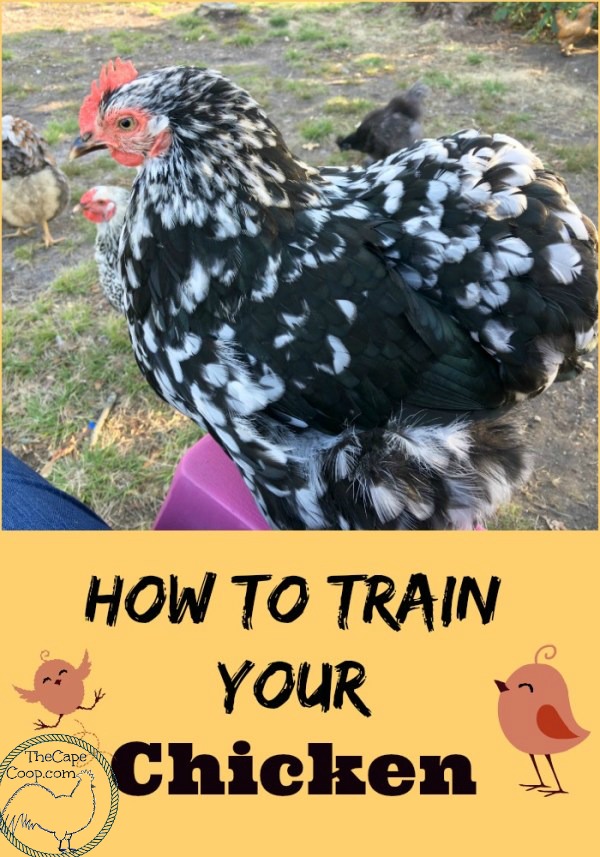 Did you know you can train chickens?  Chickens are actually very intelligent animals, one British study shows they are smarter than human toddlers! Within hours of hatching, chicks can already keep track of numbers up to five and exhibit the knowledge that even when an object is out of sight it still exists (which humans don't understand for 7-8 months!).
Adult hens show basic understanding of structural engineering and the ability to navigate using the sun's position.  Chickens can recognize their flock members by distinguishing facial features and have a complex language to communicate with each other.  They can also remember at least 100 different human faces (especially the nice ones that feed them!).  They have strong social connections, can show empathy, teach their babies about the world, and mother hens even "talk" to their babies before they hatch.  These are no "bird brains"!  So it should be of no surprise they can be trained just like you would the family dog.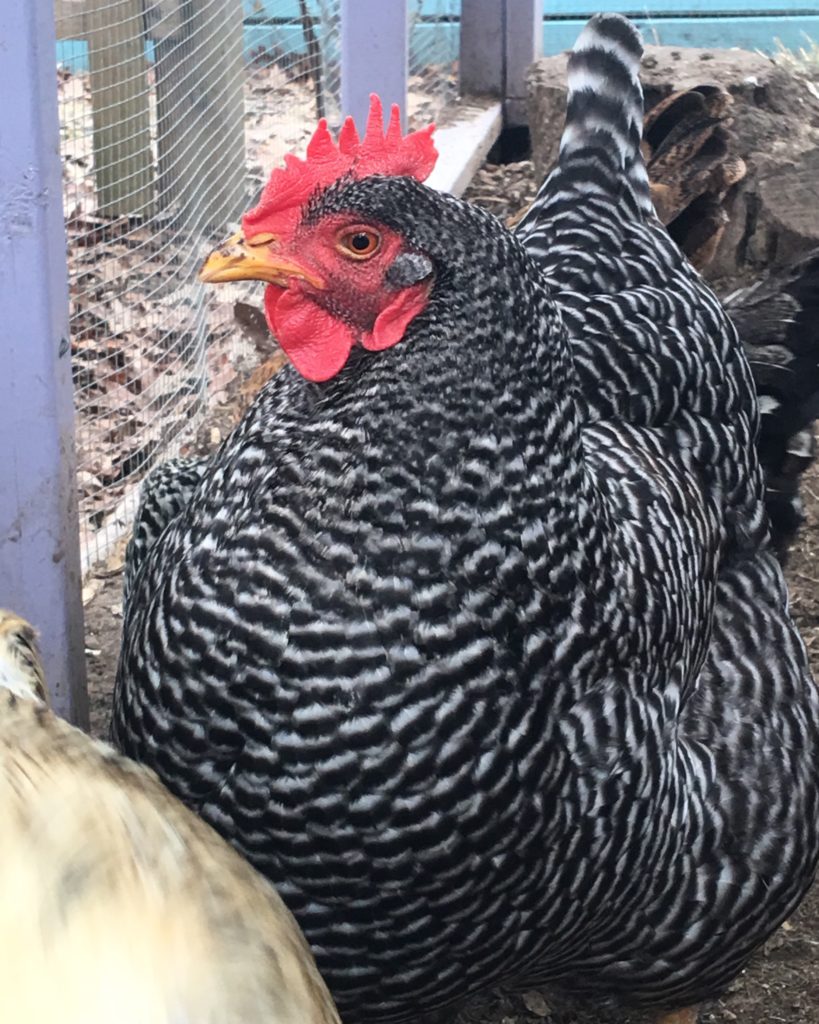 I have seen fun videos of people training their chickens to run obstacle courses or solving puzzle games, but the most important thing you can train your flock to do is to come back from free ranging in the yard.  Chickens will naturally "come home to roost" around dusk, but sometimes you just need them home earlier than that.  Training chickens is just like training a dog with a clicker.  You need them to associate a sound with a reaction from them which garners a positive reward.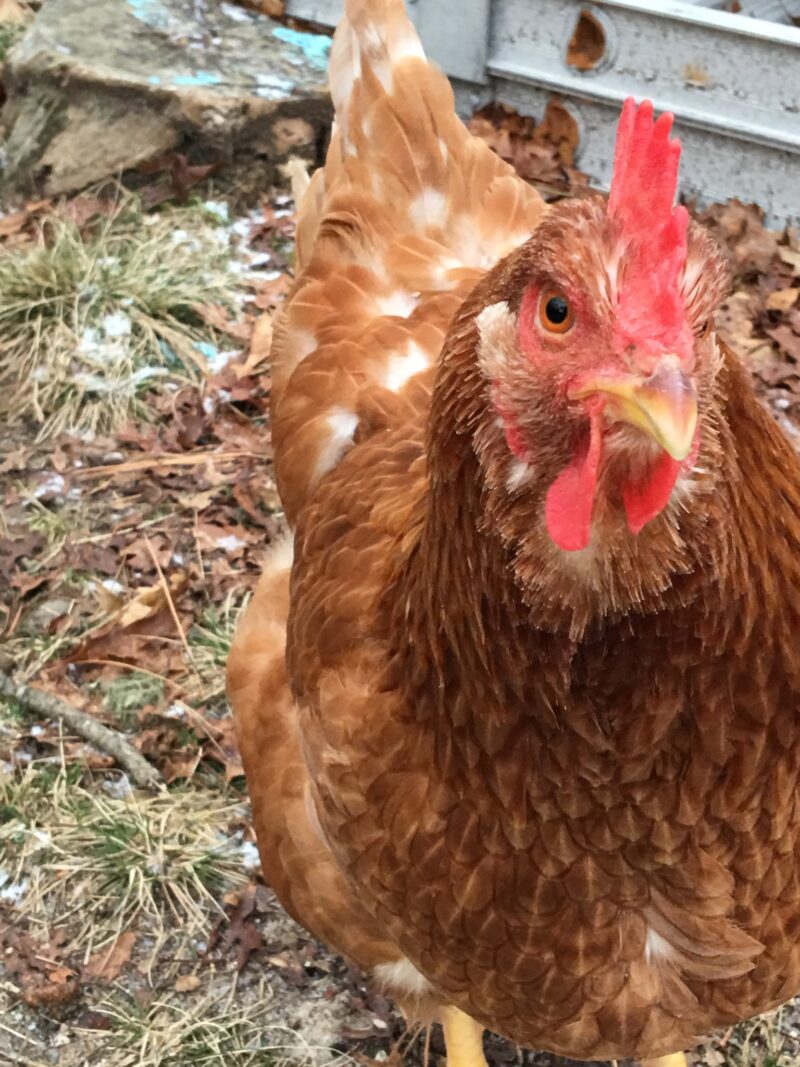 The best thing to use when training chickens is meal worms.  They will pretty much do anything you want with meal worms on the line!  I got a cute little bell that I mounted on my coop that I intended to use for calling the chickens home.  I would ring the bell and toss worms on the ground where they could see it.  I would continue ringing the bell as they ate the worms so they would associate the bell with eating meal worms. Make sure that everyone gets some treats so that even the girls on the bottom of the pecking order have a reason to come when called. I repeated this every day, it took less than a week before they caught on.
But then I noticed the chickens decided they didn't need all the jazz of a fancy bell with a rooster on it.  Before I could ring the bell, I needed to open the metal feed container to get the meal worms out.  After about a week, they knew that feed bin rattling meant worms and they would come stampeding towards me before I got anywhere near the bell!
It's been years since we trained that first flock to come back at the sound of the lid rattling, the older birds have taught the younger birds as they joined the family.  Chickens are flock animals, when they see a couple members of the flock running towards or away from something the rest are going to follow suit.  I continue to provide the positive reinforcement of worms when they come sometimes, but not every time.  They will come running regardless.
You don't need a fancy bell, or even the metal can.  You can train them to come to a vocal sound as well.  Pick a sound different than your normal talking voice that you want to be the call.  Use that sound when conditioning them with the treats and only then.
Completely unintentional but our chickens also have been "trained" to the sound of our back door slider opening.  If they are in their enclosed run and they hear the slider, they all run to the door of the enclosure hoping I am coming to let them out or feed them.  If they are out in the yard, I can expect a stampede of chickens running to greet me hoping I have some food scraps in hand.  But in either event, they have learned the sound of the slider opening means a human friend is coming 🙂
Here's a video of my girls in action!