*This post may contain affiliate links, which means as an Amazon Associate I may receive a small percentage from qualifying purchases if you make a purchase using the links, at no additional cost*
---------------------------------------------------------

Super easy and super affordable! Birdseed ornaments make a great gift for bird watchers or gardeners – or just to treat your own backyard birds. Easy enough to make with your children, they will love giving them to grandparents, teachers, or bus drivers. The sky is the limit with shapes you can make using cookie cutters, tin molds, or even a Bundt pan for a big birdseed wreath.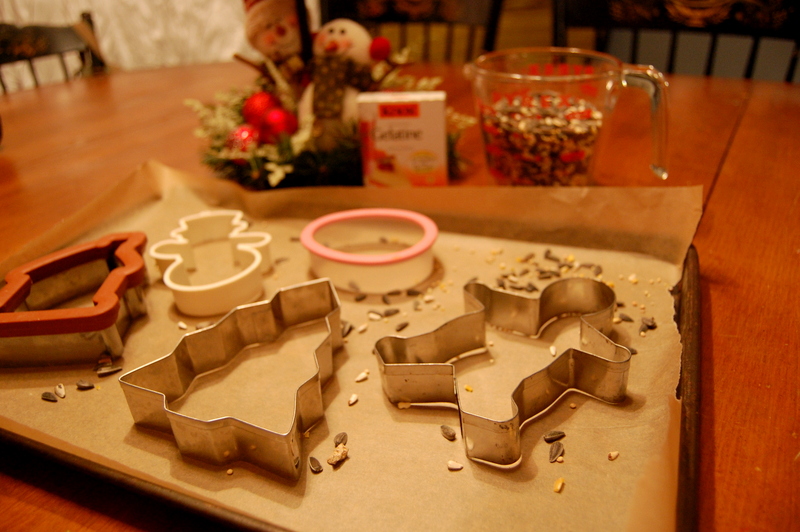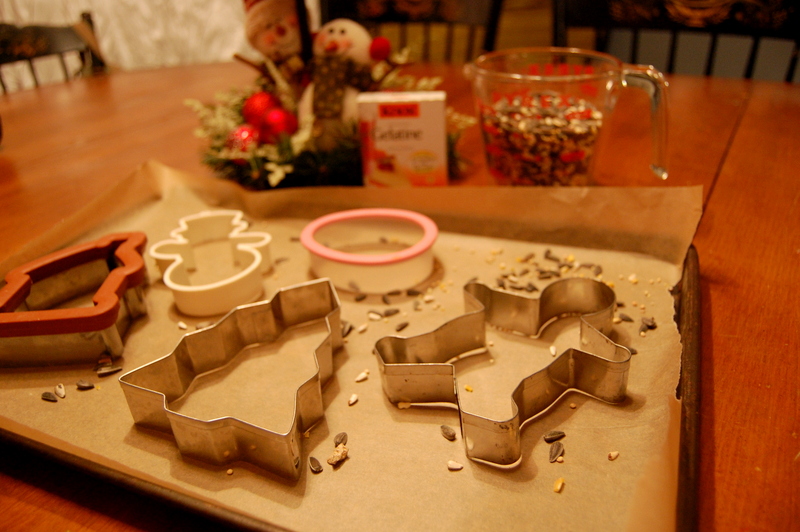 Materials (this was enough to fill these 5 large cookie cutters):
3 cups birdseed (try one with a variety of colors & shapes for the prettiest ornaments)
1 cup water
4 envelopes Knox gelatine
cookie cutters or mold
baking sheet
wax or parchment paper
twine
Directions
Mix water & gelatine in a medium saucepan, and bring to a low boil
Add birdseed and stir to coat. If there is still liquid in the pan, add a little extra birdseed until it is all absorbed.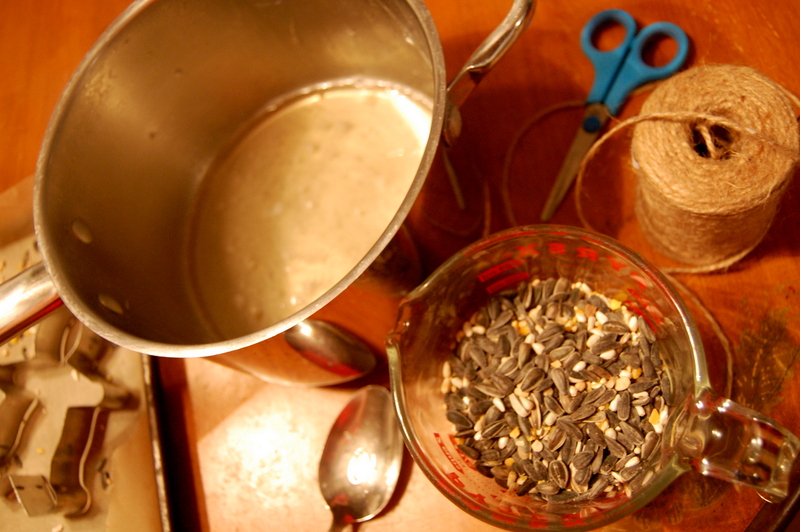 Put your cookie cutters on a baking sheet lined with wax paper. Fill each cookie cutter about halfway with birdseed mixture (be careful, the mixture will be hot!)
Knot a length of twine and put it in the mold. Fill the cookie cutters to the top, being sure to secure the twine in the birdseed.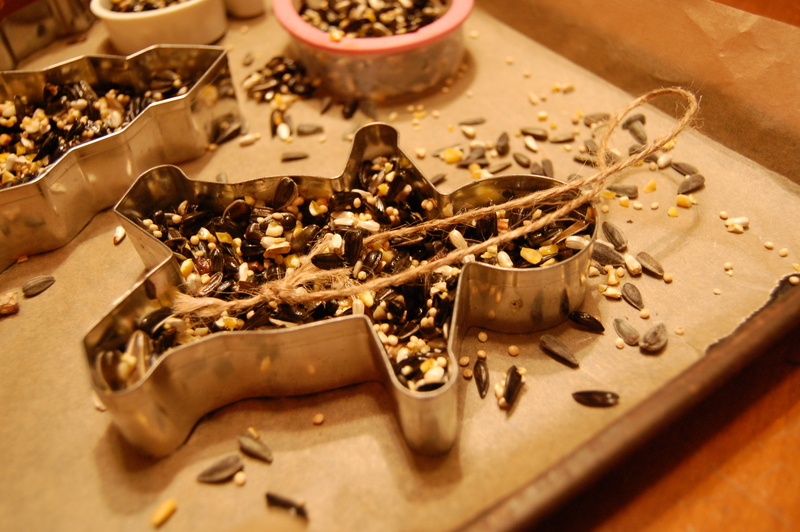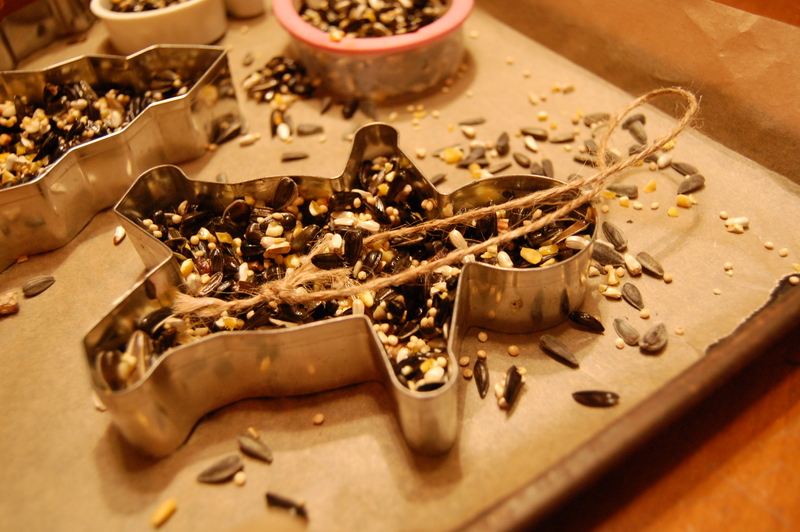 Put a sheet of wax or parchment paper over the filled cookie cutters, and press to pack the seed tightly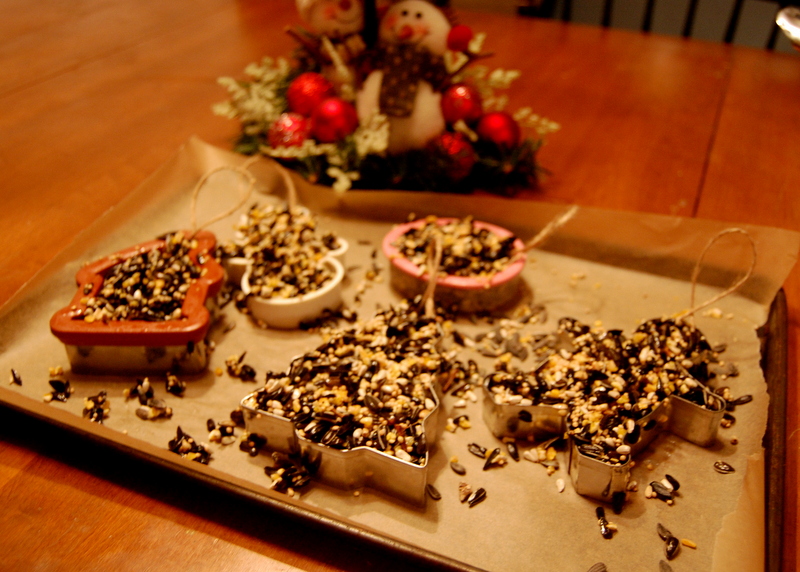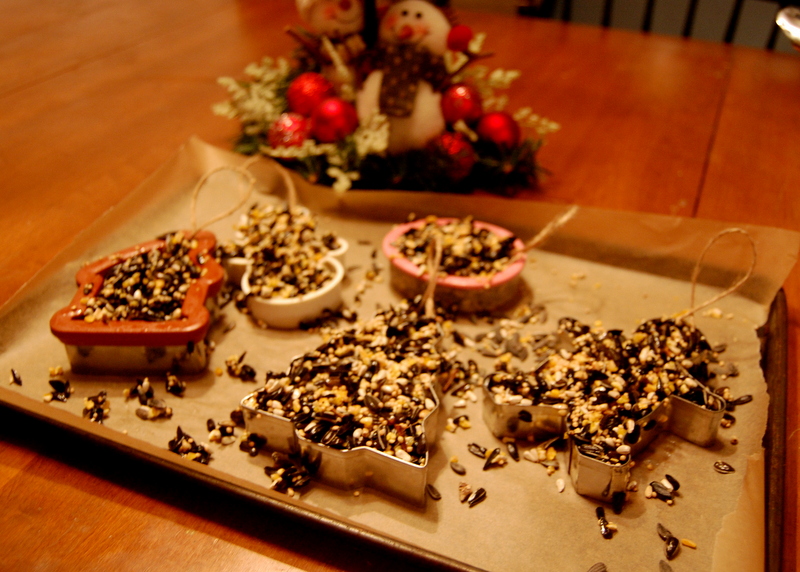 Pop the baking sheet & molds in the freezer for about an hour
Allow them to sit in the molds for about 24 hours. Remove from molds and hang outside or wrap for gift giving!