*This post may contain affiliate links, which means as an Amazon Associate I may receive a small percentage from qualifying purchases if you make a purchase using the links, at no additional cost*
---------------------------------------------------------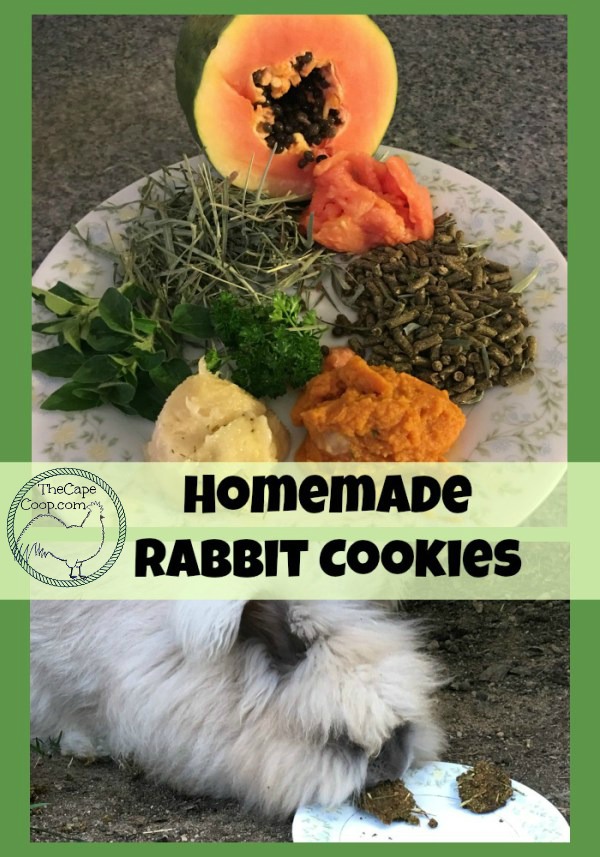 Want to bake up some tasty treats for your favorite bunny?  Commercial treats can have lots of icky preservatives and artificial coloring.  I guarantee your rabbits don't care what color their treat is (the coloring is just for our benefit) they just want something tasty!
Ingredients:
1/2 cup ground rabbit pellets
1/4 cup Timothy hay
1/4 cup mashed banana
1/4 cup canned pumpkin (you could also use puree carrots)
1/4 cup papaya
1 tsp organic honey
a few sprigs of fresh oregano & fresh parsley
Preheat oven to 325 degrees.  Put the rabbit pellets & Timothy hay in your food processor.  Pulse a few times.  Add the banana, pumpkin, papaya, honey, oregano & parsley and blend until mostly smooth (the hay is probably still going to be sticking out, unless you chopped it down pretty small).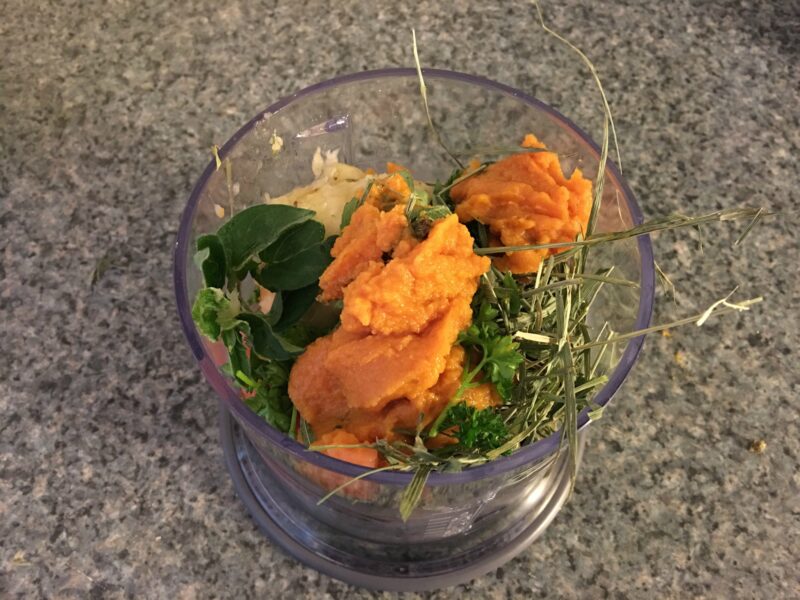 Lightly grease a baking pan. Scoop mix by the tablespoon onto the pan and slightly flatten.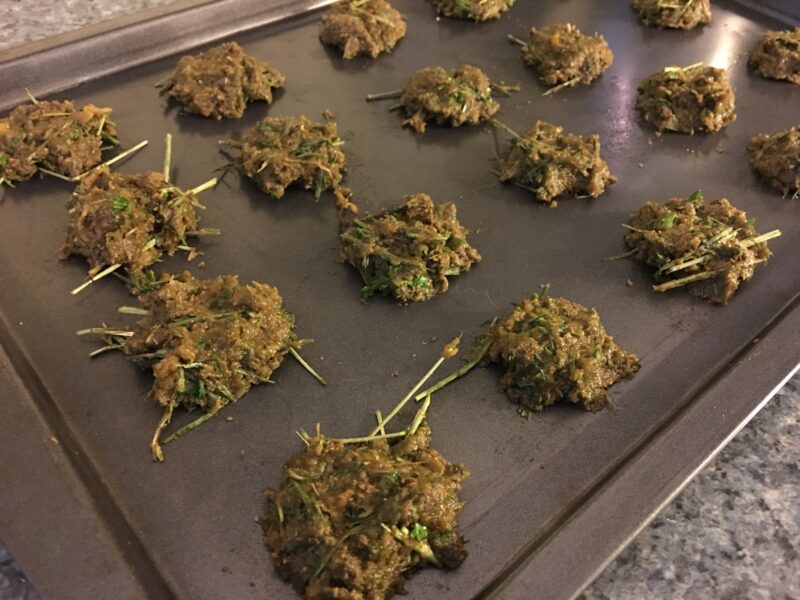 Bake for 30 minutes
Leave the cookies on the pan and put the pan on a wire rack to cool.  The cookies will be soft when cooled
Store unused treats in the refrigerator and use within a month.  Keep in mind these are treats and limit your rabbit to 1-2 cookies a day 🙂