*This post may contain affiliate links, which means as an Amazon Associate I may receive a small percentage from qualifying purchases if you make a purchase using the links, at no additional cost*
---------------------------------------------------------
These bunting flag banners are so cute – and super easy! I went a little overboard and made a bunch, they were so cute. Now my yard looks like a party could break out any minute – and I love it!
The flags are made out of oil cloth so they can stand up to outdoor conditions. If you are not familiar with oil cloth, think outdoor tablecloth. It's fabric with a plastic-y finish, so it can wipe clean and be out in the rain. In fact, in place of purchasing fabric, you could visit a thrift shop or dollar store and get some outdoor tablecloths and cut the flags from there. Beyond being weather resistant, oil cloth has another bonus of not needing to be hemmed, so very minimal sewing skills are needed for this project. I used pinking shears to give the flag's edges a finished look, but you could also use regular scissors.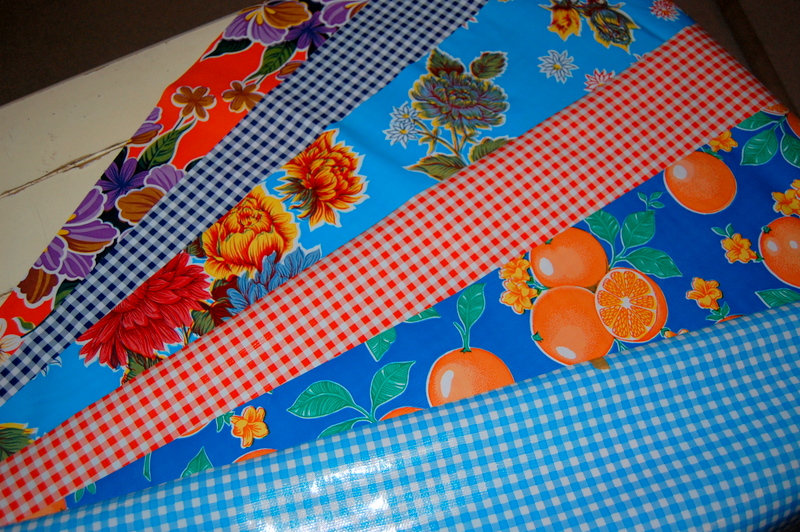 Materials:
*Oil Cloth or old plastic tablecloths – I got 20 flags from 1/2 yard of 47″ wide fabric
*1/2″ bias fold tape in coordinating color – 4 yards was perfect to hang 20 flags
*pinking shears or scissors
*sewing machine
*pen & flag template
I drew my flag template on sturdy cardstock to make it easier to trace all the flags.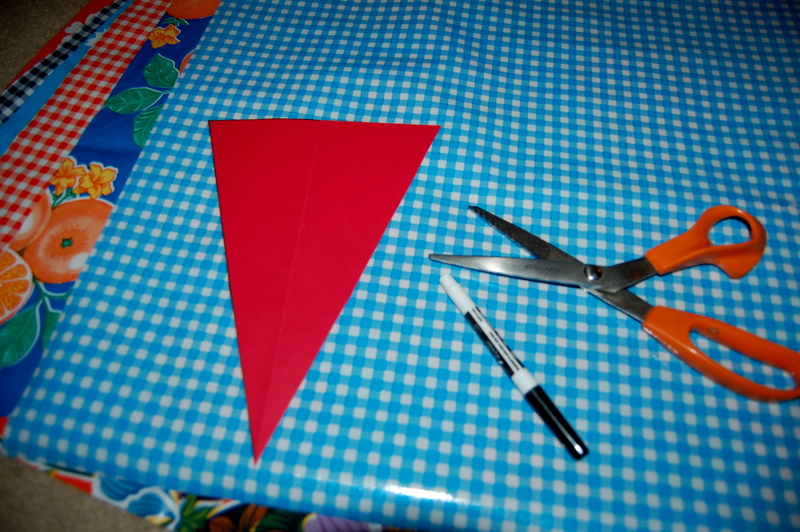 Trace the flags onto the back of the fabric and cut out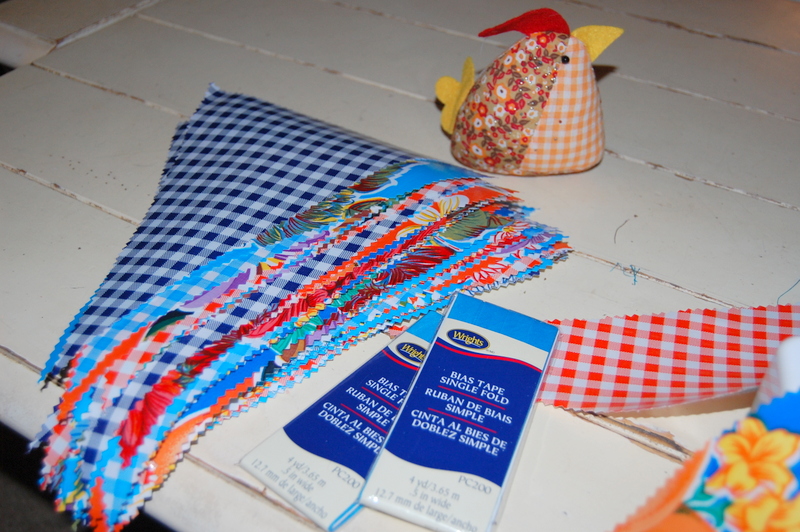 Sew the bias tape along the top of the flags, leaving 6-7 inches loose at each end to tie the banner up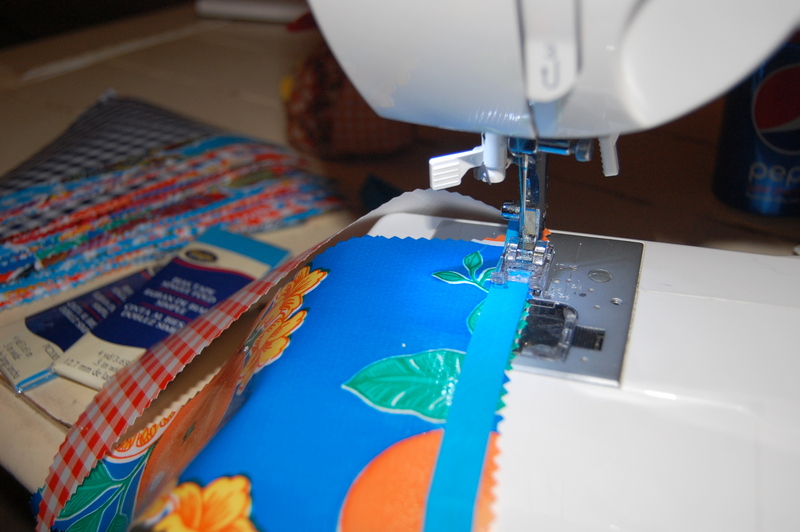 Play keep away with cats…….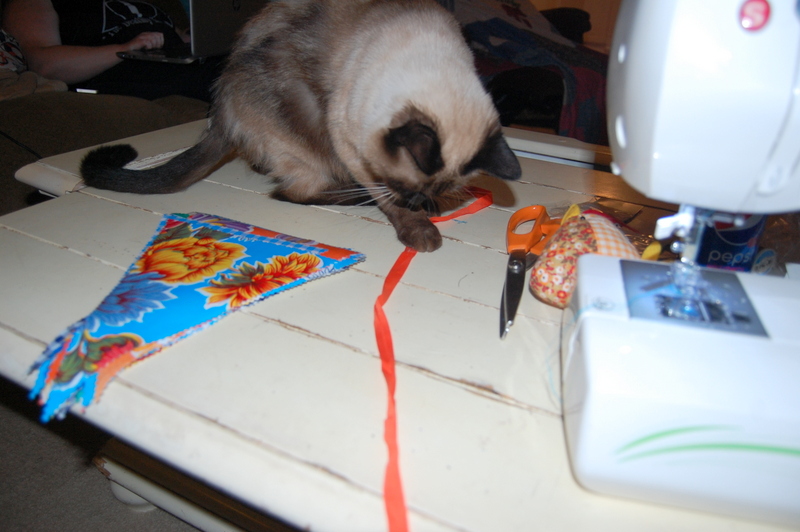 That's it! Go crazy decorating your yard for a summer time party feel all season!