*This post may contain affiliate links, which means as an Amazon Associate I may receive a small percentage from qualifying purchases if you make a purchase using the links, at no additional cost*
---------------------------------------------------------
Long before I decided to keep chickens, one of my favorite hobbies was making random DIY projects – all the better if I could make them with salvaged parts & they were useful in my everyday life. Backyard farmers are a resourceful bunch so I feel like many of you are the same way.
When I heard Lisa Steele from Fresh Eggs Daily had a new book "DIY Chicken Keeping: 40+ Projects for the Coop, Run, Brooder, and More" I couldn't wait to check it out. Luckily I was able to get my hands on an advanced copy! I have enjoyed Lisa's other books, full of down to earth chicken keeping advice, and her new book did not disappoint!
She is a self proclaimed "self taught builder" just like me (I love that term by the way). So if you have no DIY experience you don't have to feel intimidated about picking up a hammer. There are plenty of really easy projects for beginners if you haven't started your "self taught building" journey.
My favorite section is the over one dozen awesome projects to make using pallets. I love being able to say that I've made something myself, but anytime I can look at something knowing I made it AND it basically cost me nothing that is a total win-win!!
Lisa's book is organized into 5 sections. The Basics covers basic tools and how to select the best tools for the job.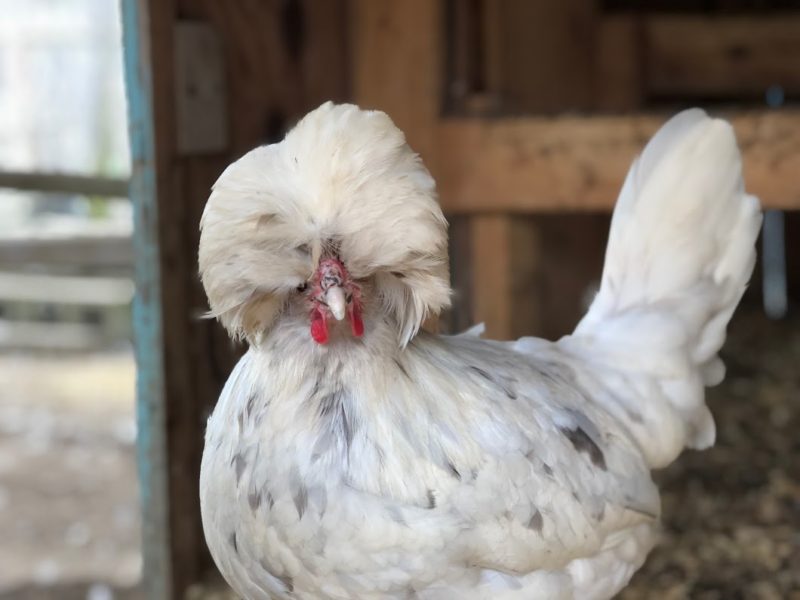 Quick & Easy Projects is just as promised, anyone can make these fun projects and your chickens will love them! I can't wait to make myself the Small Footprint Countertop Egg Holder. Guys this is so easy, cute, and functional – I'll finally get all those random eggs put up that always seem to be rolling around my counter.
Handy Projects is full of ideas to make your life easier as a chicken farmer – from help hauling heavy feed bags to keeping your barn boots clean. You will definitely find a project or two in here that will make life with chickens much easier.
Pallet Projects – free and cute, sign me up! I have been wanting to make something similar to the Chicken Salad Bar for years, I was excited to see an easy tutorial to finally get it done. The Pallet Feeding Station is also ingenious, especially for anyone that keeps chickens AND ducks – those ducks make such a mess. The feeding station will definitely help keep everything dry and clean.
The last section is Weekend Projects, projects that are a little bigger in scope, but still very doable for anyone. Great information for anyone thinking of converting a shed or playhouse into a coop, from building nest boxes to converting windows & doors to keep your ladies safe.
"DIY Chicken Keeping" is available now on Amazon for pre-order (release date Feb 11, 2020) and I would highly recommend every chicken keeper add this resource to their library!