*This post may contain affiliate links, which means as an Amazon Associate I may receive a small percentage from qualifying purchases if you make a purchase using the links, at no additional cost*
---------------------------------------------------------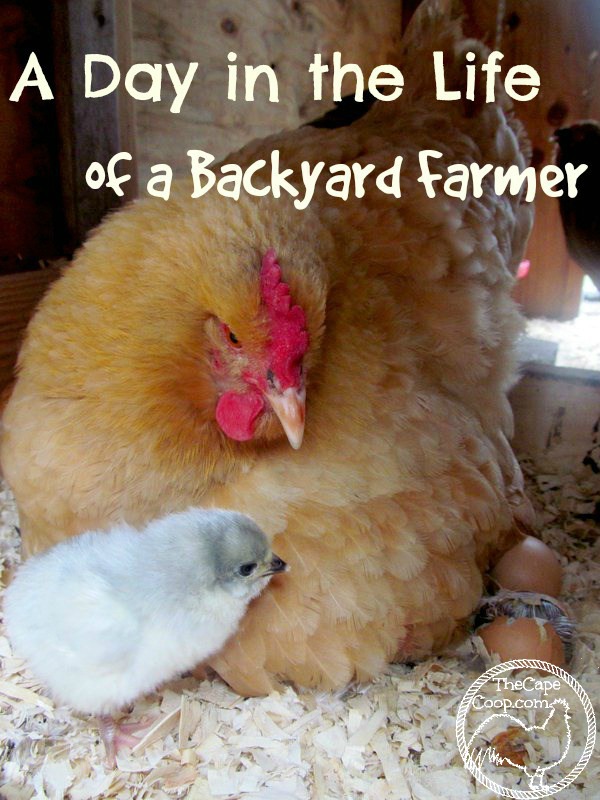 My husband and I were just getting ready for a lovely 6 day getaway cruise – just him and I, no kids!  This is a rare treat for any parent, but for a parent with 4 human children and 23 critter children it is not only an incredibly rare treat but a logistical headache.  Luckily, my oldest just turned 22 and is a responsible kid and was willing to take the job on.  As I was writing out a chore list for her, I thought you might be interested in taking a peak into our daily life with our backyard farm!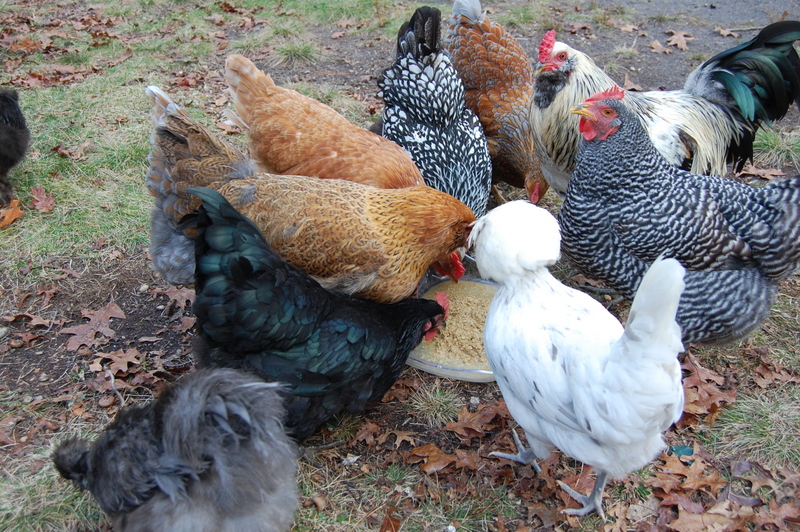 Daily Morning Chores
7:00 AM
My husband usually lets the chickens out of the coop into their run before he leaves for work
8:00 AM
I have got the kids fed & off to school so I start my farm chores
*let the dogs out in the fenced backyard.  While they are doing their business, I clean up various animal droppings out of the yard (my pooper scooper is one of my most used tools!)
*The dogs go back inside and I let the chickens and ducks out to free range in the backyard.  They free range all day
*With the runs empty, I use the pooper scooper to clean up the chicken and duck runs & put it in the compost
*Check the chicken & duck feed and water bins, filling them as needed
*Every other day, empty the duck's little kiddie pool and fill it with clean water
*Open up the coop access door and stir up the shavings (I use the deep litter method, read about that here), add Coop & Compost as needed
*check for early morning eggs
*let the rabbits out into their play yard
*sweep up the rabbit hutch tile floor
*Every other day empty and refill the rabbit litter box
*take any hay in their hay bin and put it in their "bedroom" area for late night snacking.  Add fresh hay to hay bin
*give the rabbits two scoops of pellets & fresh lettuce and herbs from the garden (or fridge in the off season, in the summer I try to grow as much animal food as I can)
*check their water and add a new frozen water bottle to the hutch (in the warmer months these furry bunnies can overheat easily so we give them frozen water bottles to lean against to keep cool)
*during all of this, the ducks are following me around quacking at me.  They have figured out when I'm done with my chores I will give them treats!  I get them some lettuce & herbs from the garden and toss it to them
*every other day I turn on the sprinkler in the garden unless it's been rainy.  I set a timer to remind myself to turn it off
*right now we are brooding ducklings in the house, so I head inside and empty & clean the brooder box and refill their water & food (click here to read more about brooding ducklings)
*feed the dogs & cats their breakfast
I know it seems like a long list but most days I get through it in about 30 minutes (if I have some time to spare I like to hang out with the animals outside for a bit but the chore part is usually 30 minutes).  After all that I grab my breakfast just in time to start work at 9:00 AM.  I am really fortunate to be able to work from home, but I do keep set hours during the week.

Mid Afternoon Daily Chores
*around mid afternoon I do a mini clean up of the duckling brooder – these little buggers are soooo messy!
*I go outside and check on all the animals.  Our yard is fully fenced and the birds love poking around all day.  We have lots of trees for shade and bushes where they spend a lot of time roosting in branches, lounging in the shade, or taking cover if they feel nervous.  I usually bring them treats of bread, fresh fruit or veggies, or mealworms so they come running when they see me!

Evening Daily Chores
*Lock the rabbits in their hutch & take their water bottle cooler inside to clean & refreeze for morning
*Let the dogs out
*collect eggs
*after the sun sets secure the chickens & duck in the coop

Before Bed Daily Chores
Around 11:30ish before I head for bed there are some final chores to do:
*big duckling brooder clean out – completely empty & clean brooder, clean water & food dishes
*take dogs out one more time
*feed the dogs & cats
*clean cat box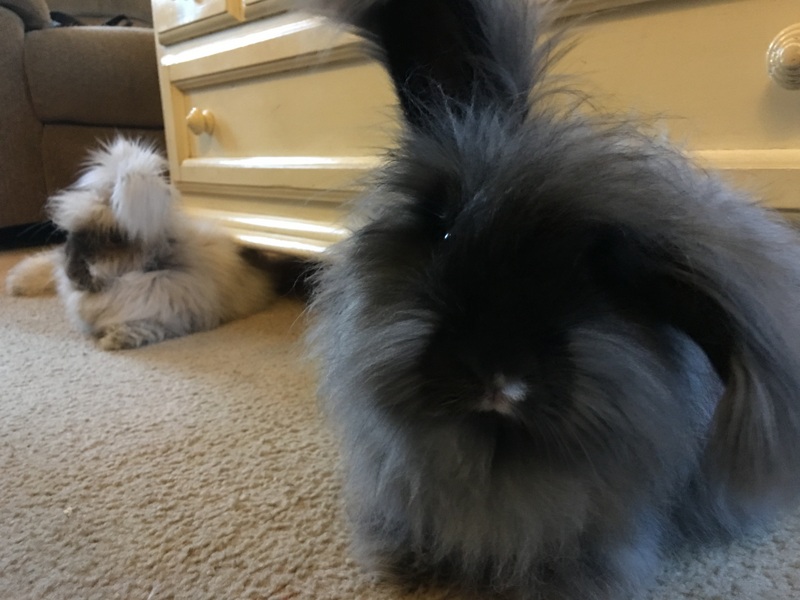 Extra Saturday Morning Chores
on my "day off" there are a couple additional chores I add in on Saturday morning:
*clean the tile floors in the rabbit hutch
*empty straw from duck house & replace with fresh straw
*groom the rabbits
*weed garden beds
*stir up compost heap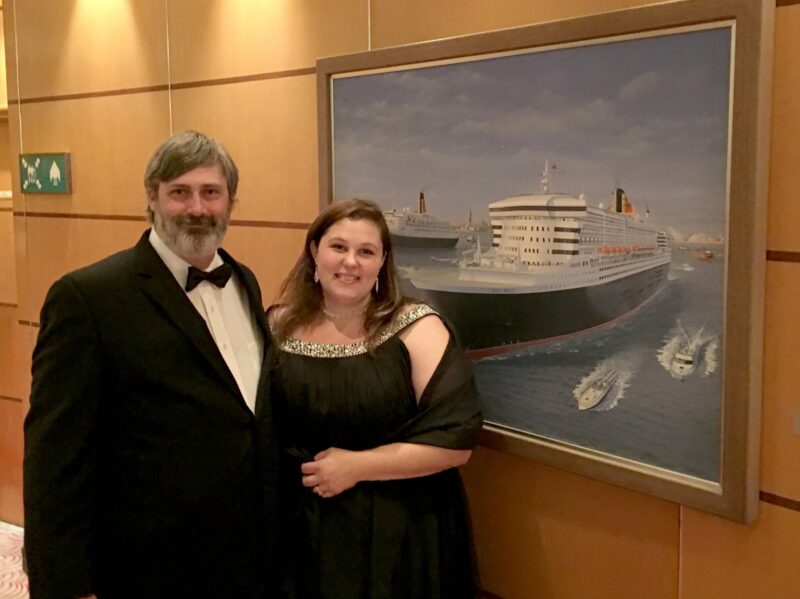 Look!  Even farmers can clean up ok!  My husband and I returned well rested,  my daughter survived the week, the younger kids survived the week, the animals survived the week, all was well!  Everyone needs some time away to recharge their batteries, even backyard farmers, and I am so thankful we got the chance for some grownup time.  My daughter swears now she will never have farm animals, haha!  It might not be a lifestyle many would choose, but I wouldn't have it any other way.   🙂