*This post may contain affiliate links, which means as an Amazon Associate I may receive a small percentage from qualifying purchases if you make a purchase using the links, at no additional cost*
---------------------------------------------------------
Welcome to Part III of my guide to Essential Oils for Beginners where I'll share some essential oil blending recipes, and give you my recommendations for Must Have Oils for your collection! If you missed Part I on how to Choose Quality Oils click here, if you missed Part II on How to Use Essential Oils, click here.
If you are pregnant, nursing, have a medical condition or take medication, talk to a doctor before using essential oils. Sage oil can cause bleeding during pregnancy and rosemary, jasmine & several other oils can cause contractions. Basil, peppermint, nutmeg, and more can interfere with common blood pressure medications. Excessive use of grapefruit oil could affect birth control pills and antihistamines. Lavender & Neroli oils can both be mild sedatives, if you combine that with prescription sedatives (like sleeping pills) the results could be dangerous. These are just a few examples of potential interactions, treat these oils as you would other over-the-counter medications and be vigilant if you have preexisting conditions.
My recommendations for essential oils to start with
(suggested uses are not meant as medical advice, consult with your doctor)
Lavender (lavandula angustifolia)
One of the most used and versatile oils, if you only buy one essential oil, this is the one to get! Lavender is widely known for its calming, anti-anxiety, anti-depression effects. Lavender is a great sleep aid and can help with headaches & migraines. Use it to clear up bruises and minor skin irritations. It is also good for your complexion – from clearing acne, easing dry skin & speeding the healing of sunburns. A massage with lavender oil can help ease joint pain. Lavender oil can be toxic if ingested though – so for topical & aromatherapy purposes only, please!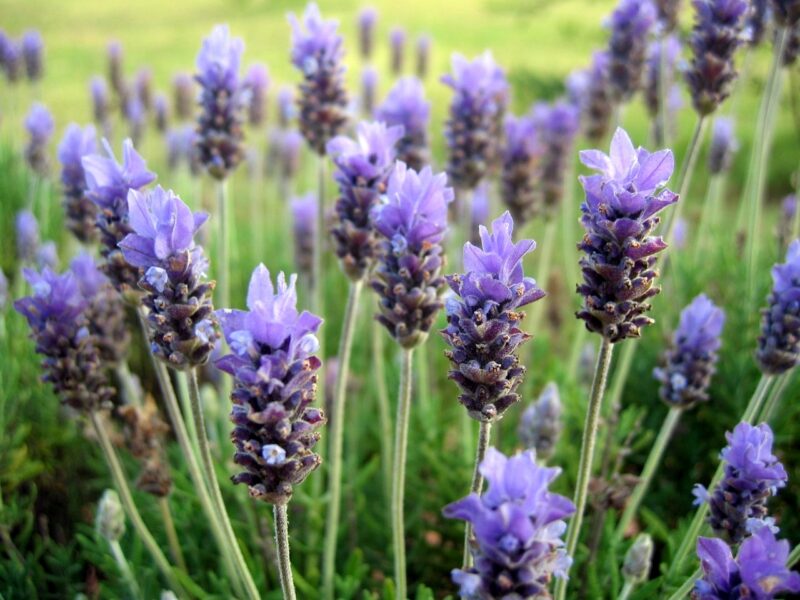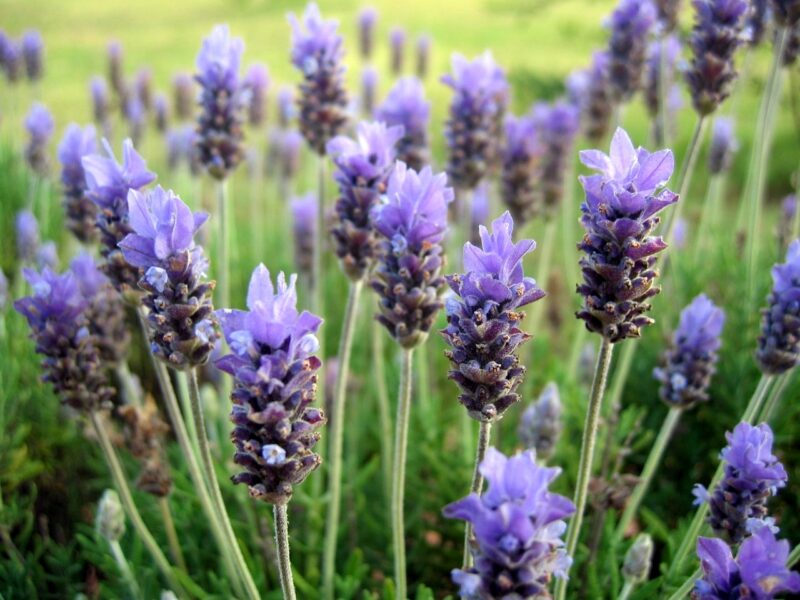 Peppermint (Mentha piperita)
Peppermint is another super useful oil, easing nausea, and stomach aches & soothing digestive issues. Peppermint can also boost energy, improve focus & clarity, and alleviate headaches & tension. A natural pain reliever & muscle relaxer so it's a great addition to healing salves. Inhaling peppermint can help with congestion and sore throat. Cooling peppermint can also provide relief for itchy rashes or bug bites.
Frankincense (Boswellia thurifera)
Best known as one of the gifts to the baby Jesus, this ancient oil was highly prized in Biblical times and continues to be a valuable addition to your essential oil collection. Frankincense can rejuvenate skin and promote cellular health, it can help ease stress & anxiety, reduce inflammation, reduce the appearance of scars & stretch marks, and help with respiratory congestion & coughing.
Tea Tree (Melaleuca alternifolia)
With antibiotic, anti-fungal, antiseptic, expectorant, and antiviral properties, tea tree oil has a huge number of topical uses. Treating wounds, blisters, burns, acne, nail fungus, dandruff, head lice, and bug bites are just a few of the medicinal benefits. Adding tea tree oil to your homemade cleaners is a great way to disinfect yucky areas like your bathroom and makes a nice addition to room fresheners with it's deodorizing abilities. Aside from its myriad of uses, it is also one of the more affordable essential oils – making this oil a definite must-have. Please note, tea tree oil is toxic and should never be ingested. Inhaling it is also toxic to dogs & cats so don't use this in your diffuser if you have pets.
Lemon (Citrus limon)
Great for use in cleaning products thanks to its disinfectant properties or for aromatherapy with its purifying scent that uplifts and revitalizes. It can be great for mental fatigue and exhaustion. Be careful when applying citrus oils to your skin as they can be photosensitive (can cause sunburn if you spend time outside after applying)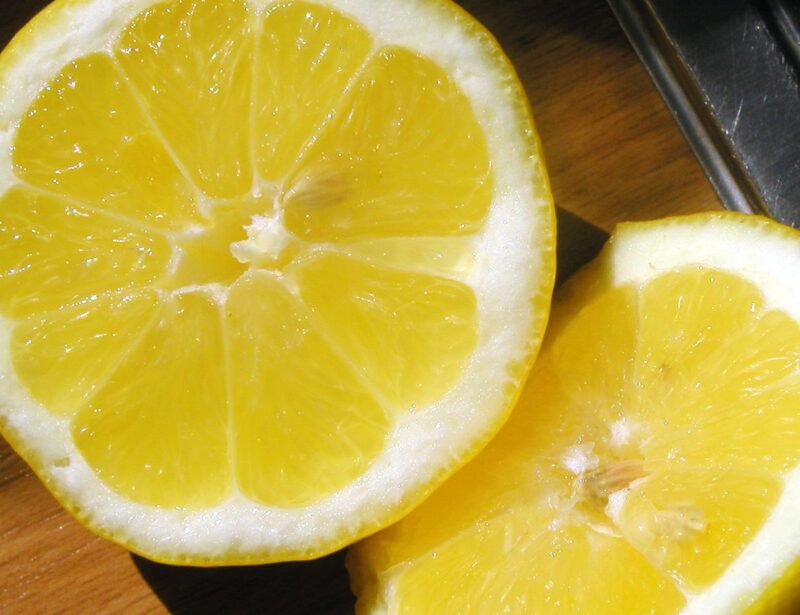 Eucalyptus (eucalyptus globulus)
Eucalyptus oil is great to have around during cold & flu season as it can act as an expectorant or decongestant and can be helpful in treating sinusitis. Eucalyptus is another great addition to homemade cleaning products with its deodorizing and anti-microbial properties. Put in your diffuser, it can bring a refreshing and stimulating aromatherapy experience. Eucalyptus can help with concentration and energy. It also has bug-repellent properties so is great to use in bug spray or to treat head lice.
Roman Chamomile (Anthemis nobilis)
Roman chamomile has been used since ancient times for its clarifying and calming aromatherapy benefits. It has a calming effect on the mind & body and is great in linen spray or rubbed diluted into the soles of your feet before bed. Put in a diffuser or applied to pulse points it can ease symptoms of anxiety, depression, and even PMS. Its anti-inflammatory properties also make it great for skin care, easing irritation from burns, cuts, bruises, and muscle aches. This is a very expensive oil in it's pure form, so is often sold pre-cut with a carrier oil or in small bottles.
Sweet Orange (Citrus sinensis)
Orange oil has antimicrobial properties so try adding it to cleaning products around the kitchen and bathroom. The fresh, uplifting scent of orange oil is a mood booster and a great way to get you going in the morning or to carry you through a long afternoon. Full of vitamin C to brighten your complexion, and collagen building blocks for youthful texture, it's also antibacterial to help fight acne.
Rosemary (Rosmarinus officinalis)
Rich in antioxidants and anti-inflammatory properties, rosemary is great for muscle aches & pains. Rosemary can also aid in mental clarity, alertness, and memory so it's great to add to your diffuser while working or during homework time for the kids. For natural beauty aids, rosemary is awesome for your hair – promoting new hair growth & thicker hair while helping with dandruff and dry scalp.
Easy Essential Oils Recipes
You can spend extra money on fancy blends, but now that you have a basic set of oils, why not make your own blends?
Diffuser Blends to get you through your day:
Rise & Shine:
3 drops sweet orange
3 drops peppermint
3 drops lemon
Work/Homework Time:
3 drops frankincense
2 drops rosemary
2 drops sweet orange
1 drop eucalyptus
Chore Time:
2 sweet orange
2 lemon
2 peppermint
2 tea tree
Relax & Unwind:
3 drops lavender
2 drops Roman chamomile
2 drops frankincense
2 drops lemon
Quick & easy ways to add essential oils to your life
Put 4 drops of rosemary oil on the scalp and massage in after showers for thicker hair & treat dandruff
Put 1 drop of tea tree & 1 drop of peppermint in about 4 teaspoons of shampoo to help prevent head lice in your family
Combine 2 drops lavender, 2 drops frankincense & 2 drops rosemary with 2 tablespoons sweet almond oil and massage into sore muscles
To ease congestion from colds, boil water then pour it into a heatproof bowl. Add 2 drops of eucalyptus, 1 drop of tea tree, and 1 drop of peppermint. Cover your head with a towel and lean over the bowl. Slowly breathe in the steam for about two minutes. Keep your eyes closed as the steam from peppermint can irritate your eyes.
If you suffer from motion sickness, add 2 drops of peppermint to a tissue and occasionaly place it over your face while in the car, inhaling the scent (or buy a car diffuser or aromatherapy necklace). This can also work for general upset stomach/nausea
Make an easy DIY youthful face cream by combining coconut oil and a couple of drops of frankincense. Apply before bed each night
I hope you enjoyed my guide to Essential Oils for Beginners! You should be well on your way now to incorporating oils into your daily life. If you missed Part I on how to Choose Quality Oils click here, if you missed Part II on How to Use Essential Oils, click here.