*This post may contain affiliate links, which means as an Amazon Associate I may receive a small percentage from qualifying purchases if you make a purchase using the links, at no additional cost*
---------------------------------------------------------
For the past several years, chickens have been growing in popularity as people become more interested in knowing where their food comes from, and desire to live a more natural lifestyle. But they are so much more than just egg factories!
Watching chickens scratch about the yard is relaxing and stressing reducing activity after a long day at work. Many pet chickens are extremely tame and will eat out of your hand and sit on your lap. They even "purr" when happy! They are very smart and can be trained to come when called or to do tricks (click here to read about training your chickens). Need more convincing that chickens are awesome? Check out my post on the benefits of keeping chickens.
Chickens are an easy pet to incorporate into nearly any family – they don't bark at your neighbors, they don't need to be walked, you can leave them over a long weekend without worrying while you go out of town – and of course they give you all the fresh eggs you can eat!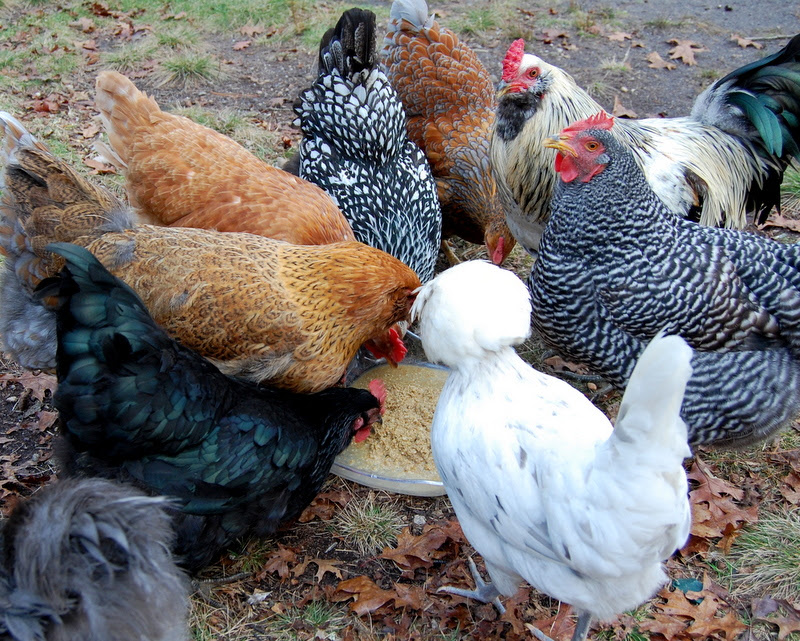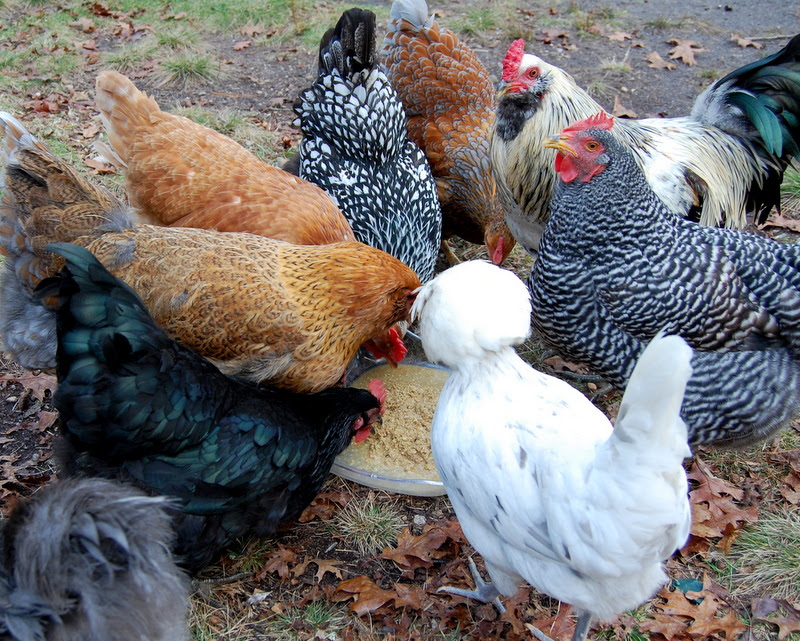 There are hundreds of breeds of chickens, so how do you decide which ones make the best pets? Well just like different dog breeds have their own sets of traits, different chicken breeds have their own traits too.
I will separate my top picks into excellent egg layers and poor/moderate layers. When you are keeping chickens as pets and high egg production isn't the main goal, you can add in a few of the gorgeous, ornamental breeds! These exotic birds are beautiful, but aren't usually the most reliable egg layers.
Sometimes having a flock of high production breeds can be overwhelming for backyard chicken pet owners. Excellent layers can give you 5-6 eggs per week. Even with a relatively small flock of 6 chickens you are talking about 3 dozen weekly eggs. Every. Single. Week. For at least half of the year.
For the first few months it's amazing to eat so many fresh eggs – but when you go to your refrigerator and find 11 dozen backed up eggs, you might find yourself wishing you had mixed in some lower production breeds! Every bird is an individual, but in general, these are the breeds I would recommend for starting your own flock of pet chickens!
Moderate/Poor Egg Layers
Silkies
Silkies are bantam, mini chickens that have fluffy, fur like feathers, making them feel more like a cat than a chicken. They have feathered feet, feathered crests, they often just look like a round puff ball! Silkies are also very calm and friendly. Well known for their mothering abilities, they will spend a lot of time being broody which can cut down on their laying. But they will hatch and mother pretty much any kind of egg you give them, which can be a fun activity. When they are laying, you can expect 3-4 small eggs per week. Silkies come in a large variety of colors including white, buff, black, blue, brown Partridge, and mixes. A great choice for families with kids, children always love these friendly, tiny, fluffy birds!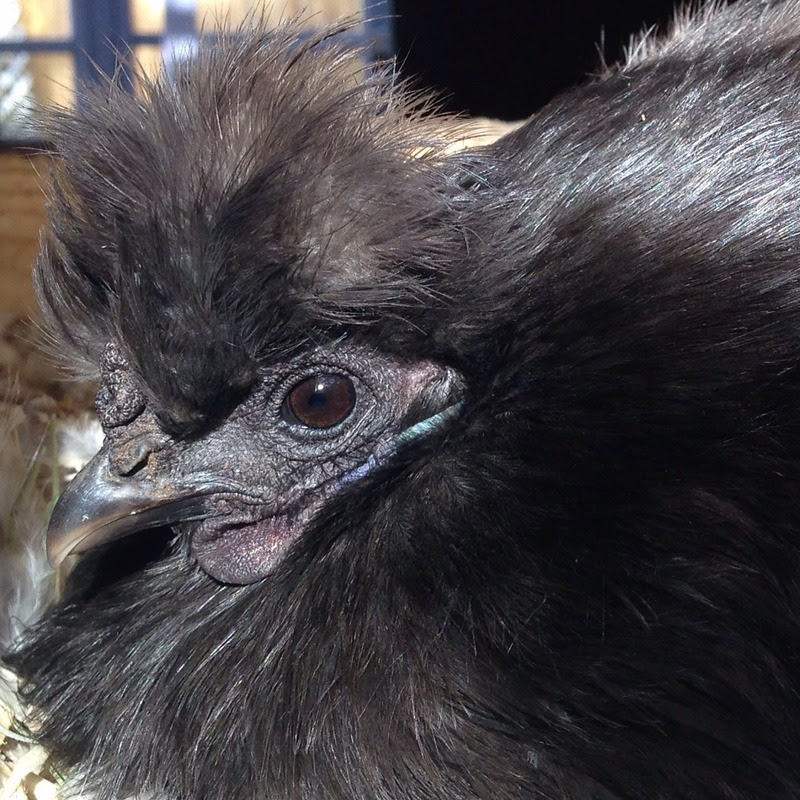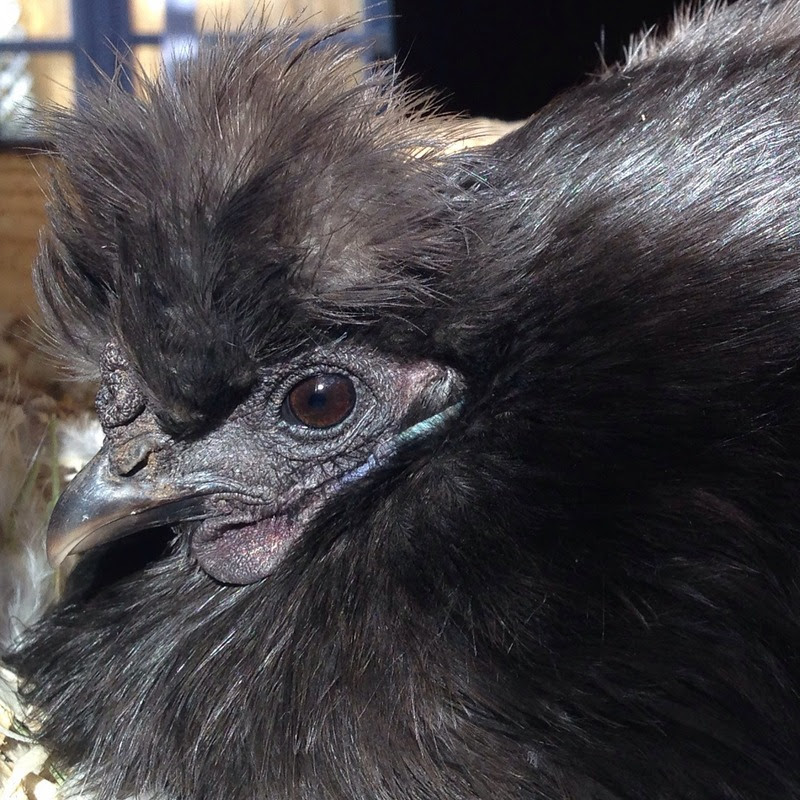 Polish
Probably one of the most unusual looking chicken breeds, everyone loves the looks of these guys! Polish chickens have huge poofs of feathers on their head and many have beards as well. Polish are friendly and quiet. They will almost always be at the bottom of the pecking order due to their docile nature, which makes them great pets. Keep an eye on them to make sure your other chickens aren't picking on them. Their feather head poofs can get in the way of their vision, making them a little skiddish if you approach them from their blind spots. A couple of times per year, we trim the feathers in their field of vision and that helps calm them down a bit. My Polish girls are some of the first to greet me and remind me of my cat. They always seem to be under my feet, weaving between my legs! They are not great egg layers, but will lay 2-3 smallish-medium size white eggs.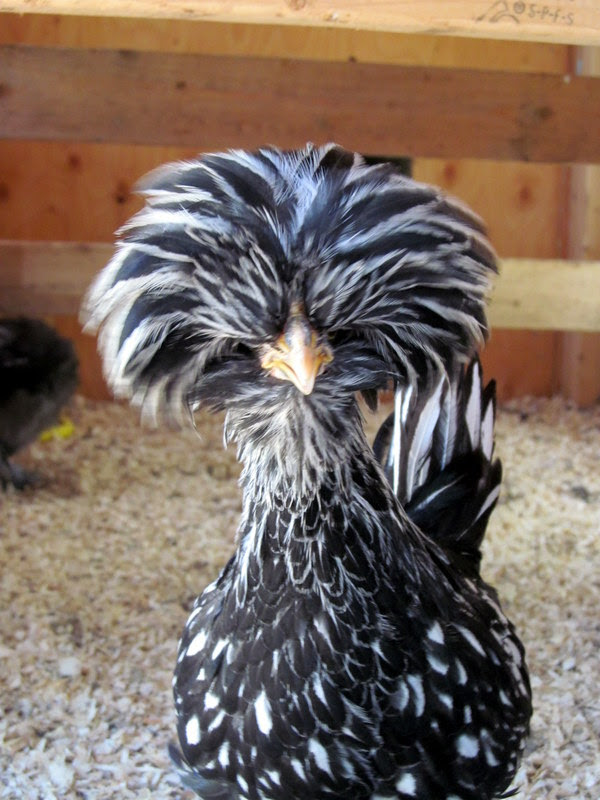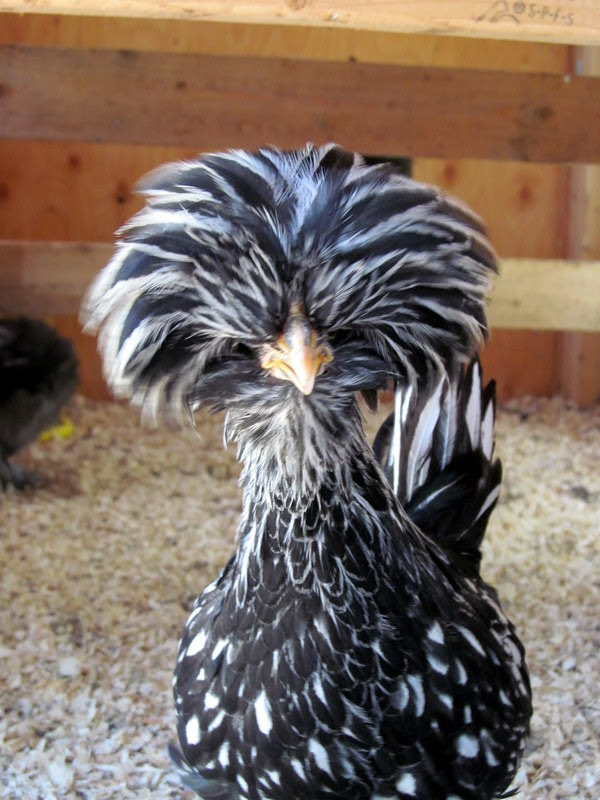 Cochin
Cochins are adorable, round, and fluffy. They have fluffy feet and a round, fluff ball tail. They have sweet, calm personalities and are very friendly. Cochins come in both large standard & small bantam size. One of our cochins is a bantam mottled Cochin. As soon as we sit down in the lawn chairs, she RUNS (and sometimes flies) straight at us to come sit on our lap. She likes to perch on the chair arm, or settle into our lap, or sometimes climb up to our shoulder. Cochins do tend to go broody a lot and make excellent mothers. When they are not broody, you can expect 3-5 medium light brown eggs per week.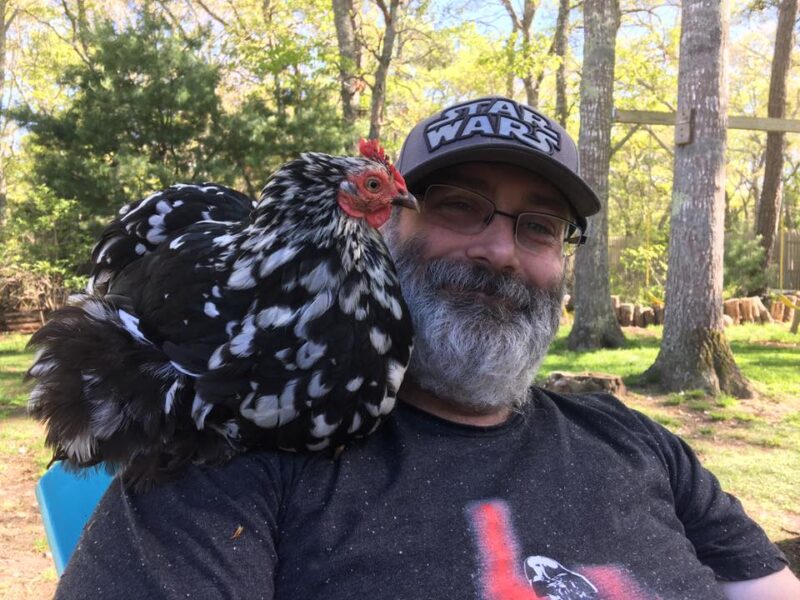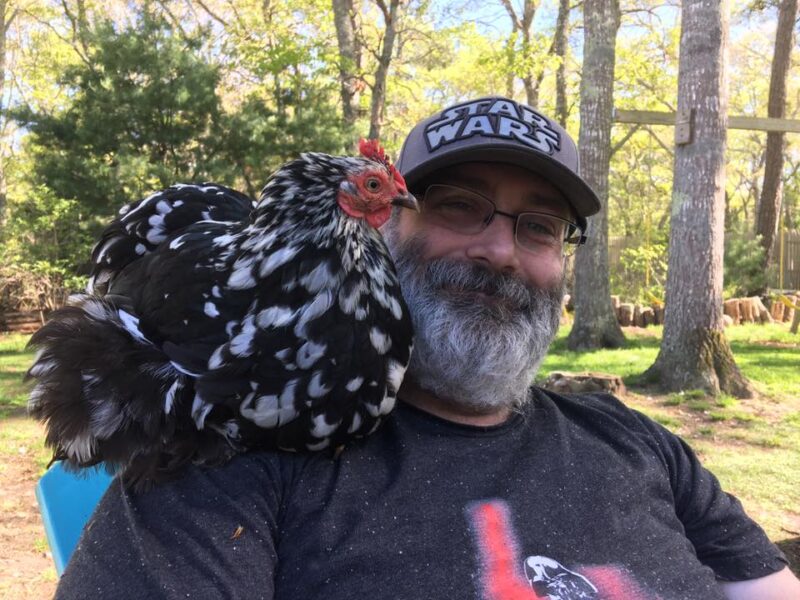 Excellent Layers
Brahma
Brahmas are huge sweethearts! Truly gentle giants, Brahmas are big birds with calm, loving personalities. In addition to their large size, they have profuse feathers and feathered feet. They have small pea combs so are less prone to frostbite and coupled with their large size, make them a great choice for northern chicken keepers. They come in three color varieties: light (white with black around neck, tail and wing tips), dark (grey/brown feathers with lovely black penciled outlines) and buff (a warm, golden color with black around neck, tail & wings). In addition to their beautiful appearance and sweet personality, they are great layers! You can expect 5-6 large brown eggs per week.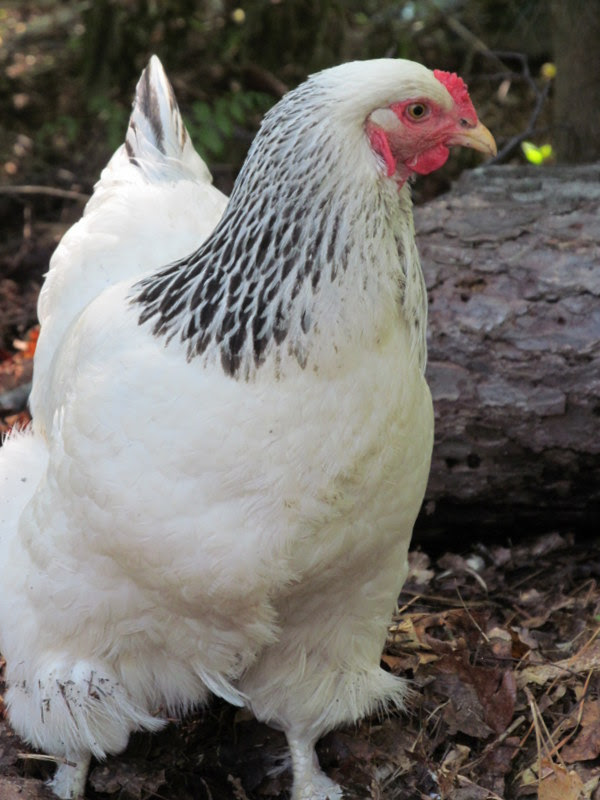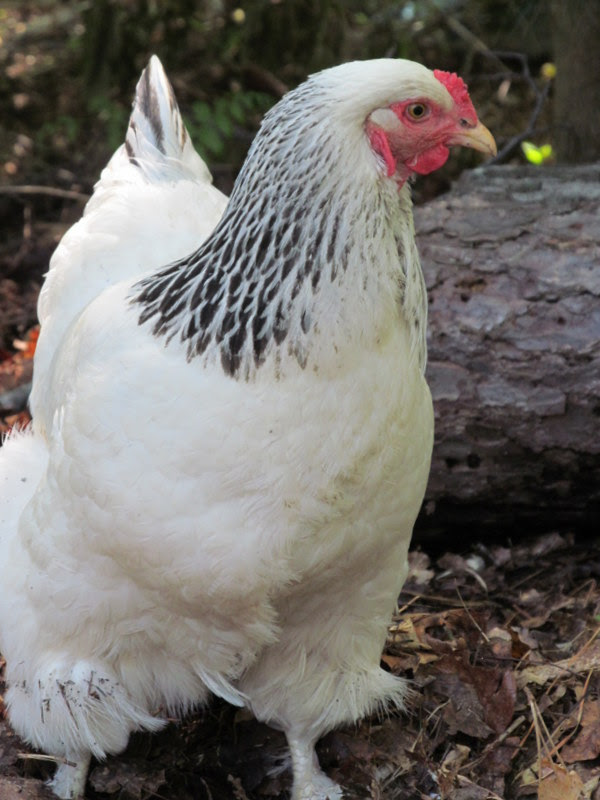 Barred Plymouth Rock
One of the most popular chicken breeds in America for small scale farmers, for good reason. Gorgeous black & white striping on their feathers and a large, round body make them a stunning bird. Their personality is equally stunning – very sweet, friendly, gentle, and curious. They are excellent natural foragers and will happily spend the day eating the pests in your yard. They are very hardy New England birds and excellent layers, 5-6 large brown eggs per week. Our first Plymouth Rock lived over 9 years and still laid occasionally even at her very advanced age!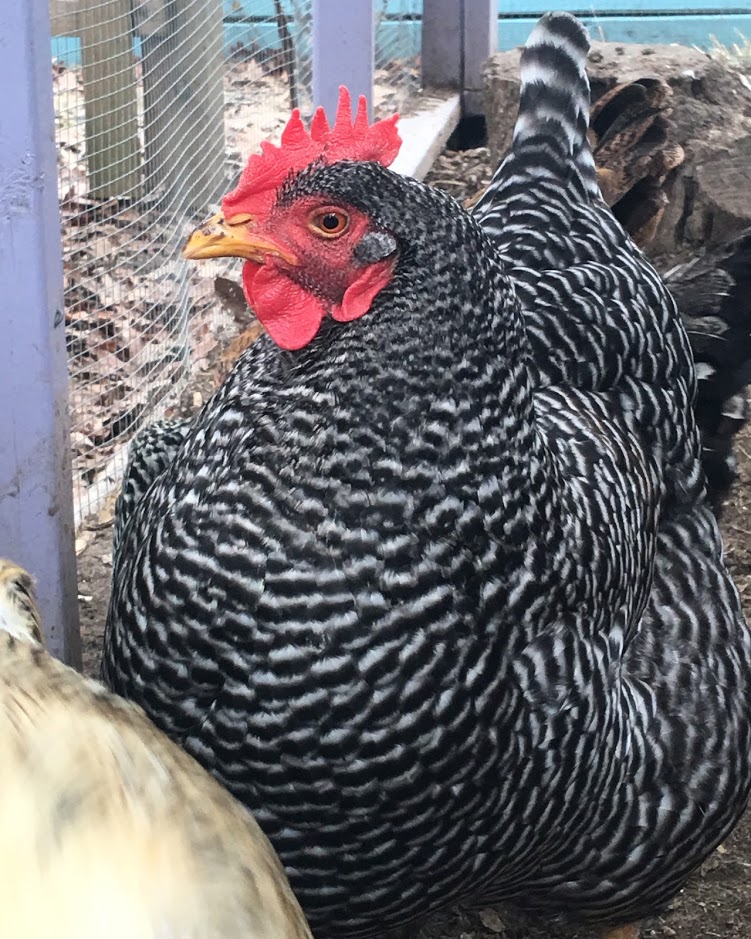 Buff Opringtons
Buff Orpingtons are often referred to as the "Golden Retriever" of chickens. Large, friendly, quiet, loyal, and docile, Buffs make excellent pet chickens. They have a lovely golden buff color and lots of soft under-feathers giving them a puffy shape. They are very hardy birds, well suited to colder climates. Buff is the most popular color choice, but the original Orpington color varieties include black, white, buff, blue. In addition to the traditional colors, breeders are developing many more varieties and even bantam Orpingtons.
Buffs make excellent mothers but are not overly broody like Silkies and Cochins. You can expect 5-6 large, light brown eggs per week. We let our Buff hatch out several clutches of chicks and she was an amazing mother – she was also really patient with the human children who were fascinated with the whole hatching/chick raising process. Many mother hens are fiercely protective of their nest and will peck at you when you go near them, but our Buff was always very sweet and gentle.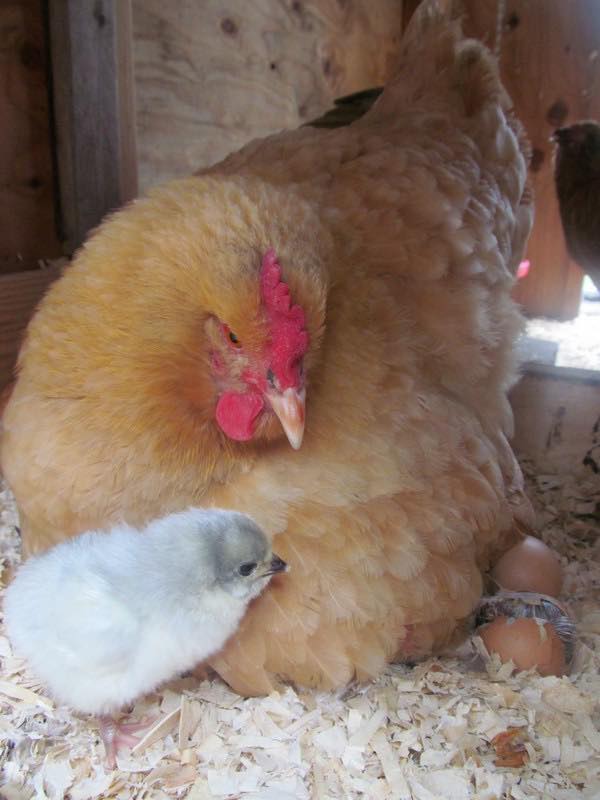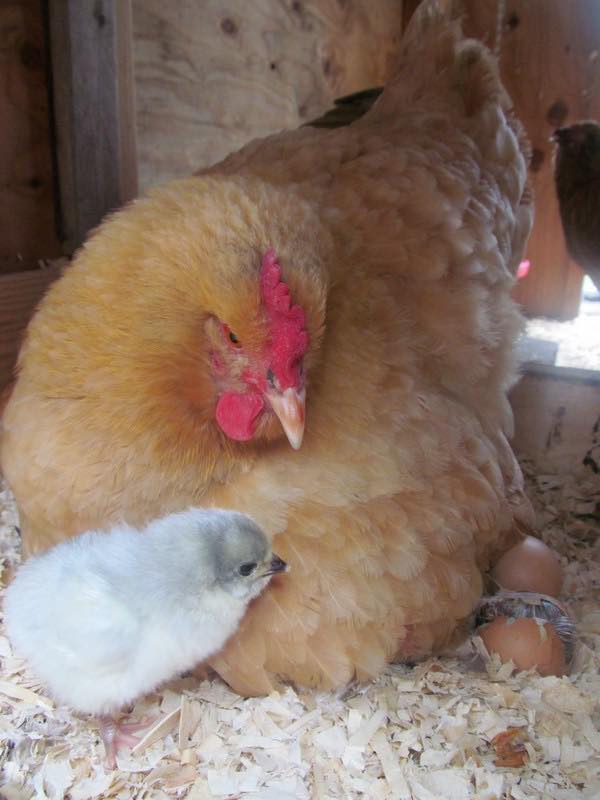 Easter Eggers
These are not technically a purebred breed, they are a type of mixed breed chicken that has the blue egg laying gene. They don't conform to any prescribed breed standards, so they can come in a huge variety of colors and feather patterns. Most Easter Eggers have muffs (a bushy beard) and ear tuffs (the only time ear hair is cute!). Most Easter Eggers are docile, friendly, and quiet so they are a pleasure to have around. As a bonus they will lay 4-6 beautiful, large eggs per week in shades of brown, pink, blue, or green. Each chicken will lay her own color egg every time depending on how dominant her blue egg gene is, she won't lay a different color egg every day. We have had several Easter Eggers, laying lovely pale blue eggs, greenish-blue eggs, and light turquoise eggs.