*This post may contain affiliate links, which means as an Amazon Associate I may receive a small percentage from qualifying purchases if you make a purchase using the links, at no additional cost*
---------------------------------------------------------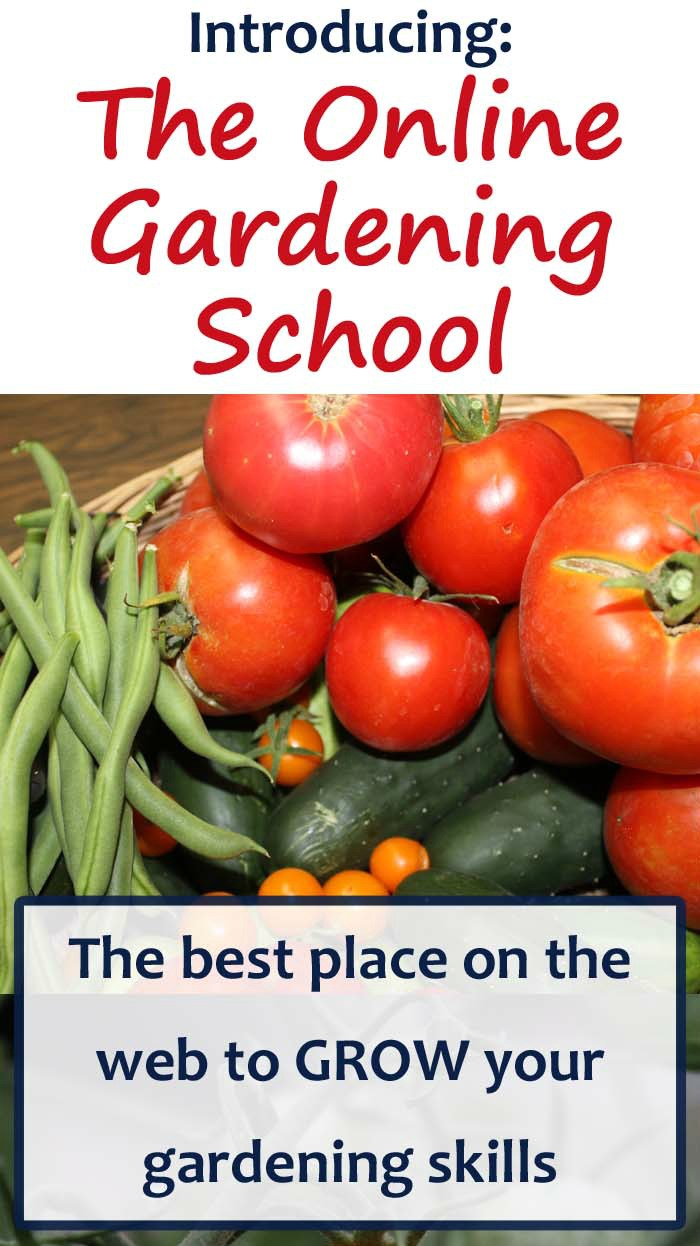 The internet is such an awesome resource – blogs, videos, professional resources, all at your finger tips to learn about any subject you want. I was recently introduced to an invaluable resource for gardeners, both new and seasoned. Rick Stone, the writer behind the popular gardening blog, OurStoneyAcres.com, has an awesome Online Gardening School! Rick is a Utah State University Master Gardener graduate who has been gardening for nearly two decades and is ready and able to share his knowledge to get you your best garden ever.
Each course in Rick's Online Gardening School is packed full of gardening wisdom. Gardening School is better than an internet article or YouTube video because you can really delve into a subject, but you can still do it from the comfort of your couch while in your pjs! The courses are broken into manageable sections (generally under 10 minutes a section) so you can just watch a little at a time – or you can binge watch the whole thing! A handy tracker keeps tabs on where you are in the course so you can easily pick it back up later. Rick welcomes comments and questions on each section, so if you have questions or don't understand something you have a Master Gardener right there to help.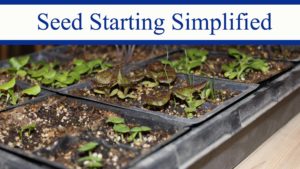 The first course I tried out was "Seed Starting Simplified". I have been growing most of my veggies from seed for a couple years now, but I am always eager to improve and learn new techniques. In the roughly 2 1/2 hour video class I learned the basics of how to successfully grow seeds inside with everything from selecting the proper container to using grow lights and heat mats. Rick also went into knowing when to start your seeds, which seeds you should start inside and caring for your seedlings until they can move out into your garden. I loved that I could just watch a short section – or rewatch a section when my kids distract me and I missed information! Even though I went into the course with a better than beginner's level of knowledge, I definitely walked away with a deeper understanding of how to start great seedlings. I have never really messed with lights & heat mats, but I think Rick has made a convert out of me and I am excited to give them both a shot this year!
Other great course selections include "Year Round Gardening" (Rick gets fresh veggies from his garden all year round!), "Building a PVC Drip Irrigation System for your Garden" (something that has been on my to do list for a long time), "Growing Tomato Heaven" (who doesn't love a garden fresh tomato??) and many more! I loved Rick's course so much, I decided to become an affiliate partner and would definitely encourage you to check them out for yourself. You can get a preview of any of his courses absolutely free. If you decide to buy one, they all come with a 30 day money back guarantee so it's risk free! Are you ready for your biggest & best garden yet?