*This post may contain affiliate links, which means as an Amazon Associate I may receive a small percentage from qualifying purchases if you make a purchase using the links, at no additional cost*
---------------------------------------------------------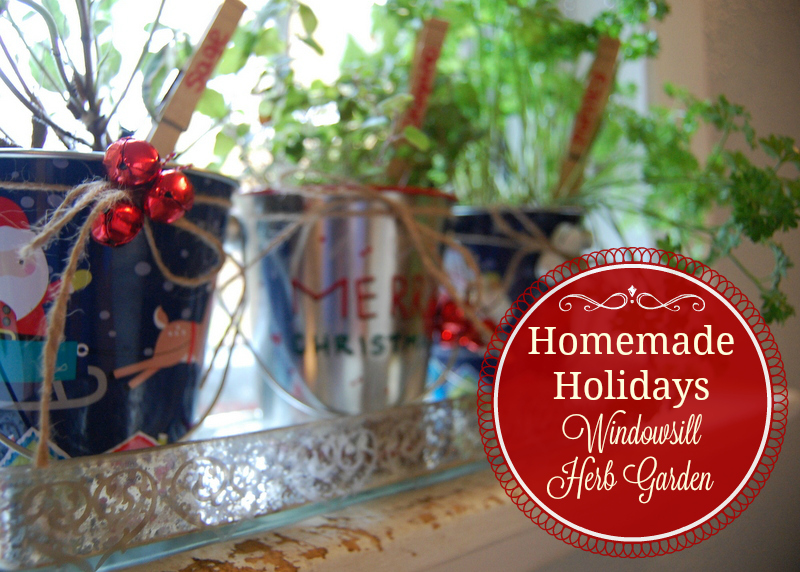 The holidays are quickly approaching, now is the time of year I always kick my crafting into high gear! I was in Target the other day and saw these adorable metal buckets in the dollar bin. I thought they would make a perfect little windowsill herb garden to give to gardeners or chefs on my holiday shopping list. Because I am starting early, I can save even more money by using seeds instead of buying plants at the nursery (but if you waited until the last minute that is certainly an option!). I grabbed a cute, decorative tray at Home Goods and it's good to go! When all is said and done, I think each set of three came in around $13. Not too bad!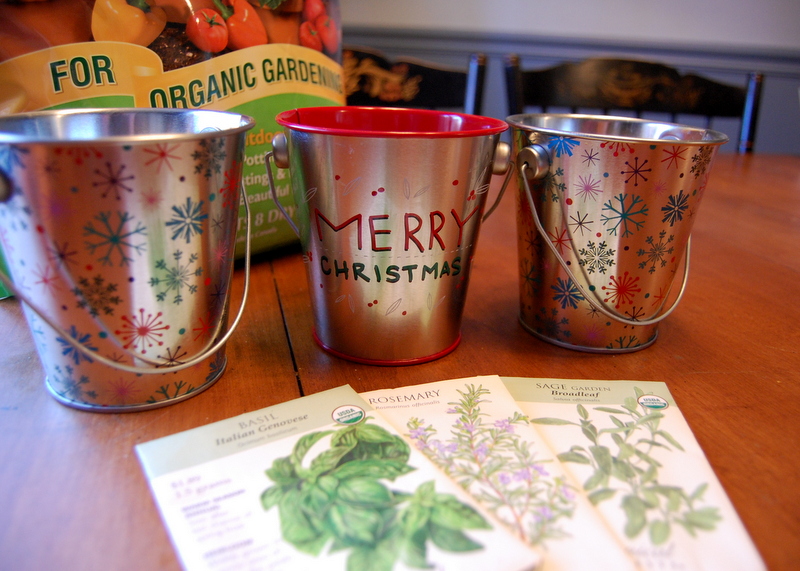 Materials:
3 small containers
decorative tray
potting soil
seeds or plants
something to identify the plants (wooden clothspins, craft tags, etc)
recipe cards
Which herbs are best?
Not all herbs do well in containers. Some to try: Sage, Basil, Rosemary, Parsley, Oregano & Thyme. Read the back of the seed packet or the plant tag for guidelines.
5 Easy Steps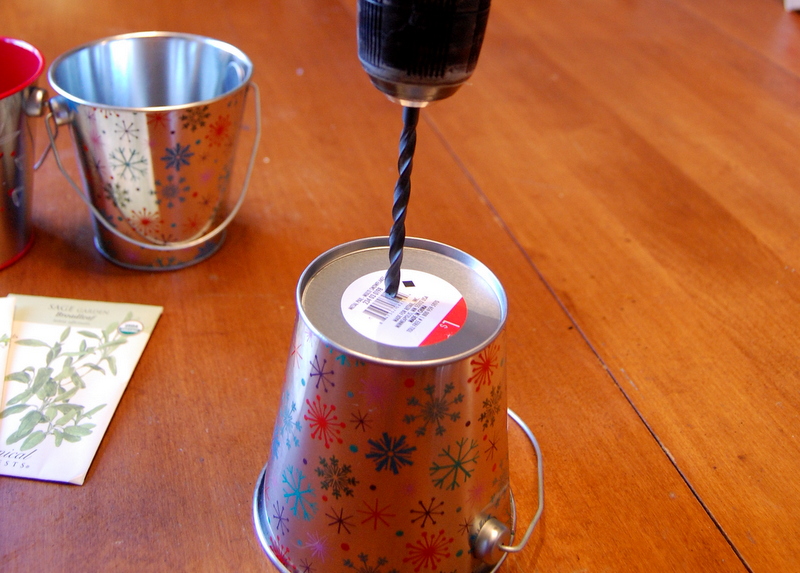 1- Drill drainage holes in the bottom of each bucket
2 – Add potting soil
3- Plant seeds or transplant started plants
4- Make plant markers & print out recipe tags
5- Keep in a sunny window until it's time for gift giving (don't forget to water them, the soil should stay moist but not soggy)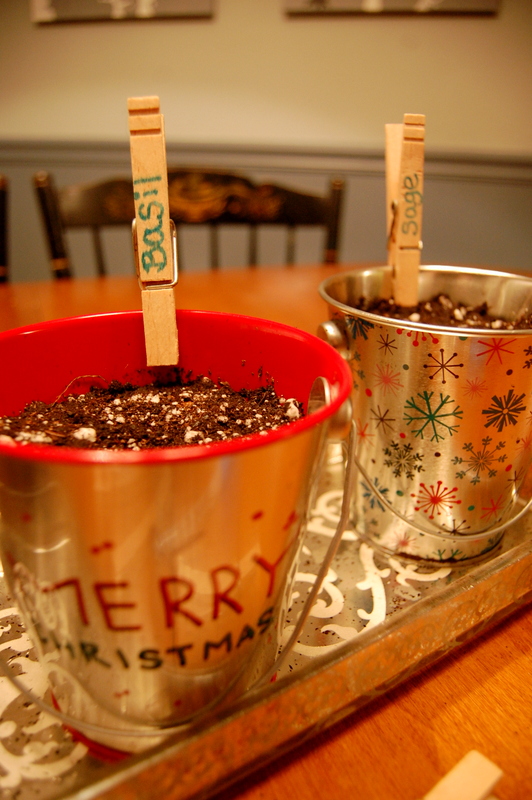 To complete the gift, add recipe cards for your favorite dishes to give your loved ones some ideas for using all those fresh herbs! Keep in mind as herbs dry, the flavor is more concentrated. When using fresh, chopped herbs in recipes, you will need to double or even triple the amount (if a recipe calls for 1 tsp dried basil, you will want to use 2-3 tsp of fresh, chopped basil).