*This post may contain affiliate links, which means as an Amazon Associate I may receive a small percentage from qualifying purchases if you make a purchase using the links, at no additional cost*
---------------------------------------------------------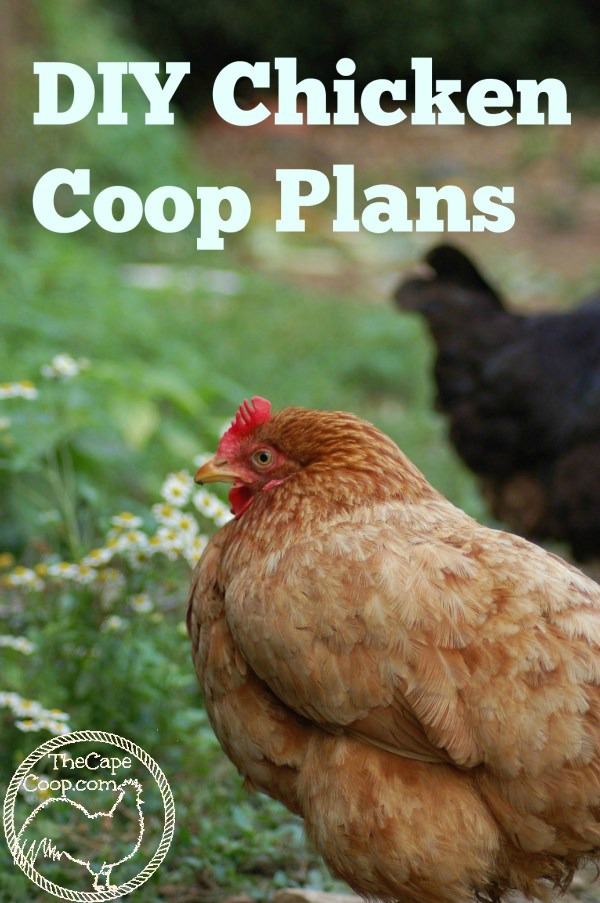 Thinking about adding a flock of chickens to your backyard?  Now that we are firmly "chicken people" I wouldn't want to turn back.  Not only do they provide us with all the delicious fresh eggs we can eat, they keep our yard free of harmful insects, provide us with tons of rich compost for the garden, they happily eat most of our kitchen scraps, and they are just really fun to have around!
 I love sitting in the backyard, watching them peacefully spending the day pecking and scratching and lounging in the sun.  They really help you to slow down.  The great part about chickens is they are really inexpensive animals to keep – for about $1 a day you can keep a dozen hens (and get over 15 dozen eggs a month!).  By far the most expensive part of keeping chickens isn't in the maintenance, it's in the set up.
Having a sturdy and secure coop and run is vital for keeping your birds safe from predators and the elements.  Large, store bought coops can run into the thousands of dollars and aren't always made out of the best materials.  You can save A TON of money by building your own coop.  We opted to build our coop when we started out.  My husband and I are not super handy, but it still came out ok.  Many of the problems we ran into would have been solved if we had a solid plan.
I scribbled out some measurements and ideas on graph paper and we went at it.  We had some problems with roof angles, venting issues and so many more problems that as we became more experienced chicken owners we have had to go back in and try to fix.  It would have been so much easier (and cheaper!) if we had just done it right in the first place. If I could go back in time and give myself some advise it would be to have some real, professional plans rather than just wing it.  Altogether, we probably have spent over $1000 on materials building our coop & run.  That's a lot of money to invest in scribbles on graph paper!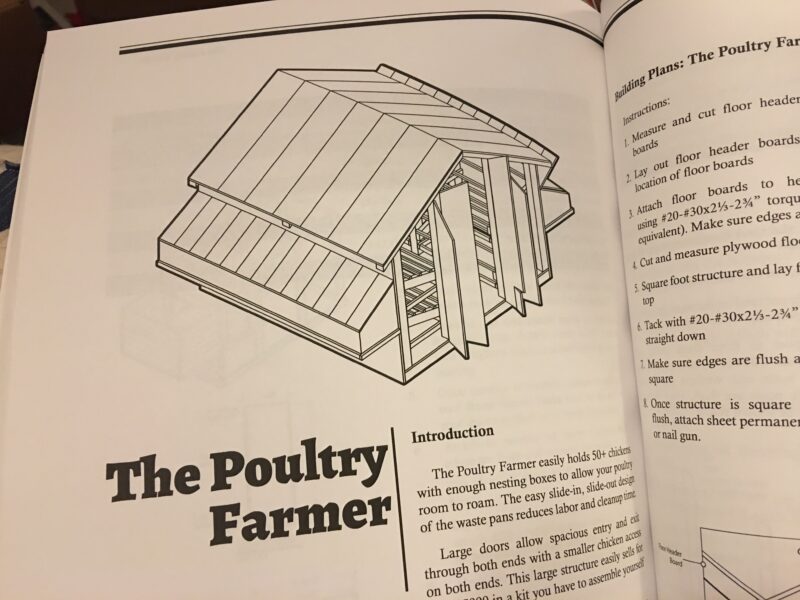 I was recently sent an amazing guide to review from ChickenCoopGuides.com about building your own chicken coop and the gears in my head are totally turning!  This guide has detailed plans for 10 AWESOME COOPS.
Everything from a small chicken tractor all the way up to a huge 60+ chicken coop with a storage room!  I would love to build "The Poultry Farmer"…..it's pretty much everything I want in a coop: one I can walk into with lots of space for chickens, external nest boxes, poop boards & lots of access doors for easy cleaning.
The guide lays it all out for you from a detailed lumber list for shopping, to foundations and roof lines, nest boxes to roosts.  Hundreds of helpful illustrations and step by step instructions help you feel confident that you can do this!   Nearly 200 pages not only contain detailed coop plans, but also helpful tips on what chickens need in a home and building a run.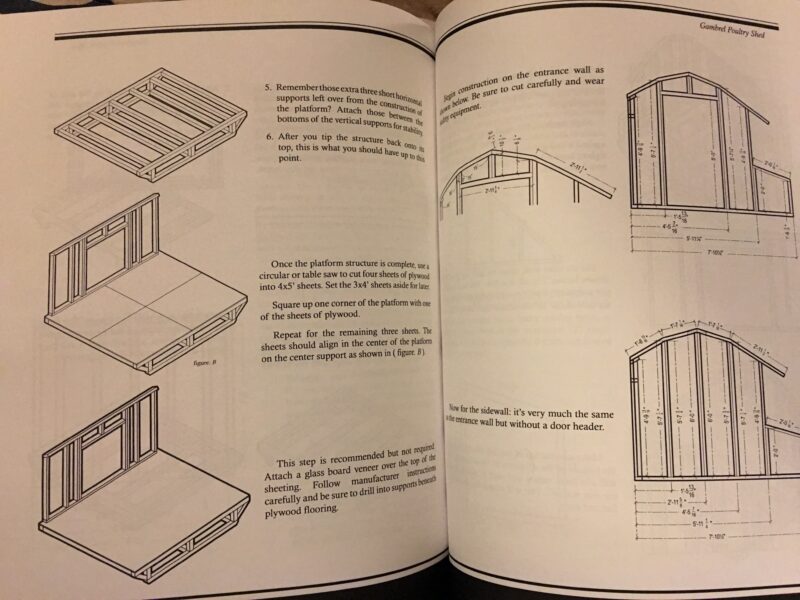 But wait there's more! (I've always wanted to say that lol!)  It would totally be worth the investment just for this guide, but right now on ChickenCoopGuides.com when you order the "DIY Chicken Coop Guide" you get a whole library of chicken care guides!  These additional guides are awesome for someone just starting out, but even people who have been raising chickens for years will love these informational books.  I know I will be turning to the "Chicken Illnesses & Diseases" guide all the time!  Your chicken care library will include:
"DIY Chicken Coop Guide"
"A Practical Guide to Chicken Illnesses & Diseases"
"Selling Your Excess Eggs for Fun & Profit"
"So You Want to Raise Chickens…A Beginner's Guide"
"How to Choose the Ideal Chicken Breed for Your Flock"
This package gives you all the knowledge to get started and successfully keep your first flock of chickens and would make an awesome gift for that special farmer 🙂  I love that you can choose to do a digital only download of the books, or you can do a combo pack where you get the digital books AND hard copies shipped to you.  As much as I love the internet, I just really love having a book in my hand.  Click over to ChickenCoopGuides.com to get started now!